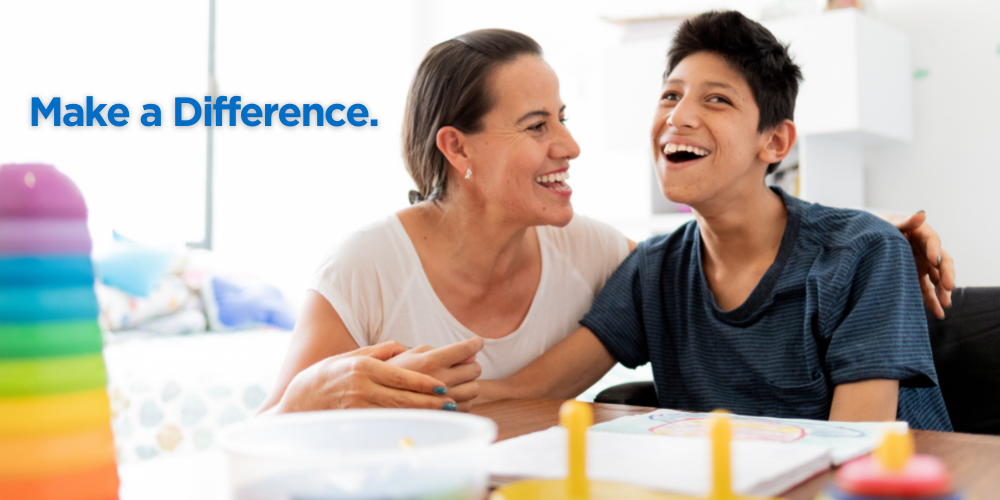 Special Education Paraprofessionals
All resumes should be emailed to Kara Smith, ksmith@jri.org.
About Berkshire Meadows
A career at Berkshire Meadows is a very rewarding experience.
Berkshire Meadows, a program of JRI located in Housatonic, serving children and adults with complex medical and developmental differences. On our beautiful campus we operate live-in residences, a school and a day habilitation program. Get to know us, we are a rewarding place to work. We value our employees with respect, flexibility, great pay and benefits and a fabulous team atmosphere.  Learn more about Berkshire Meadows.
Residential Counselors
Residential Counselors at Berkshire Meadows provide support and direct care assistance to children and adults with developmental disabilities.  This includes assistance with activities of daily living, the development of communication and choice making while keeping individuals safe, engaged and active.  Residential Counselors also have the opportunity to participate in the planning and implementation of leisure time activities while building a rapport with the people we serve.  The type of Residential Counselor we are seeking is passionate about helping others, is energetic, confident, positive and will take pride in working with a team who strives to make a difference in the lives of children and adults we serve, who are truly amazing!
Requirements for Residential Counselors
High School diploma or equivalent 
Ability to effectively communicate both verbally and in writing
Meet background checks and driver's record checks
Maintain a valid driver's license in MA, CT or NY state
Must be able to lift up to 50lbs and stand for long periods of time
Experience with special needs populations preferred, but not required
Many JRI Employees Started as Residential Counselors
At JRI, we provide our employees with a tremendous amount of career advancement and growth opportunities, including educational opportunities.  If your goal is to earn your Associate, Bachelor's or Master's degree and advance your career, we will help you make it happen.  Through tuition reimbursement and scholarship opportunities, we can significantly ease the financial burden of pursuing your degree.  Learn more about our partnerships with local colleges and universities, including our partnership with William James College, where many of our employees have earned their bachelor's degree.
Flexible schedules are available.  To learn more or apply for a residential counselor position, please email your resume to Kara Smith, ksmith@jri.org.
Special Education Paraprofessionals
Special Education Paraprofessionals carry out specific educational plans as directed by the teacher. In this role, you have the opportunity to work directly with students on counting and matching games and language activities. You will be responsible for maintaining the cleanliness of the classroom as well as preparing instructional materials for student use and assisting with activities of daily living, including meals and toileting. Special Education Paraprofessionals supervise students in their charge at all times.
Requirements for Special Education Paraprofessionals
High School diploma or equivalent 
Ability to effectively communicate both verbally and in writing
Speak and write in English (co-workers will help you)
Meet background check requirements
Maintain a valid driver's license in MA, CT or NY state
Must be able to lift up to 50lbs 
Verification of employment authorization
Flexible schedules are available.  To learn more or apply for a special education paraprofessional position, please email your resume to Kara Smith, ksmith@jri.org.
Nurses
The ideal licensed Registered Nurse or LPN will be caring, compassionate, consistent and reliable with a desire to make a difference in the life of individuals with limited communication, physical and cognitive skills. Must be a team player capable of effectively working across departments, providing a positive and supportive environment. Engages and promotes joyful interactions with all students, clients and staff at Berkshire Meadows. Candidates should be organized, detail-oriented, follow policies about medical and clinical care, and have the ability to work independently.  
Responsibilities include but are not limited to:
Administration and documentation of medications
Follow all procedures related to authorization, monitoring, physician's orders, observation, and documentation
Acting as an advocate while accompanying students on medical appointments
Working as a team to support best treatment plans
Requirements for Nurses
Massachusetts RN or LPN license
Current certification in CPR (Training provided if needed)
Must be able to work alone unsupervised
Residential program or mental health program experience preferred; experience working with specialized populations of adolescents preferred.
Meet programs background and driving record check requirements
Maintains valid driver's license


Flexible schedules are available.  To learn more or apply for a residential counselor position, please email your resume to Kara Smith, ksmith@jri.org.
Sign-On Bonuses
JRI is currently offering a $1,000.00 sign-on bonus for residential counselors and direct care staff.  $500 will be paid after 4 weeks of employment and another $500 will be paid after 6 months.
Benefits
JRI offers our team members and their families an extremely competitive benefits package that is amongst the best in the industry. We recognize the importance that a rich benefits plan will play in our everyday lives, and we award staff with competitive affordable programs meant to enhance the quality of their lives.
| | |
| --- | --- |
| Generous Paid Time Off (PTO)  | Full time employees receive six weeks of time off, including company paid holidays, in the first year. |
| Medical (16+ hrs per week) | Blue Cross Blue Shield of New England is the health insurance carrier for most of our employees. BCBS also offers a $150 Fitness Reimbursement, in addition to weight-loss reimbursement and tobacco cessation resources. |
| Dental | JRI pays 100% of the monthly cost of Delta Dental insurance for our employees who work 31 or more hours per week. Employees who work 20-31 hours per week pay for dental coverage on very affordable prorated amount. |
| Vision | Employees may elect coverage through Eye Med for a comprehensive and affordable vision plan. |
| Pension Plan | The pension plan is a Defined Benefit plan that is company-paid and is provided at no cost to employees. An employee is eligible and included as a participant in the plan if they are working 1,000 hours during the plan year. If an employee leaves JRI before retirement age they will be entitled to receive some level of pension benefits upon retirement if the employee has worked with JRI for at least 5 years or longer. |
| 401K Plan (20+ hours per week) | JRI will match employee contributions to the 401K plan up to a maximum of $800 per calendar year. Contributions are non-taxable until withdrawn. |
| Tuition Reimbursement (30+ hours per week) | JRI team members who are in good standing will be eligible for up to $1,350 of reimbursement for tuition for up to three courses per calendar year (maximum of $4,000 per calendar year) at an accredited college or university.  We also have partnerships with several local colleges and universities to help significantly reduce the cost even more for our employees.  See JRI's Educational Opportunities for more information. |
| Tuition Remission | JRI employees are eligible for the Tuition Remission program. The program offers free tuition for day time regular school year undergraduate courses at state college and universities, including state community colleges. This is on a space available basis and is subject to other terms and conditions. |
Other benefits include flexible spending accounts for dependent care and healthcare, an employee assistance program, life insurance, short term disability (CT employees only), long term disability and supplemental life / AD&D.
Top Places to Work: Diversity Edition
JRI is proud to be named one of the Top Ten Companies in all of Massachusetts when it comes to diversity and inclusion. This list was drawn from scores of companies of all sizes and types who were surveyed in 2020.