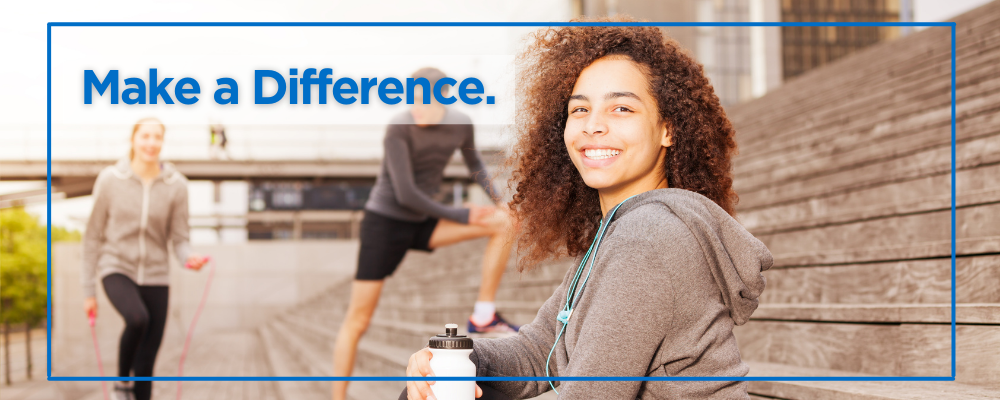 Make a difference in the lives of children and adolescents.  In this position, you will be able to convey your passion for helping others while working with a dynamic team of nurses by bringing an energetic and positive approach while working with our students!
At JRI, we provide care and support services to children, adolescents and adults with physical, emotional and learning disabilities. The work is challenging, yet rewarding, and our 2,800 staff members are known as some of the most talented and caring professionals in the country. We are looking for energetic, dynamic people to work with us to make a difference in the lives of the people we serve.
4 and 5 day work weeks available.  To learn more or apply for a registered nurse position, please email your resume to Rafael Cedeno, Senior Recruitment Specialist, rcedeno@jri.org.
Registered Nurses
Registered Nurses have the opportunity to promote healthy choices that enhances students' physical and mental well-being.  You will act as an advocate when accompanying students to medical appointments to help support the best treatment plan.  You will also administer and document student medications.  The type of registered nurse we are seeking will take pride in working with a team who strives to make everyday a little bit better for our group of children and adolescents, who are truly amazing!
Check out what these students at Walden Street School, a school of JRI for females between the ages of 12 and 22, had to say about our staff:
Requirements for Registered Nurses
Massachusetts RN License
Meet background checks and driver's record checks
Maintain a valid driver's license
Available to work evenings, holidays, weekend shifts as necessary.
Residential program or mental health experience preferred, but not required
Bilingual is a plus - bilingual bonus offered to eligible applicants
Educational Opportunities
At JRI, we provide our employees with a tremendous amount of career advancement and growth opportunities, including educational opportunities.  If your goal is to earn your Associate, Bachelor's or Master's degree and advance your career, we will help you make it happen.  Through tuition reimbursement and scholarship opportunities, we can significantly ease the financial burden of pursuing your degree.  Learn more about our partnerships with local colleges and universities.
Locations
We have several residential schools currently seeking registered nurses.  Learn more about each of them:
Glenhaven Academy - Marlborough
Littleton Academy - Littleton
Meadowridge Academy - Swansea - Currently offering a $2,000 sign-on bonus!
Pelham Academy  - Lexington
Susan Wayne Center of Excellence - Thompson, CT
Swansea Wood School - Swansea
Walden Street School - Concord
Berkshire Meadows - Housatonic
4 and 5 day work weeks available.  To learn more or apply for a registered nurse position, please email your resume to Rafael Cedeno, Senior Recruitment Specialist, rcedeno@jri.org.
Sign-On Bonuses
Meadowridge Academy is offering a $2,000 sign-on bonus. Other locations may also offer sign-on bonuses.  Ask for details.
Benefits
JRI offers our team members and their families an extremely competitive benefits package that is amongst the best in the industry. We recognize the importance that a rich benefits plan will play in our everyday lives, and we award staff with competitive affordable programs meant to enhance the quality of their lives.
| | |
| --- | --- |
| Generous Paid Time Off (PTO)  | Full time employees receive six weeks of time off, including company paid holidays, in the first year. |
| Medical (16+ hrs per week) | Blue Cross Blue Shield of New England is the health insurance carrier for most of our employees. BCBS also offers a $150 Fitness Reimbursement, in addition to weight-loss reimbursement and tobacco cessation resources. |
| Dental | JRI pays 100% of the monthly cost of Delta Dental insurance for our employees who work 31 or more hours per week. Employees who work 20-31 hours per week pay for dental coverage on very affordable prorated amount. |
| Vision | Employees may elect coverage through Eye Med for a comprehensive and affordable vision plan. |
| Pension Plan | The pension plan is a Defined Benefit plan that is company-paid and is provided at no cost to employees. An employee is eligible and included as a participant in the plan if they are working 1,000 hours during the plan year. If an employee leaves JRI before retirement age they will be entitled to receive some level of pension benefits upon retirement if the employee has worked with JRI for at least 5 years or longer. |
| 401K Plan (20+ hours per week) | JRI will match employee contributions to the 401K plan up to a maximum of $800 per calendar year. Contributions are non-taxable until withdrawn. |
| Tuition Reimbursement (30+ hours per week) | JRI team members who are in good standing will be eligible for up to $1,350 of reimbursement for tuition for up to three courses per calendar year (maximum of $4,000 per calendar year) at an accredited college or university.  We also have partnerships with several local colleges and universities to help significantly reduce the cost even more for our employees.  See JRI's Educational Opportunities for more information. |
| Tuition Remission | JRI employees are eligible for the Tuition Remission program. The program offers free tuition for day time regular school year undergraduate courses at state college and universities, including state community colleges. This is on a space available basis and is subject to other terms and conditions. |
Other benefits include flexible spending accounts for dependent care and healthcare, an employee assistance program, life insurance, short term disability (CT employees only), long term disability and supplemental life / AD&D.
Top Places to Work: Diversity Edition
JRI is proud to be named one of the Top Ten Companies in all of Massachusetts when it comes to diversity and inclusion. This list was drawn from scores of companies of all sizes and types who were surveyed in 2020.  

To learn more or apply for a registered nurse position, please email your resume to Rafael Cedeno, Senior Recruitment Specialist, rcedeno@jri.org.
JRI is strongly committed to providing an inclusive, diverse & welcoming environment for our employees and the people we serve.