TCTSY, a program of the Center for Trauma and Embodiment at JRI, is an evidence-based, adjunctive treatment for complex trauma and complex Posttraumatic Stress Disorder. Developed in the United States, TCTSY is shared with children, youth, and adults around the world. TCTSY is equally accessible to all people regardless of age, gender identity, race, ethnicity, body type and physical ability.
Weekly Class Schedule (all classes in EST):
(all participants are welcome in these sessions, regardless of gender identity)

It is recommended that participants are in ongoing therapy or have another outside support network.  Please email Angelica, aemeryfertitta@jri.org, if you are interested in learning more or would like to complete a brief intake and receive login information.
Meet the Instructors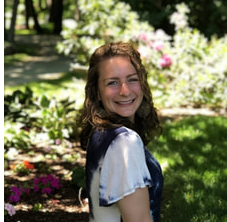 Angelica Emery-Fertitta, LCSW, TCTSY-F
Greater Boston, Massachusetts
​Supervisor, Certification Program
Pronouns: She/Her/Hers
Angelica is dedicated to bringing accessible movement experiences to individuals of all ages and backgrounds who have experienced trauma. She strongly believes in the importance of inclusion of the body in the process of healing and growth.  Angelica has experience facilitating for both youth and adults, in groups and individual sessions. When she is not working with the Center for Trauma and Embodiment, she partners with young people, families and systems via Franciscan Children's Hospital, Boston Public Schools as well as within community-based settings to work towards wellness, healing and the transformation of interpersonal and systemic trauma.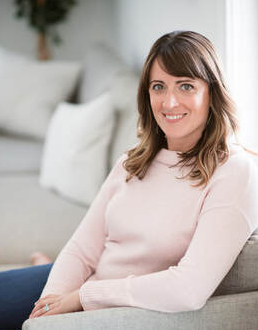 Jennifer Turner, LMHC, RYT, TCTSY-F
Co-Director, The Center for Trauma and Embodiment at JRI
Pronouns: she/her/hers
 
Jenn has had the honor of working with survivors of trauma for all of her career. Along with working in private practice as a trauma-informed therapist, Jenn is the Co-Director of the Center for Trauma and Embodiment where she works to oversee training and supports the development of body-first interventions for healing from trauma. Jenn also leads trainings in Trauma Center Trauma Sensitive Yoga (TCTSY) throughout the U.S, provides consultation to organizations on how to become more trauma informed at all levels. Jenn cofounded the Center for Trauma and Embodiment at JRI in 2018.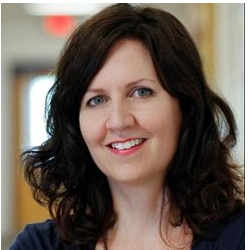 Susan Lovett, MSW, LICSW, MEd, RYT-200, TCTSY-F
​Boston, Massachusetts
Pronouns: she/her/hers
Susan Lovett is a licensed clinical social worker, certified K-8 classroom teacher and registered 200-hour yoga teacher, as well as a trained Facilitator of TCTSY.  Susan has over 20 years' experience working with low-income youth and families with trauma in Boston.  Susan is the founder and director of Hands to Heart Center - Yoga for the People, a nonprofit organization that shares the healing practice of yoga with people affected by addiction, poverty and trauma and she is a co-founder of Boston's Socially Engaged Yoga Network. Susan wholly embraces the concept of "beginner's mind" and is honored and excited to meet other beginners on their mats. 
Payment
Please consider offering payment as you do during in-person classes*. This helps support the process to make sure sessions can be offered in an ongoing way.
The payment will be in the form of a tax deductible donation and can be made here. Please enter Boston Class in the donation memo section. You are welcome to pay for multiple sessions at one time if that makes more sense for you and your circumstances. 
You can also pay via Paypal.
If you prefer to pay via check, please make the check payable to JRI (Justice Resource Institute), place a note in the memo that it is for CFTE (which is the Center for Trauma & Embodiment) and mail to:
Attn: Kim Dennis
160 Gould Street, Suite 300
Needham MA 02494
*If the amount you are able to offer has changed, please feel free to contribute what is currently feasible for you. As always, we do not want finances to prevent participation.
Supplies
If you do not have access to a mat, you are welcome to practice on the ground or on a blanket or towel. If you would like additional support from props, feel free to use blankets or towels. If you normally use blocks, you are welcome to use a stack of books or a box of cereal.
Feedback
We always welcome feedback and are open to adapting to meet the needs of participants. Please feel free to provide feedback to the facilitator at the end of class. If you prefer to offer feedback in written form, you are welcome to email Angelica at: aemeryfertitta@jri.org.
Accessing Zoom
We will be utilizing the Zoom application for our online sessions. This is a free application that can be accessed via computer, tablet or mobile phone. If you would like assistance utilizing the Zoom application, please feel free to watch this video or access the zoom help site: