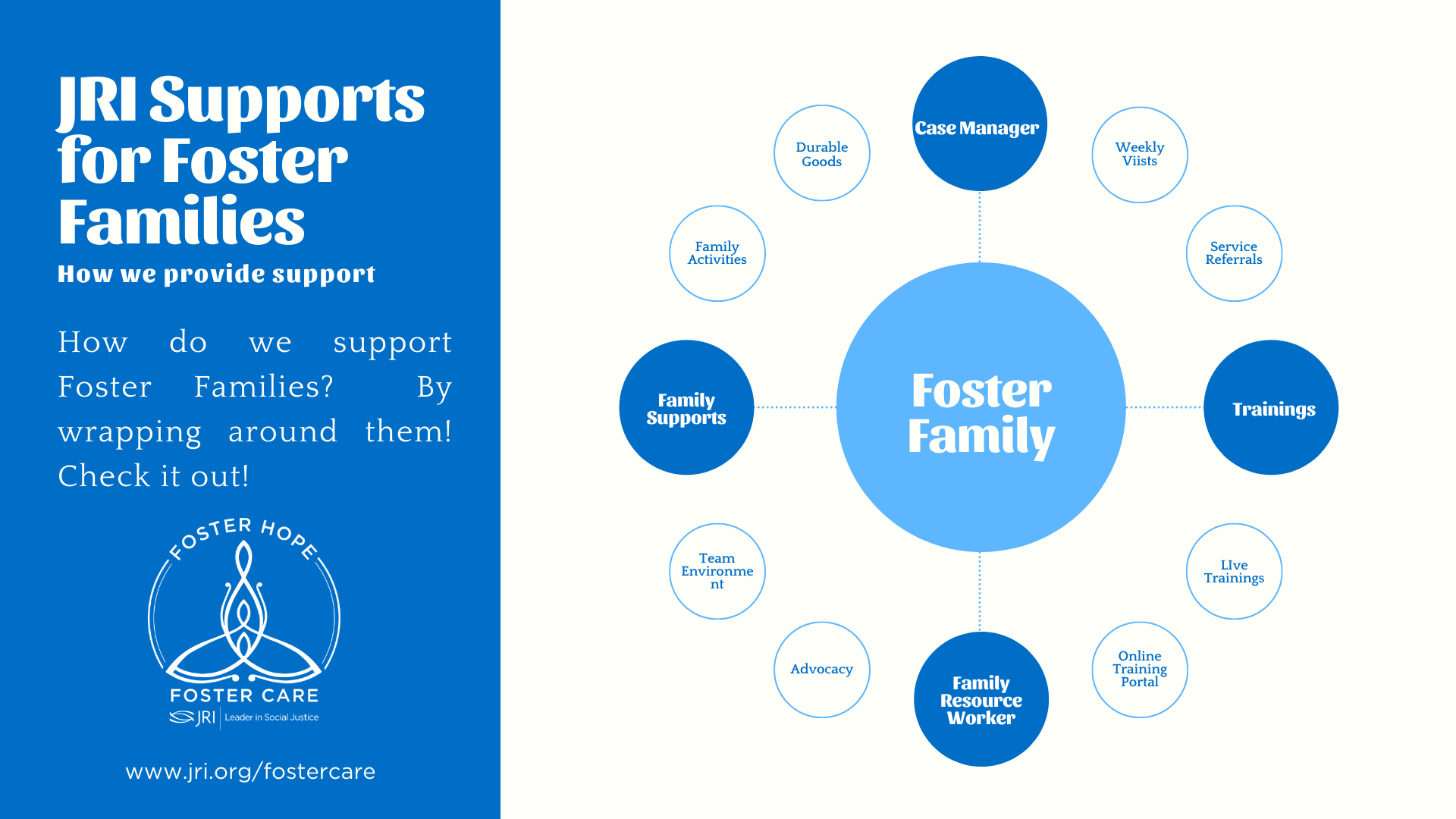 Why JRI Foster Care?
According to our most recent foster family surveys, foster parents choose to work with JRI Foster Care because of the support they receive from our team and our agency.  If you've never done foster care, it might be hard to know what you would need in terms of support and what to look for in an agency.  Well, wonder no more!  Here are the supports JRI Foster Care provides and why the support is valuable.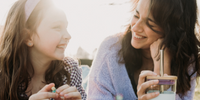 Case Management
A Case Manager is assigned to each foster home.  This is a person who comes to the foster home every week.  They build rapport with the child and act as a team member.  They check in with the foster parent(s) and work with them to support the success of each child and youth.

Case Managers help establish goals for each child and work toward those goals, with input from the foster parent. 

Case Managers help make referrals for services that will benefit the child and family, like therapy, mentoring, medical supports, and educational advocacy. 

Our Case Managers are also the front line for our on-call services.  If a child or foster parent has a need after the office has closed, we are only a call away.  Case Managers respond to calls after hours and on weekends, which means when a foster family calls, they get a staff member of our team who likely knows their household and has familiarity with the case.  This means we can provide meaningful, insightful help and support.  It isn't a call center responding, it is a member of our team.

When children reunify with their family or move to an adoptive family home, our Case Managers can often follow them and continue to serve the child for several months.  This eases transitions and allows for higher rates of success for the child and family.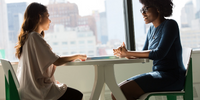 Family Resource Worker
Family Resource Workers (FRW) come to the foster home once per month to meet with the foster parent(s).  This meeting is to see how it is going from the foster parent's perspective.  FRWs form close relationships with foster parents and help them identify what they need to continue to do the work of fostering. 

FRWs can find relevant trainings for foster parents that specifically address an area of need or interest. 

FRWs can provide strategies on managing the stress of fostering, building relationships with children and biological families, and on saying goodbye.

FRWs often help foster parents navigate the needs of their household members (spouses, partners, children, etc) as the family adjusts to life as a foster family.

FRWs often attend meetings to act as supports to foster families.

FRWs are also On-Call and provide support after hours, again ensuring that someone with knowledge of your family is available during times of need.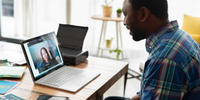 Trainings
Foster parents need knowledge and information to provide the BEST service to children.  While many have parented before or are currently parenting, serving children and youth who have experienced trauma and significant loss requires new knowledge, skills, and techniques. 

We provide monthly live trainings (*currently held virtually due to the pandemic) that cover a variety of topics.  Recent topics have included but are not limited to: parenting children with sensory needs; Commercial Sexual Exploitation of Children (commonly known as childhood sex trafficking); the Opiate Crisis and its impact on children; IEPs and Educational Advocacy; ARC Reflections training, which is an evidence-based model of training that allows caregivers to support the needs of children and youth who have experienced trauma; grooming and skin care for multi-racial children; supporting LGBTQ+ youth in foster care

Foster parents have access to our online training portal.  They can access trainings on a variety of topics at any time, day or night, to better meet the needs of the children they serve.

Foster parents are welcome to seek out independent trainings that meet their needs and are of specific interest.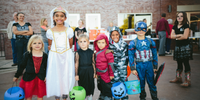 Family Supports
We all need to rest.  Everyone needs to be able to unplug, turn off the phone, and take a nap.  Respite care means we have a pod of licensed foster homes who are available to provide short-term care to children and youth in our program so that foster parents can take a little break.  It is restorative and vital.  We are always looking for more respite parents, so if you've considered foster care, but don't think you have time- Respite might be for you!

Support Groups are held at seven different dates and times throughout the month.  This is an opportunity for foster parents to join together, process challenges they are experiencing, and provide insight to one another.  This can help foster parents create a network of peers who understand exactly what one is going through and can lend empathy and friendship.

Durable goods are vital!  Many children and youth enter foster care with very few belongings.  Our agency helps foster parents obtain clothing, school supplies, hygiene products, toys, and more when children enter care.  We have also assisted in obtaining special needs devices, like weighted blankets, adaptive learning tools, and sensory items.

Monthly Book Drops!  Nearly every month, we are able to provide each child with new or gently used books that are of a learning level and topic that is interesting to the child.  Our Foster Friends of JRI (a volunteer group of people who provide and obtain donations) make this possible!

Therapeutic work is important, but so is FUN!  We offer opportunities for family fun, like our Trunk or Treat event, Holiday Party, outings like going to the zoo or aquarium, movie nights in a theater or on our lawn, cook outs, Canobie Lake Park trips, snow tubing, ice skating, and more!  COVID-19 has reduced what we can do, but we still strive to offer opportunities to safely gather and connect.

Holiday expenses can add up.  We have a holiday gift program that has grown over the years, thanks to our caring community and our Foster Friends of JRI!  Our shoppers provide specific gifts for children and youth, ensuring the holiday season is bright and no one feels forgotten.

Ornaments are part of many winter holiday celebrations!  Our Foster Friends of JRI help provide Ornament Boxes to children and youth in care, so that they have their own special ornaments to decorate their homes.

Back to School Buddies help fill backpacks each year with school supplies, so that each child is prepared for academic success!

Foster Parent Partners are experienced foster parents who partner with new parents.  This allows new parents to form a connection with someone who has walked the walk.  It allows folks to feel welcomed to the program, to know who to call, and to have a connection.

Children's activities are important!  During non-COVID times, we've taken the kiddos kayaking, hiking, and trips to colleges and universities.  During the beginning of the pandemic, we created a full menu of live, online events from Show and Tell to Video Game Sessions that allowed kids to connect, to be engaged, and to have some fun!

Communication is KEY!  We have a monthly foster family newsletter, social media channels (Facebook, Instagram, and Pinterest), and our Blog to connect with our families, share successes, and keep everyone in the loop.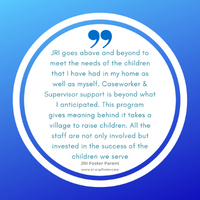 Our program strives to serve our families to the best of our abilities.  We are constantly looking for new opportunities to improve and ways to let our families know how much they mean.  Whether it means dropping off meals to every family on a Friday night or delivering craft kits to people's doorsteps, sending flowers during a time of mourning, or just lending an ear when someone needs to grieve, we believe that being present and being connected is the only way to be successful.
If you feel that JRI Foster Care is right for your foster care journey, take the first step today.  Complete our Inquiry Form and a staff member will be with you shortly.