Join our Team!
Nurturing a Sense of Belonging!  
The Children's Friend and Family Services Division is diverse and vibrant.  A team of dedicated leaders and staff formed an initiative over a year ago called "Listen-Learn-Lift" to promote ongoing learning and action that contributes to a sense of belonging for all of our team members and persons served.  Our monthly "Courageous Conversations" bring together people from across the Division and JRI to share space and engage in conversation with each other, which we believe contributes to racial healing.  Building upon this, we collectively move towards action through policy and legislative advocacy, support through our various Affinity Groups, and professional growth opportunities through our higher education partnerships and other learning opportunities!  
 
The Healing Powers of Nature, Mindfulness, and Creative Expression! 
Our teams include many expressive therapists, horticultural therapists, and individuals who strive to bring mindfulness, nature, and creativity into the work we do.  From our Therapeutic Garden in Salem to our "SEED" Programming that encompasses "Specialized Ecotherapies for Emotional Development" our belief is that nature is a healer and an ongoing resource for our youth and families if we can help them to discover it. 
 
Our team members are valued and we promote use of indoor and outdoor areas for mindfulness, meditation, and recharging. 
We have designated employee spaces for nursing moms to pump, like this (see photo below) Relaxation Room at our Salem Site.  We strive to bring concrete self-care strategies to our teams including trauma sensitive yoga and Mindfulness Based Stress Reduction.  We support our team members in exploring all elements of establishing life-work balance and ongoing career and professional growth.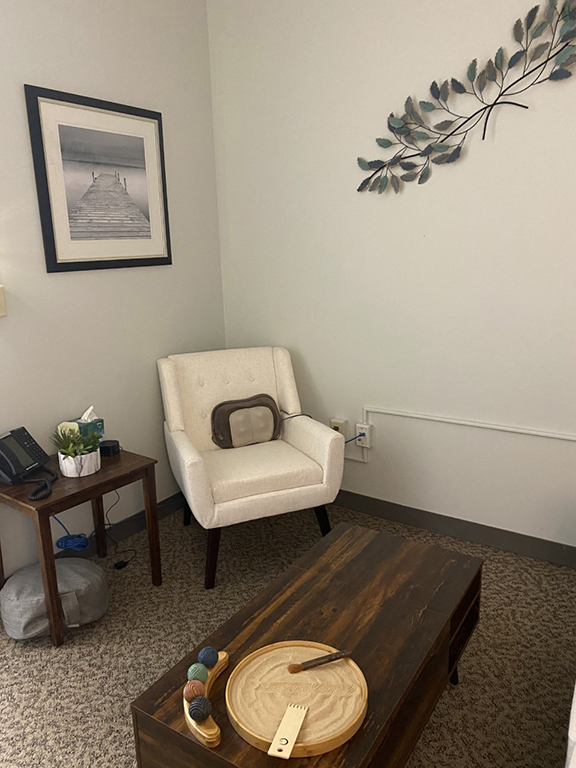 Learn more from Dalene and Darleni on what it's like to work at Children's Friend and Family Services, a program of JRI:
JRI employees lead the way with 'Courageous Conversations'
Staff of CFFS, a division of Justice Resource Institute, don't shy away from talking about tough issues like racial justice, immigration policy or vaccine hesitancy.  They lead the way.
JRI's "Courageous Conversations" initiative brings together groups of employees and managers —usually about 50-100 attend each virtual meeting — to discuss the most difficult topics that come to them, either from fellow employees or from the clients and communities they serve throughout the region.  Listen to the podcast episode to learn more.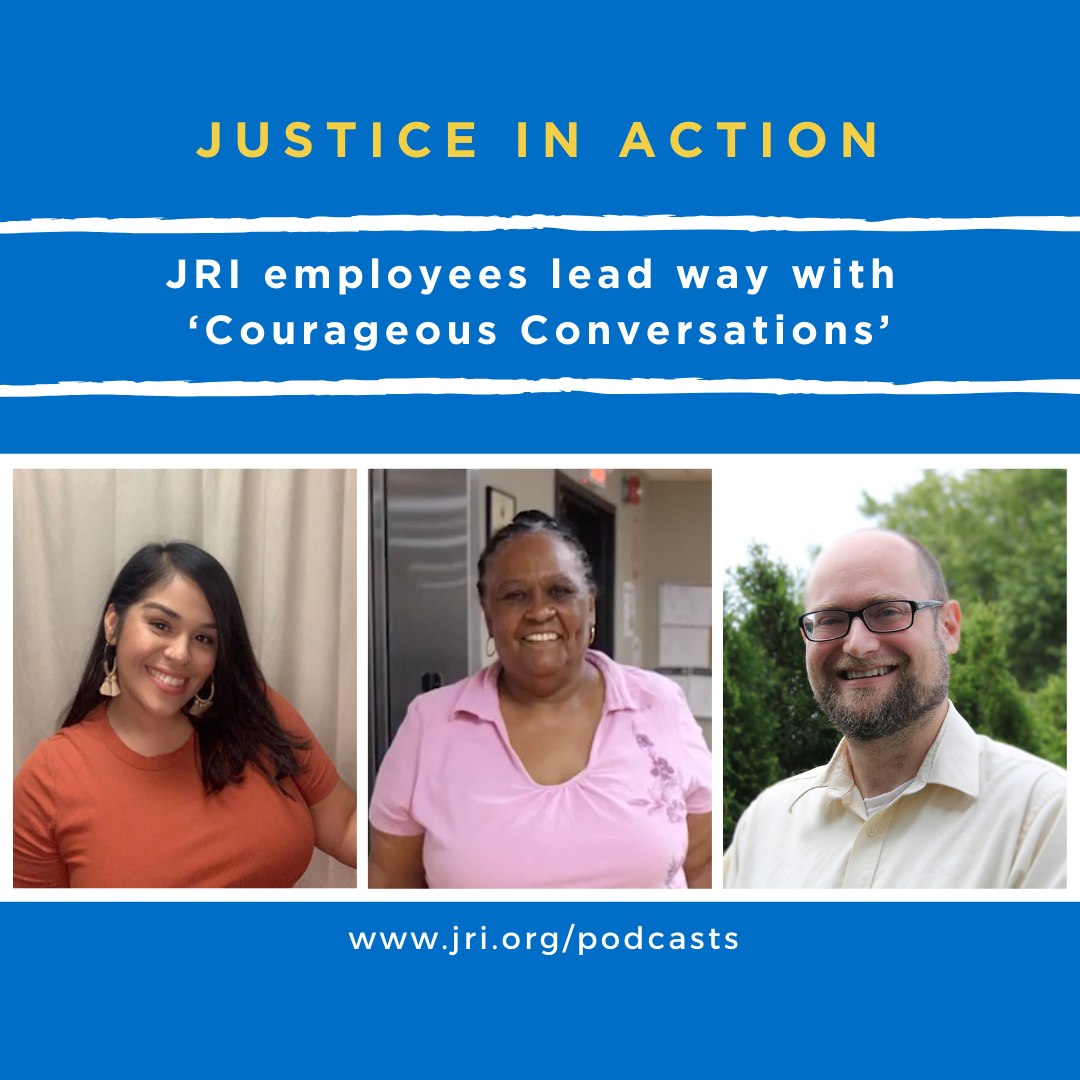 Families are important. They nurture us. They teach us. They protect us. They serve as our primary caregivers. Simply put – when families are strong, communities thrive.
Since 1837, Children's Friend and Family Services has committed itself to a sustainable, long term vision of creating and cultivating a community of loving, caring, capable families. Throughout the years, we have been partnering with families in the face of difficulties, loss, trauma, and mental illness.

At a Glance
This service is for
Focus: We use evidence-based, cutting-edge treatments to respond to the needs of the children and families in our communities.
Age: All
Gender: male, female, transgender, non-conforming
Let's Connect
Area Director, Salem and Cape Ann
110 Boston Street
Salem MA 01970
Greater Lynn Area Director
112 Market Street, 2nd Fl.
Lynn MA 01901
Interim Merrimack Valley Area Director
15 Union Street, Entrance C
2nd Floor, Suite 200
Lawrence, MA 01840
Blackburn Center 3 & 4
Second Floor
Gloucester, MA 01930
Lowell Young Parent Support [YPS] Program Director
227 Chelmsford St, Suite 13C
Chelmsford MA 01824
Lynn Young Parent Support [YPS] Program Director
112 Market St, 2nd Floor
Lynn MA 01901

We understand that there's no such thing as a perfect family. At some point, we'll all be affected by one hardship or another. While no one is impervious to the strains of family life, not all families have the resources to deal with them. In many cases, some of those challenges are just too difficult to handle alone. That's why we're here.
Every day, we come to work ready to help people who span the socio-economic scope improve their lives and better their families. We welcome your interest in supporting our mission "To improve the lives of children and promote strong families."

Fresh and inspiring clinical spaces have been created to welcome our persons served and provide a positive atmosphere for the therapeutic experience.  Our offices support our range of nature infused, expressive, and mindfulness based approaches including SMART (Sensory Motor Arousal Regulation Treatment) as well as evidence-based practices like Trauma Focused Cognitive Behavioral Therapy, Exposure and Response Prevention, and the Positive Parenting Program - Triple P. 

With trained horticultural therapists as a part of our team, we have grown and nurtured both indoor and outdoor spaces for individual and group therapy.  Our garden provides a sensory experience for children and adults alike, with private spaces for outdoor sessions and ecotherapy interventions.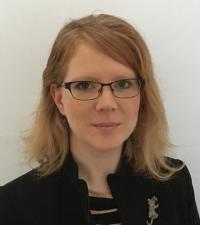 Executive Director of CFFS and Vice President of JRI
Stephanie holds her Master's degree in social work and is a Licensed Independent Clinical Social Worker.  Stephanie joined JRI in 2017 when Children's Friend and Family Services merged with JRI and became a part of its Community Based Services Division and she was promoted to Executive Director and became a Vice President for JRI.  Stephanie has advanced training and experience in clinical practice with children and adolescents as well as non-profit management and leadership and has worked with children and families for the past eighteen years on the North Shore of Massachusetts.  In her previous role as Vice President of Children's Behavioral Health Services at Lahey Health Behavioral Services, she developed and oversaw the Children's Behavioral Health Initiative programs and worked closely with the Department of Mental Health and Department of Children and Families, as well as the North Shore United Way.  Ms. Sladen actively participates in several statewide committees through the Association for Behavioral Healthcare and currently serves as the Chair of the Children's Behavioral Health Initiative Committee.  In October of 2013, she was honored with the first Annual Elizabeth Funk Emerging Leader Award from ABH.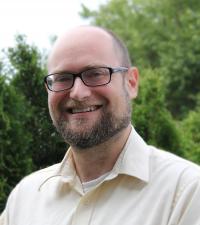 Northeast Regional Director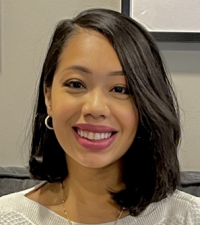 Greater Lynn Area Director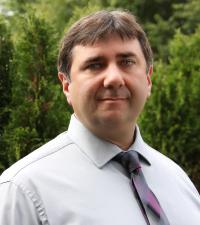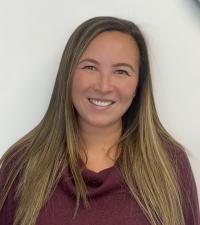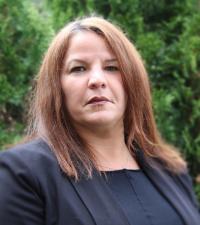 Business Support Specialist / HR Rep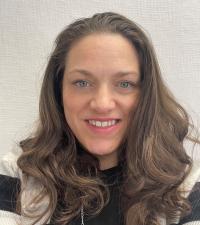 Crystal Contrino, LMHC, ATR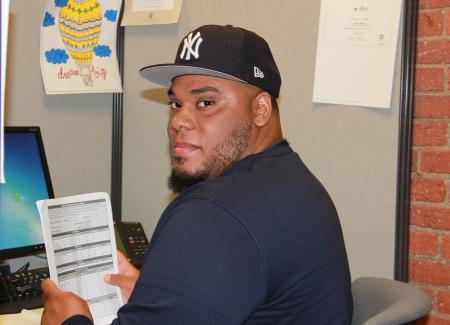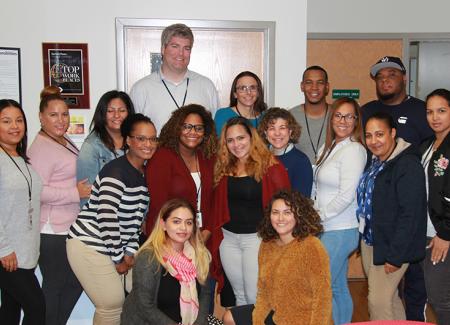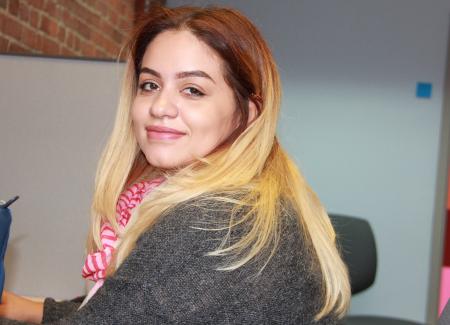 Community Service Agency (CSA)
Our CSAs, which serve the Lynn and Lawrence catchment areas, provide Intensive Care Coordination and Family Support and Training  to over 200 local youths with Serious Emotional Disturbance (SED) and complex needs by using a wraparound approach that creates, puts in place and monitors an individual care plan that addresses the specific needs of the family.  Learn more about CSAs and see other CSA locations at JRI.
In-Home Therapy is a structured, consistent, strengths-based therapeutic relationship between a team of clinicians and the youth and family for the purpose of treating the youth's social, emotional and behavioral health needs.  There is also a specific emphasis placed on improving the family's ability to provide effective support for their children in the home with the goal of avoiding admission to an inpatient hospital, psychiatric residential treatment facility or other intensive treatment setting.  Learn more about In-Home Therapy at JRI.
Therapeutic Mentoring is structured one-to-one, strengths-based support services for at-risk youth with an emphasis on daily living, social and communication skills.  Our program utilizes a variety of interventions to help children reach their goals, including:
Enhanced interpersonal skills
Increased emotional control
Better problem solving skills
Improved communication with both peers and adults
Youth must be referred to the Therapeutic Mentoring program through Outpatient Mental Health Counseling, In-Home Therapy or Intensive Care Coordination to qualify.
Outpatient Mental Health Counseling
We provide outpatient services to children with mental health issues associated with emotional, behavioral, social or developmental delays.  We provide individual, family and group counseling in additional to psychopharmacology.  Our clinicians specialize in treating concerns related to depression, anxiety, trauma, school difficulties, behavioral issues, self-injurious / high risk behaviors, pervasive development disorders, in addition to providing help with parenting skills.  We offer evidence-based treatment such as the Positive Parenting Program Triple P,  Attachment, Self-Regulation and Competency (ARC), and Trauma Focused Cognitive Behavioral Therapy (TFCBT).  
Our outpatient offices are located in Salem, Lynn, Gloucester and Lawrence.
Gloucester Office: Blackburn Center 3 & 4, Second Floor, Gloucester, MA  01930  (978) 283-7198
Lawrence Office: 15 Union Street, Suite 200, Lawrence, MA  01840  (978) 682-7289
Lynn Office: 112 Market Street, 2nd Floor, Lynn, MA  01901  (781) 592-5691
Salem Office: 110 Boston Street, Salem, MA  01970  (978) 744-7905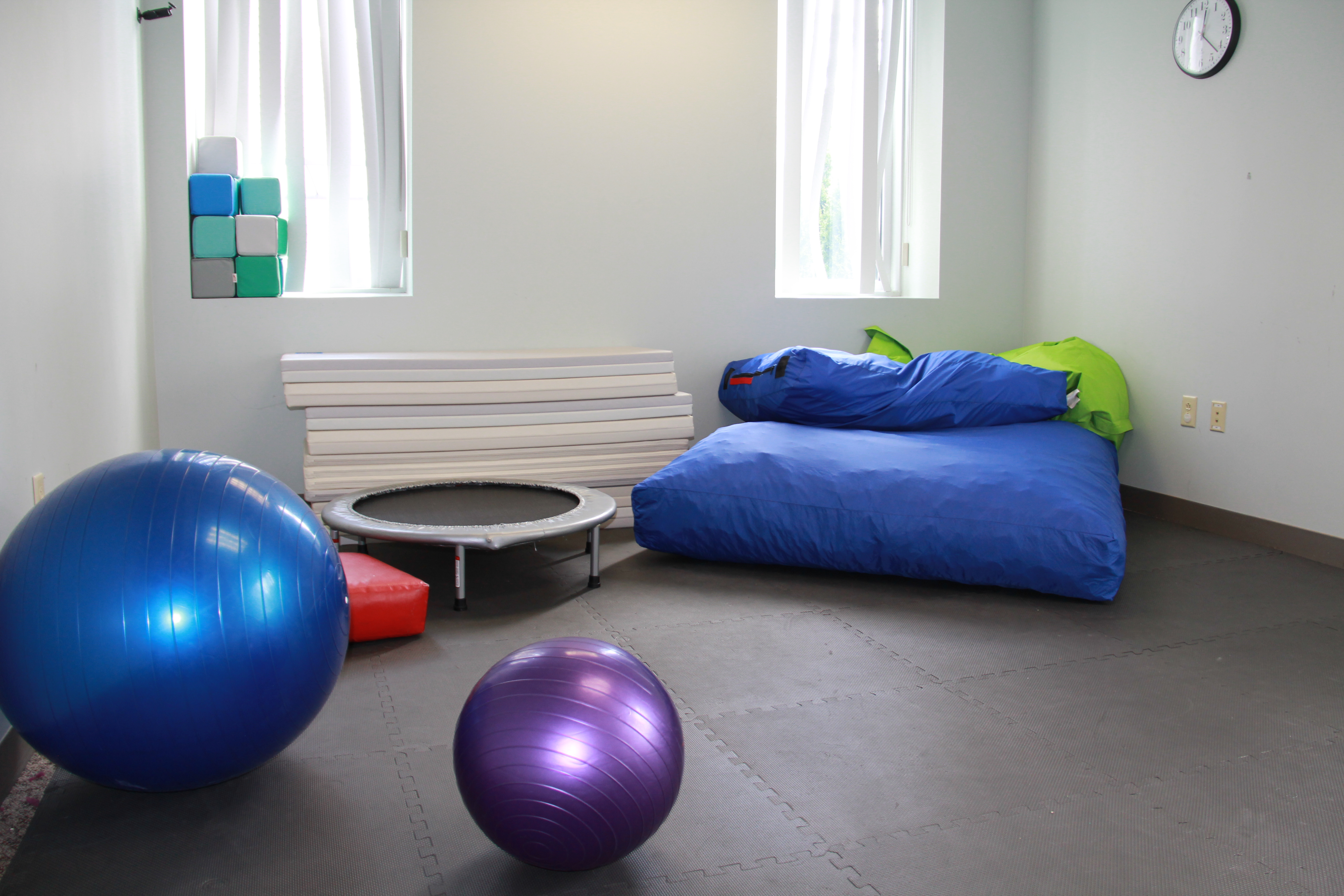 Since 1997, CFFS has been providing court clinic support for the Essex County Juvenile Court system including Lynn, Lawrence, Newburyport, and Salem.  Our highly trained staff of social workers, psychologists and case manager work collaboratively to provide consultations and court-ordered diagnostic and forensic evaluations.  In addition we participate in various teams and initiatives in the community which help to improve access and services for the children and families with whom we work.
We offer a number of services, including:
Working collaboratively with state agencies, school personnel, law enforcement, families and behavioral health providers

Providing resource and referral information with regard to behavioral health treatment and services in our community

Working with  children and families to stabilize behavior, reduce crisis, address treatment needs and reduce further court involvement
Having a baby changes your life.
Being a young parent is both exciting and overwhelming. You want to be a good parent. You want to be an independent adult. You want a stable future for you and your child. The Young Parent Support Program can help by offering support, resources and a non-judgmental presence that supports your goals. We support pregnant and parenting young adults, including mothers, fathers, and foster parents. This is a FREE community visiting and home visiting program that helps you become the parent and the adult you imagine for yourself.
Who we are:
Age of Parent is ONLY eligibility criteria
Serving pregnant and parenting young adults under the age of 23
Able to provide services to parents seeking custody reunification
Able to assist parents during DCF supervised visits
No restriction on age of children or number of children
What we do:
Provide Parent Support Groups including:
Triple P Discussion Group
Circle of Security Parenting
Group Peer Support
Financial Literacy Group
Positive Solutions
Services Provided:
Home Visiting and Community Visiting
Transportation
Case Management
Referrals to Needed Services
Ages and Stages Questionnaire
The Goals of the Young Parent Support Program is to assist parents in learning:
parenting skills
self sufficiency skills
healthy growth and development for infants, young children and young adults
Our services are free and confidential. A flexible appointment schedule is available.
Services are open to residents of Lowell and Lynn and neighboring communities.
Community Support
Housing Assistance
Mental Health & Substance Use Services
Department of Transitional Assistance (DTA)
Support with DCF Services Plan
Immigration and Legal Assistance
Childcare Providers
Securing Drivers License
Nutritional Counseling (WIC)
These services are open to residents of Lowell and Lynn and neighboring communities.  Contact Hayfah Salihin, Program Director for YPS in Lynn, hsalihin@jri.org or Sivaing Suos, Program Director for YPS in Lowell, ssuos@jri.org for more information.  Learn more about JRI's Young Parent Support Program in the Attleboro area.
Parents As Teachers (PAT) is a modeled certified program that emphasizes parent-child interaction, development centered parenting, and family well-being.  The PAT program works with parents from prenatal to kindergarten age by doing family centered assessments and following structured curriculum.  
Each participant is assigned a certified Parent Educator.  A certified Parent Educator will do four interrelated and integrated components to the PAT model:
Personal Visits
Group Connections
Screening
Resource Networking
How We Can Help
The PAT model is designed to achieve four primary goals:
Increase parent knowledge of early childhood development & improve parenting practice
Provide early detection of developmental delays and health issues
Prevent child abuse and neglect
Increase children's school readiness and school success
Who is eligible?
To enroll in the PAT program, the parent must meet some simple requirements:
Reside in the Greater Lawrence area
Be pregnant or have a child up to kindergarten age (age 5)
Be present for and participate actively in all scheduled visits
We provide Coordinated Specialty Care for people experiencing symptoms such as: marked change in thoughts or new decline in social functioning, feelings of unease or paranoia, or sometimes auditory or visual hallucinations. These experiences can sometimes be labeled as psychosis symptoms. Research shows that getting the right type of help for these kinds of concerns will help reduce the risk that they will continue or occur again.
Psychosis can be hard to talk about because of stigma around it in our culture, movies and TV; but the truth is that it is much more common than most people think. The PEACE team focuses on information and hope for optimal recovery.
OUR TEAM:  Each young person will have a Master's level therapist. Our therapists use NAVIGATE as a treatment model; which focuses on education and discussion for individuals and families. The therapist will coordinate care with other providers you may be working with.
A Young Adult Peer Mentor is someone who has gone through mental health challenges of their own. They can provide individual support, coaching and perspective in meetings or in other life activities. One of their main jobs is to help the young person's voice to be heard on the team.
A Family Partner is a parent or caregiver who bring their own lived experience of helping their child through a mental health challenge. They can be a listening ear as well as offer practical advice on navigating the mental health system and a cheerleader on how to speak up for your family's needs; and how to take time to recharge. 
If you are interested in PEACE, please contact Program Director Frank Gomez, LMFT, at fgomez@jri.org.
If you are interested in this program but you do not have DMH eligibility, we can also offer the same model through health insurance or grant funding. Please contact Shanna Blaney at sblaney@jri.org