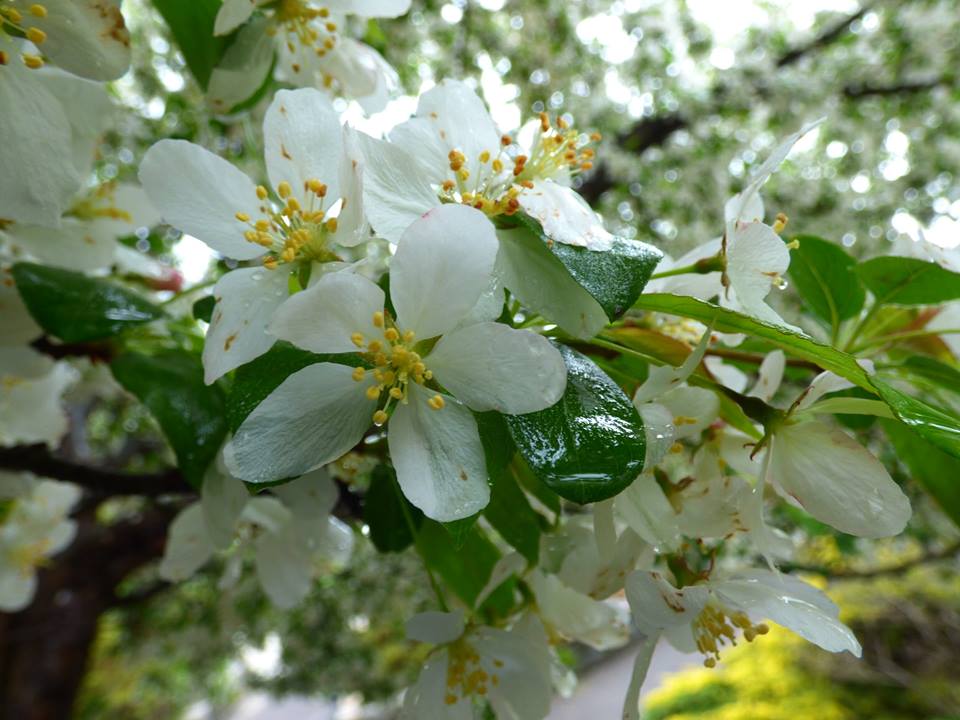 Dear Little One,
You aren't so little anymore.  The last time I saw you, you were wearing size 3-6 month clothing.  You are now probably learning long division.  You were a smiley, healthy baby with round cheeks and a swirl of light brown hair.  Now, you are a bright young lady with a toothy grin and uncertain eyes.  When I learned of your mother's passing, my heart stopped.  I can only imagine what yours did.  She's been gone for a year and a half, but the news just filtered to me on Friday, as I walked into a meeting and was quickly scanning my email.  The email that told me that you blame yourself, all nine years of your experience pointing to the fact that you could not save her from herself.  That you have no conscious memories of your mother as a sober person.
I have turned this over and over in my mind.  Do I reach out?  Why would you care about me, a person you don't remember from a place you only lived for the first six months of existence?  Is it more self-serving, or can I offer something to help you?
I do have memories that I know your mother would wish for you to hear.  At sixteen and newly pregnant, your mother was bright eyed, hilarious, rebellious, anxious, and exuberant.  She had plans for her future, plans for your future.  She doodled your name, spelled a hundred different ways before she felt she was satisfied.  The "I" had hearts over it, the "L" had curly-ques on the end to make it fancy.  She picked up onesie after onesie, making sure you would be dressed to impress from day one.  Her eyes were wide with panic, but her joy and the thought of being a mother soothed her.  She sang and read to you every night from her rocking chair, one hand on her belly, a smile on her lips.
Your mother was a reader.  Mysteries, romance novels, even some science fiction- she could lose herself between the pages for hours, escaping into the characters and the magical worlds around them.  She learned to meditate, begrudgingly at first, but them enthusiastically.  She would request Celtic music, which she said made her think of fairies.  Her taste in music was eclectic and you could know her mood by the music thumping in her stereo.
Your mother could replicate any look she saw in a magazine.  Her ability to see fashion trends, to apply make-up with precision and skill, and to weave her hair into intricate designs was inspired.  Looking good equaled feeling good.  If any of her roommates needed makeovers, she was the girl everyone would run to.  She loved to try new things, whether it was a new eyeliner technique or a Zumba class, she was up for it.  She lived life and pushed herself to soak it in. 
The her that you knew wasn't who she wanted you to see.  It was the result of exhaustion, exhaustion from a battle she'd been fighting her whole life.  You were her respite in that battle, not that you were supposed to be and were never responsible for the outcome.  You helped her shine, helped her smile, helped her live.  The memories of her she would want you to keep would be the belly laugh, the goofy jokes, the impromptu fashion shows she would put on.  She would want you to know about the curly-ques on your name, the feeling of safety in her arms as she rocked you in her chair, and the sound of her sweet voice as she read "Curious George" to you before bed.
Little One, as you search for your footing and try to trust your next family, know that she loved you.  Know that she would want you to be surrounded by good people, by light, by love.  Know that she never wanted this to be the end of her journey, and know that she dreamed and hoped and prayed has hard as she could for you to have a softer path in life. 
Sending Light and Love,
A Memory Keeper