We know that it's the little things in daily life that really matter. People with significant learning needs want and deserve the same quality of home life as their peers and families. Our residential supports honor that.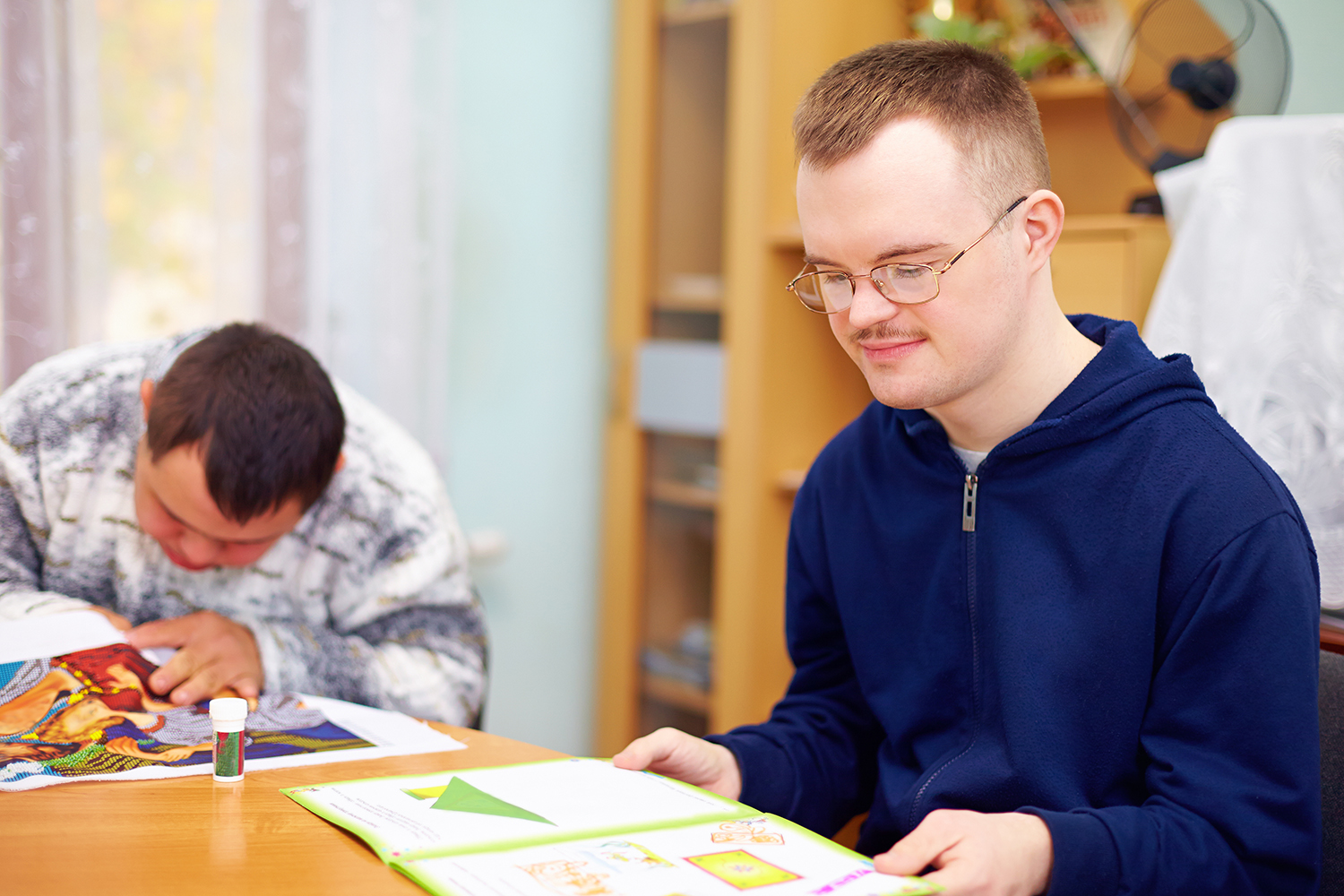 At a Glance
This service is for
Focus: We focus on providing you with the resources to live with the independence, safety, and dignity you deserve.
Age: 18+
Gender: All genders
Capacity: Varies by setting.
Let's Connect
1671 Worcester Road, Suite 100
Framingham, MA 01701
(508) 872-0669, ext. 2204
We help you create the residential supports you want to meet your needs and goals, whether you're just turning 22 years old, looking at mid-life, or adjusting to the changes of the elder years. We involve you a in a process of developing personal strategies, resources, and options for a rich and rewarding home life. We seek multiple ways to help you develop community roots and enjoy the lifestyle you choose. We collaborate with you, building on your strengths to help you plan for the future.
Our services include community-based, personalized residential models that support you while you practice the skills and behaviors you need to maximize your potential, participate in the community, and have the home and social life you want. We offer over 40 years of experience, skills, and resources to provide personalized supports, including those for transition-age adults, people with ASD, adults with changing needs, and adults with trauma histories.
Homes With Health Supports
Our resources include homes carefully designed to support health conditions, medical fragility, and mobility needs. Experienced staff support people with complex needs to live in small homes and to engage in the life of their neighborhood and community. Clinical Care managers coordinate with healthcare specialists. Our expertise includes respiratory care, disorders that require G-tube feedings, ABI, severe seizure disorders, metabolic diseases, diabetes, dementia, and geriatric care.
Homes with Behavioral Supports
For adults with behavioral and mental health challenges, we offer small group-living homes that foster success and growth. Positive Behavioral Supports are employed with autism-informed approaches, trauma-informed practices, enhanced consultation with clinical staff, coordination with external therapists and psychiatrists, and the teamwork of experienced staff. We provide a framework for you to develop positive coping strategies and shape your behavior to reflect the best you can be.
We're there when you need us! Whether you live by yourself in an apartment, in a home with your spouse and children, or share a home with housemates, if you need help with tasks of daily life, we are available. We help you manage household responsibilities, financial obligations, medical appointments and medication, social and recreational activities, transportation and we give you access to 24-hour consultation.
We are temporarily not accepting Shared Living referrals.
We match community caregivers with adults with Intellectual or developmental needs who want to live together. Shared Living is a set of resources enabling people to live as they like, safely and comfortably in unique community households.
We recruit, screen, and train people who want to become caregivers by welcoming a person with a disability as an equal member of their household, or who want to establish a new household with them. We work with individuals who want a shared living arrangement with a caregiver, carefully matching their interests, preferences, and needs with those of a compatible caregiver. We provide support, training, and consultation over time to ensure that formal Shared Living arrangements continue to meet the needs and enhance the lives of all parties