The goal of the DeMarco Adventure Course is to help youth diagnosed with behavioral health and intellectual disorders reach a self-reflective transformation that will ultimately transfer to other aspects of their lives.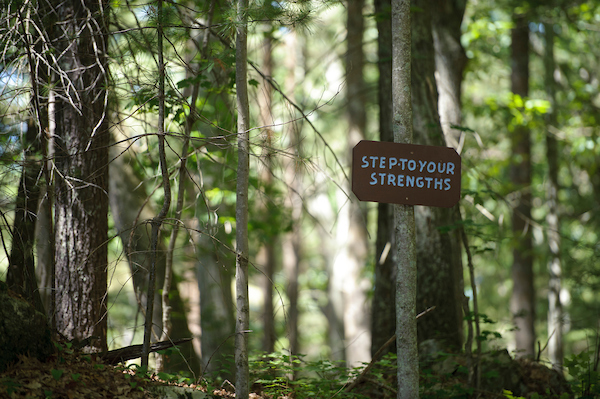 At a Glance
This service is for
Focus: The DeMarco Adventure Course offers the opportunity for students to participate in a range of skill-building activities. Groups are led through a series of safe and structured therapeutic exercises.
Age: All Ages
Gender: male, female, transgender, non-conforming
Capacity: To Be Determined
Let's Connect
75 Church Street
Thompson, CT 06277
The Susan Wayne Center of Excellence is home to the DeMarco Adventure Course, a ropes course that combines Adventure-based Counseling and our trauma-informed clinical model, ARC. The course, which offers both high and low ropes elements, is a team-building experience for students and adults alike. For our students, the adventure course is a wonderful opportunity to build self-esteem and experience positive social interactions, both key components of our clinical model. Students get the opportunity to experiment, try new things, take chances, and experience a sense of pride and accomplishment. In addition, the ropes course is also an invaluable training and team-building tool for staff members, caregivers, community providers, and organizations.

Staff Development
Leadership Development
Introduction to Staff Orientation
Corporate Retreats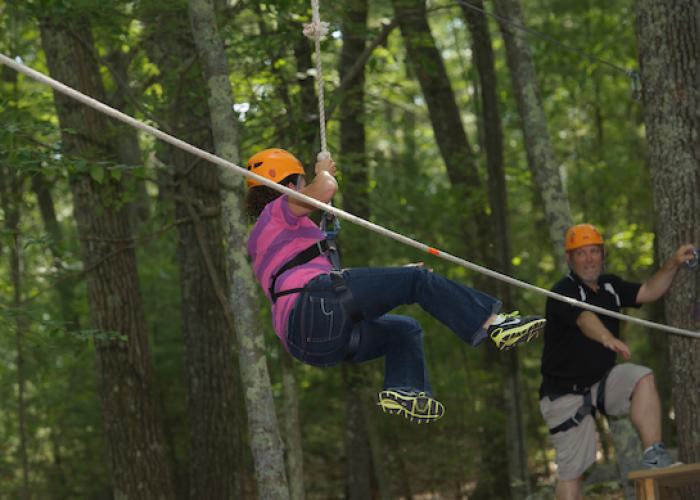 Individual students were so excited to talk about how they pushed themselves outside of their comfort zone, with success and the pride they felt. Students who had not previously connected with each other formed new bonds and came to understand each other a bit differently
Director of the Victor School