LTSS Care Partners is a team of Care Coordinators that work with your child's providers and social supports to improve access to care and resources. Many Care Coordinators are bilingual in English and other languages. This service is free and is part of your child's MassHealth insurance.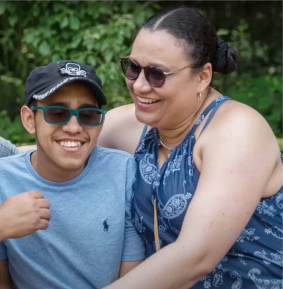 At a Glance
This service is for
Ages 3 to 18 (21 with exception) with medical and LTSS needs.
We help people arrange LTSS and social services. We often work with people that have autism, physical conditions, acquired brain injury, and intellectual & developmental disabilities.
Let's Connect
3313 Washington St.
Jamaica Plain, MA 02130
What Your Care Coordinator Can Do
Identify your child's health and social needs
Coordinate with your child's doctors and social service providers
Support you with scheduling and keeping appointments
Assist you in setting up transportation for appointments
Arrange for in-home services when eligible
Support your child's medication and nutrition needs
Connect you to free food services such as SNAP
Help you understand MassHealth letters and forms
Connect you to housing, rental and utility programs and waitlists.
MassHealth has partnered with 4 non-profit organizations in the Greater Boston area to form Community Care Partners (CCP); Justice Resource Institute (JRI) is one of the organizations. The Long-Term Services and Supports (LTSS) Community Partners (CP) program at JRI provides free care coordination for children 18 years of age and younger. (Through age 21 with exception) For more information about CCP and the other agency partners, please click here.
For referrals, you may outreach to CCP Intake: intake@carepartnersma.org or JRI Program Director, Annette Mooney: amooney@jri.org.