Program RISE: Services during COVID-19 Response 
Update as of 3.30.20 
Our staff are working tirelessly to maintain the current systems that support our clients, while at the same time keeping our employees safe. We will be available on a limited basis to respond to questions and concerns from clients and partner agencies. Many people have reached out to our staff, and we are happy to support you in meeting the needs of our community in MetroWest. We want to inform you that many of our individual services are offered remotely, so please reach out to our case managers, our nurse practitioner, harm reductionists, peer staff, counselors, housing, and other staff directly via email or phone to schedule an appointment. Finally, we want everyone to stay safe; thus, some of our groups and individual work will meet virtually. If you're not sure who you need to contact, please email Kevin Rivera at krivera@jri.org to be directed to the appropriate staff member.
FREE safer sex and harm reduction materials.
Due to the current closures and reduced hours of our and many other programs, we are able to make safer sex and harm reduction materials available to people in the MetroWest via mail. Please complete and/or share the following online form to request materials: tiny.cc/RISE-GLASS_Supplies.
HIV, STI, Viral Hepatitis, and Sexual Health Services. 
For questions about HIV, STI, and Viral Hepatitis sexual health services including HIV testing, Viral Hepatitis testing, STI screening and treatment or PEP & PrEP services, please email Aron Thiim, Program Manager at athiim@jri.org. If you need to speak with the nurse practitioner, need a prescription refill, or have insurance questions, please email Patti Parker at pparker@jri.org. When emailing, please provide your name and number for a call back or return email. If you have symptoms of acute HIV infection or know you've had a potential HIV exposure, please e-mail us within 72 hours to access PEP. If you need safer sex materials (e.g., barriers and lube), please complete this request form: tiny.cc/RISE-GLASS_Supplies.
Case Management. 
Case managers have contacted all clients and continue to deliver services virtually or via phone. When necessary, the case managers are making the necessary arrangements for appointments only for urgent matters. However, if you're a new client (or looking to refer a new client), please call 508-935-2960 ext. 2557 or e-mail Claude Joseph atcjoseph@jri.org to coordinate a virtual intake and be assigned a case manager.
Harm Reduction Services. 
Our Harm Reduction staff are working hard to help minimize unintentional overdoses and continue to provide syringe services and narcan to our community in person Wednesdays 8am-4pm, via home or program doorstep drop off, and via online request (tiny.cc/RISE-GLASS_Supplies). Harm Reduction are providing substance use prevention and harm reduction counseling sessions for enrolled clients by phone and via video chat. If you are in need of tools to support overdose prevention and harm reduction practices during the outbreak, please contact Caroline Dunlap at cdunlap@jri.org or by call/text at 978-447-4735.
LGBTQ+ Services (Framingham GLASS).
Individual one-on-one check-ins for LGBTQ+ folks, people living with HIV, and people who use drugs are still available through GLASS by phone or video chat. To set up an appointment, please send an email to LBMoore@jri.org or call/text (508) 641-1202. Please follow GLASS on social media (@framinghamglass on Facebook and Instagram) to stay connected to ongoing services and conversations.
Peer support services. 
Individual one-on-one check-ins are available to community members living with HIV. Call 508-935-2960 ext. 2557 or email Claude Joseph at cjoseph@jri.org, Donald McKay at dmckay@jri.org, or, for Spanish speakers, Angel Machicoteamachicote@jri.org
Housing Case Management. 
Housing Case Managers will continue to meet one-on-one with existing clients via phone or through video chats. Please reach out to your case manager directly or email Camilo Rincon Gonzalez at crincongonzalez@jri.org if you want to schedule an appointment.
Medical transportation.
If you need medical transportation, call your case manager at least 24 hours before your scheduled appointment. Leave a message with pick up time, pick up location, destination, expected return time, and your phone number. You may also email cjoseph@jri.orgor krivera@jri.org (for Uber Health rides). We will contact you once transportation with JFK Taxi or Uber Health is confirmed.
For information about Coronavirus and COVID-19, how to protect yourself & others, and what to do if you are sick, click the following link: https://www.cdc.gov/coronavirus/2019- ncov/index.html
Servicios durante la respuesta al COVID-19
Serviços durante a resposta à COVID-19
Learn more about COVID-19 Safer Drug Use:
Uso más seguro de drogas durante el brote de COVID-19
Program RISE is a multi-service component of JRI Health, serving the MetroWest area (Framingham and surrounding towns) offering STI preventative, counseling, and testing services for the public as well as case management and group support services for individuals affected and living with HIV/AIDS.
All of our services are free of charge. We are open for walk-in services (no appointment needed) Monday-Friday.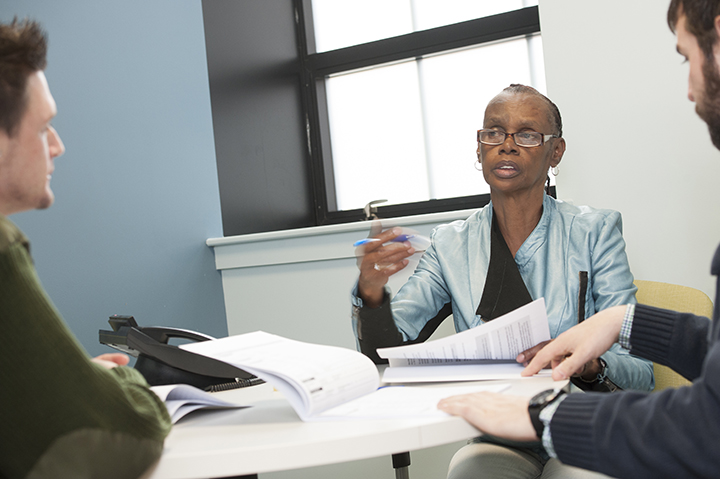 Let's Connect
Director of Prevention Services at JRI Health
1 Grant Street Suite 100
Framingham, MA 01702
STI/STD Testing and Treatment
Program RISE offers free testing for HIV, Hepatitis C, chlamydia, gonorrhea, and syphilis. Our walk-in hours are 8:30 AM - 3:30 PM Monday and Friday, and 8:30 AM - 6:30 PM Tuesday, Wednesday, and Thursday.
We offer free treatment for anyone testing positive for chlamydia, gonorrhea, or syphilis. For anyone tested positive for HIV or Hepatitis C, we will connect you to a health care provider for treatment.
Case management links people living with HIV/AIDS with healthcare, insurance, benefits, housing, and related programs. At Program RISE, case managers work with clients to assess needs, develop individual service plans, and coordinate services needed to follow the plan.
Framingham GLASS Drop-In Center for LGBTQ Youth of Color
Framingham GLASS offers a safe community space for LGBTQ youth of color and their allies ages 13-25. The center provides activities, games, movies, and hang-out space along with free food, toiletries, and safer sex supplies like condoms. Drop-in hours are 4:00 – 7:00 PM Tuesday and Thursday. In addition, the program offers one-on-one support, STI/STD testing, treatment, PrEP, and other services between 11am to 4pm Monday through Friday. For people over the age of 25, they may receive individual prevention, counseling and testing services on a one-to-one basis. Contact LB Moore at lbmoore@jri.org for more information and follow on Facebook at www.facebook.com/framinghamglass.
PrEP refers to Truvada, a once-daily pill you can take to prevent HIV. Program RISE prescribes PrEP and can assist with insurance application, navigating services, adherence, and other support services. If you would like to reduce HIV transmission, you may contact our offices and one of our staff members can do all the necessary testing prior to providing PrEP prescription. For additional information, call 508-935-2960.
PEP can be taken within 72 hours of HIV exposure to help prevent infection. If a person has had an HIV exposure (unprotected sex, exposure to semen, blood, and or vaginal fluid) you might want to consider PEP to reduce the risk of HIV transmission. Program RISE can help clients enroll in PEP.
Overdose Prevention and Harm Reduction Services
The program uses a Harm Reduction model. We believe that there is inherent dignity in everyone, and everyone deserves to be treated with care, and respect, regardless of their circumstances. People with a substance use addiction are overdosing from opioid and this calls for a non-judgmental, non-coercive provision of services to the communities in which people who use dugs live in order to assist people in reducing associated harm.
We dispense Narcan, an emergency treatment that can save the life of someone overdosing. We also provide training on how to use Narcan.
Program RISE has a safe used needle drop-off collection bin and also has free harm reduction items, such as; clean needles, tourniquets, bleach & water bottles, and other items that can reduce harm to themselves and others.
The Overdose Prevention and Harm Reduction Programs offers:
Overdose Prevention Counseling and Prevention Techniques

Post-Overdose Follow-up visit to people's homes to connect people to care or harm reduction services

Routine HIV, STI, and Viral Hepatitis counseling, testing, as well as treatment for STIs

Short-term health navigation

Transportation services to treatment
Program RISE works with area organizations to provide a range of services to help clients stay healthy and live better lives. These include:
Medical care

Housing

Health insurance

Prescription drugs

Mental health services

Drug and alcohol services

Dental care

Support groups

Food access

Transportation services

Rental and utility assistance

Legal services