Our mission at Glenhaven Academy is to build a community-centered around respect for each other and for our environment. Through sophisticated clinical leadership and individualized care, we create opportunities for our students to experience success daily. We support a culture where students embrace their resiliency and develop internal capacities that allow their future to be greater than their past.  We provide comprehensive clinical, educational, vocational, and medical services for youth and adolescents. In addition, we offer inclusive health and mental health services for Lesbian, Gay, Bisexual, Transgender, Questioning, Intersex (LGBTQI), and allied youth.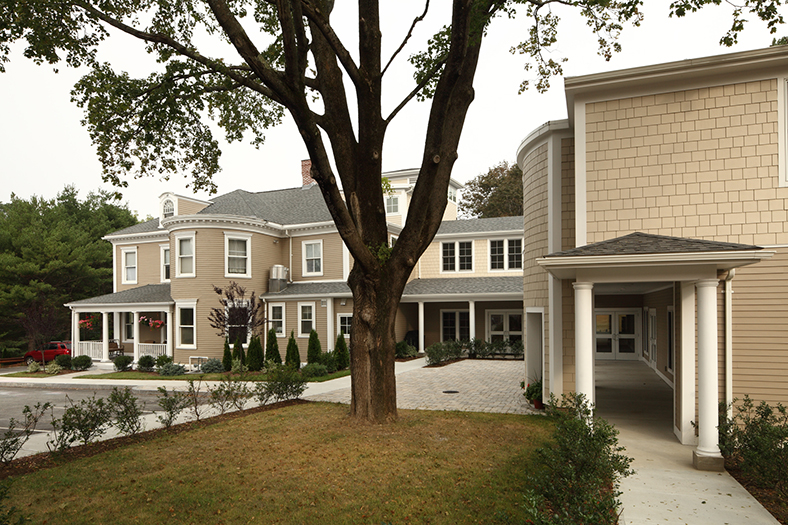 At a Glance
This service is for
Focus: Glenhaven creates an environment that helps students heal and develop necessary skills to have a successful future. In addition, we provide Inclusive, nondiscriminatory services to youth with diverse gender & sexual identities & expressions.
Age: 12-21
Gender: male, female, transgender, non-conforming
Capacity: 36
Let's Connect
56-58 Framingham Road
Marlborough, MA 01752

Highly trained staff share the belief that we cannot solve our students' problems or change their pasts, but we can equip them with the skills that will help them lead healthy and happy lives. A primary focus is the ARC (Attachment, Self-Regulation and Competency) treatment framework, which focuses on supporting our students in safely managing their overwhelming emotions in order to work on improving their relationships with those around them. We help our students explore their sense of self separate from their past experiences by fostering and developing their skills and interests so they form a positive identity. We offer community-based services as students prepare to transition, which focuses on life skills development in order to support students for living independently or with their families.
Lanewood and Glenhaven also provide opportunities for students who are LGBTQI and LGBTQI allies who would benefit from an environment where they can work through identified treatment goals in a confidential, nurturing, safe, and supportive environment. Staff are trained in the ARC (attachment, regulation, competency) model and work to support students as they are working through treatment.
We provide intensive, holistic services and resources to students that are welcoming and nonjudgmental, respectful of preferred terms for sexual orientation and/or gender identity. We also offer services and supports to family members to ensure the families/identified supports receive services that will allow for a successful reunification or transition plan to allow for long-term success. Our experienced, appropriately trained, and affirming health and mental health providers address mental health and physical healthcare needs. We provide educational, clinical, vocational, and medical services to all students.
Competency/Vocational opportunities include:
Music lessons          Art lessons                   Animal care
Volunteering            Camp counselor          Sports seagues
Yoga                        Horseback riding         Martial arts

Hear what students, staff and parents have to say about Glenhaven Academy.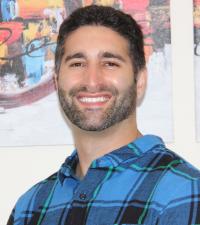 Aaron has worked at JRI for 14 years.  He has been a Residential Counselor, Shift Supervisor Clinician Administrator and now Director.  He realized a long time ago that this was the only job for him.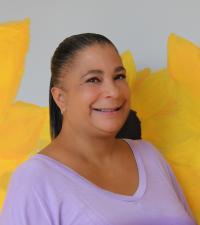 Assistant Education Director
Adriane is very artistic and creative.  She will do anything to help a student learn and feel cared for.  She consistently goes above and beyond and is always student focused.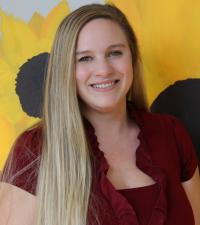 Cori is a hands-on, active leader.  She always puts students' needs first and leads by example.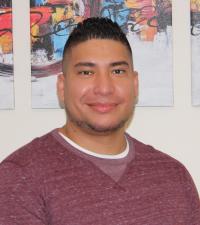 Roberto is truly a unique and exceptional employee.  He is dedicated, hard-working and makes every student feel cared for and appreciated.  He makes Glenhaven fun for our students.  He also has great relationships with the families of our students.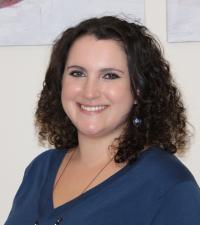 Rachel brings a creative approach to her work with our students and a deep sophistication in her clinical work.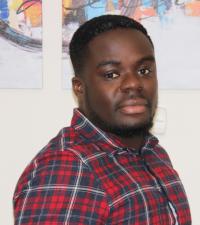 Clinical Residential Director
King is so passionate about his job that he joined two different departments.  King is a strong advocate for our students and a leader amongst our staff.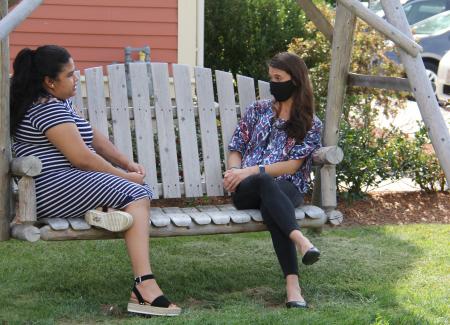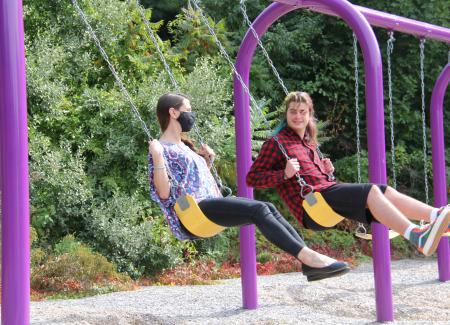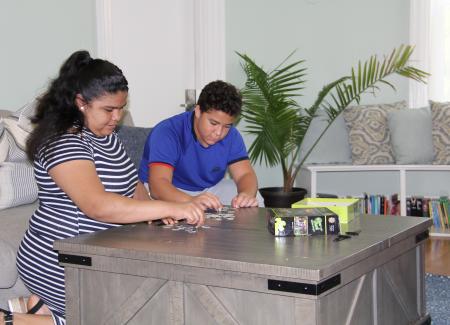 We specialize in working with students who have experienced significant challenges in life resulting in difficulties regulating their emotional and physiological responses. At Glenhaven Academy they have the opportunity to live in a safe and supportive community where they can develop their capacities for self-regulation to improve their relationships and maximize their strengths. Through this approach, we prepare our students to navigate the complexities of everyday life.
Our class size is limited to eight students and ensures personal interactions with teachers through group and differentiated learning curricula. Subsequently, teachers and staff are able to meet our students' individual needs while keeping pace with the home school's requirements. We strive to be as current as possible and in doing so employ most of our curriculum-based learning with the support of Chrome Books and Google apps.
Clinical Interventions are guided by the ARC treatment framework. A clinical treatment plan is designed for each student based on their individual strengths and needs, which is implemented in individual, group, and family therapy as well as in the milieu and classroom. Specific trauma- informed interventions include trauma-sensitive yoga, Neurofeedback, Trauma Drama, and SMART (Sensory Motor Arousal Regulation Treatment), which is an evidence-based practice.
Trauma Informed Treatment
Glenhaven Academy prides itself upon its trauma-informed milieu. Our milieu counselors have a thorough understanding of the role they play in the healing process and view every interaction as a learning experience and teachable moment for our students. We support our students in building safe and effective regulation strategies to manage the emotions that arise daily and that are often connected to their trauma histories. We use these moments as a form of parallel trauma processing to provide feedback to clinical staff on an individual's readiness to safely tolerate overwhelming emotions, which significantly connects to the course of individual therapy. Competency also plays a key role in our milieu and the overall treatment our students receive. Competency helps our students to realize they are not defined by the negative experiences they have had in life and can achieve immeasurable successes in their future.