Connecticut Group Homes serve youth and young adults with developmental disorders who have experienced disruptive life events. All clients living in JRI Connecticut Group Homes receive 24/7 supervision and therapeutic support to help them develop daily living skills and navigate their community. Clients attend school, work, or vocational programs outside of the home.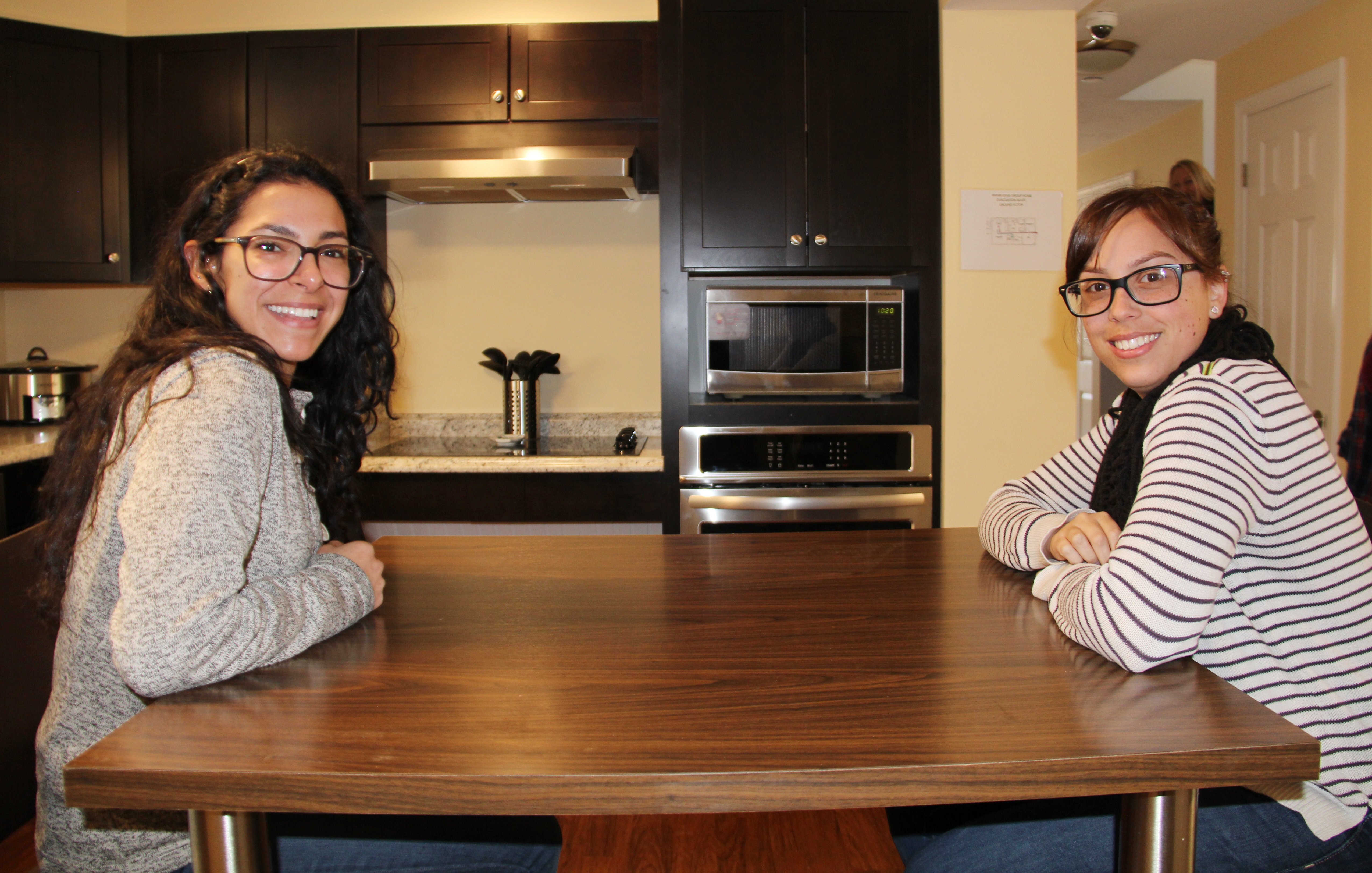 At a Glance
This service is for
Focus: We provide a warm and nurturing home environment where clients are empowered to build skills and competencies for more independent lives.
Age: 13-20 River's Edge; 14-21 Chesterfield
Gender: male, female, transgender, non-conforming
Capacity: 3 - 5 Clients per home
Let's Connect
75 Church Street
Thompson, CT 06277
Our staff are trained in the Attachment, Self-Regulation, and Competency (ARC) treatment framework. ARC is based on the idea that many of the problematic behaviors observed among traumatized youth are adaptions initially learned to manage the early traumatic environment. These early adaptations then impact the individual's ability to successfully negotiate relationships, regulate affect and physiology, and develop an integrated and positive sense of self. Positive development in each of these areas is fostered individually as well as cohesively in our group homes by the building of healthy relationships with staff and peers, the teaching of self-regulation skills, and engaging all clients in individual activities that they enjoy and take pride in. Because our youth often come to us with histories of disruptive attachments and multiple placements, they have missed the opportunity to build self-efficacy.
River's Edge Group Home is a therapeutic group home, located in Thompson, Connecticut, on the border of JRI's Susan Wayne Center of Excellence. The program serves adolescent girls ages 13 – 20, who often present with concurrent behavioral, mental health, and cognitive challenges. River's Edge offers residential, clinical and nursing services, in addition to case management and behavioral support, for girls with below average to moderately impaired cognitive abilities who may have experienced complex trauma. We strive to prepare our girls for permanency in less restrictive, community-based settings with families or other community supports.
Recreation and Leisure
River's Edge residents have an opportunity to engage in a variety of leisure, sports, and recreational activities. The girls spend significant time in the community building job and life skills, as well as practicing social skills. Staff members utilize a competency-based model to identify areas for development of self-identity, and provide each girl with an individualized competency plan. River's Edge youth also have the opportunity to use the neighboring gym and ropes course, as well as  the animal care area.
The Chesterfield Group Home is located on two acres in Oakdale, Conn., and serves young men who are involved with the Connecticut DCF.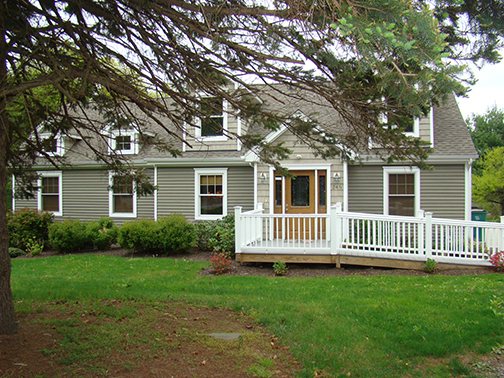 We offer:
Clean and comfortable living environments that reflect that deep respect we have for our youth while emphasizing personal stewardship.
A highly trained staff to provide therapeutic supports and interventions, primarily based on the Attachment, Self-Regulation and Competency (ARC) model. Staff have access to clinical consultation as well as training on evidence-based practices.
Life-skills education that is embedded within the reality of community living but made explicit and meaningful through both the structures and routines of the home and strict but warm approach of our caring staff. Our life-skills instruction focuses on human rights, money management and budgeting, cooking and meal preparation, and personal hygiene.
Guidance in accessing opportunity in the community through outings, activities, volunteer work, and employment services. Collaboration between staff and community partners to ensure consistency in care and opportunity.
An emphasis on youth participation in all aspects of our services, especially in creating goals and plans for treatment in order to ensure he/she is moving towards meeting individual goals while beginning to take ownership for his/her life.