STRIVE Boston is a Workforce Readiness program that envisions a world where everyone has the opportunity to achieve economic self-sufficiency, dignity, and a promising future. STRIVE Boston helps chronically unemployed men and women realize their potential to find and keep jobs that promise sustainable livelihoods and personal growth. Please note that the bulk of our services are now being offered virtually. For more detail, please click on the STRIVE COVID 19 update.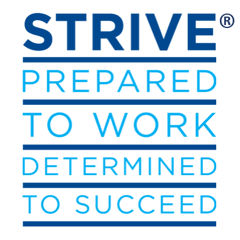 At a Glance
This service is for
Focus: STRIVE Boston helps chronically unemployed men and women realize their potential to find and keep jobs that promise sustainable livelihoods and personal growth.
STRIVE START program- Adult program 25 plus
STRIVE Future Leaders program- Youth ages 18-24
Gender: male, female, transgender, non-conforming
Let's Connect
Executive Director of STRIVE Boston / Vice President of Community Engagement
651 Washington Street
Dorchester, MA 02124
The START program (adult) is a five-week, full-time workshop that simulates the rigors of a full-time job followed by an employer week where employers offer.  Topics covered include defining professional development, attitudes, perceptions and stereotypes, writing resumes and thank-you notes, interviewing techniques, how to search for employment, coping with rejection, professional dress, and financial literacy. Other curriculum components include vocabulary work, writing assignments, computer training, participation in mock interviews as well as GED/Hi-SET coursework offered in collaboration with our community partner X-Cel, Inc. We have employer partners in three pathways: Customer Service, Social Services and Healthcare. This service includes case management, job placement and follow up services.
STRIVE Future Leaders program (Youth)starts with our Future Leaders Workshop, a two-week training in which participants learn soft skills, participate in goal-setting and mentoring sessions, and benefit from an online platform administered by Penn Foster that enables youth to get industry recognized certifications.in three areas Retail, Construction and Culinary art. Participants may further enroll in our Youth Leadership program which pairs youth with members of the local community who have similar backgrounds as them and have succeeded in changing their lives which allows them to see the results of working towards goals and helps them envision a different future. These services include case management services, family and educational support, career exploration, job readiness and life skills workshops, job placement, service learning activities, legal support services, and 12 months of post-program follow-up services.
Learn more about the STRIVE Future Leaders and STRIVE Start program. Hear directly from the staff and clients on how the program works.
Executive Director of STRIVE / Vice President of Community Engagement at JRI
Ed was named Vice President for Community Engagement at Justice Resource Institute (JRI) in May 2014. He builds community relationships that allow JRI to bring its trauma informed programming to neighborhoods affected by violence. Edward M. Powell brings over 20 years of experience in the private and not-for-profit sectors in a career spent working to improve the lives of young people through violence prevention, education and employment. Recently Ed was the Executive Director of StreetSafe Boston a nationally acclaimed youth violence intervention initiative of the Boston Foundation. Prior to StreetSafe, Ed was at the Boston Private Industry Council, where he served as deputy director. Prior to his appointment as deputy director of the PIC, Powell's tenure at the PIC included almost a decade as the director of school-to-career programs.  Ed holds a Master's Degree in Public Administration from Suffolk University's Sawyer School of Business.  Ed is also a graduate of Delaware State University with a B.S. in Marketing. He is a 2013 Alumnus of The Partnership Inc. Next Generation Executive program as well as a 2007 Alumnus of Boston University School of Management Institute of Non profit Management and Leadership program.​  In 2017, Ed was appointed as Executive Director of JRI's STRIVE Boston program.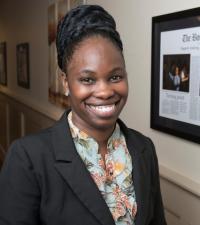 Aisha Barnes-Wilson began her career in human services in 2008. She joined STRIVE in 2014 as Case Manager for STRIVE Future Leaders, a national initiative funded by the US Department of Labor (USDOL) to assist youth offenders in successful re-entry and success in education and careers. In this role, she helps at-risk and court-involved youth by linking them to supportive services including transportation, housing, mental health services, mentoring, child care, internships and full-time employment. Aisha is dedicated to serving young people whose lives mirror the life she once lived. In May 2017 Aisha will attend Springfield College to attain her Bachelor's degree in Human Services.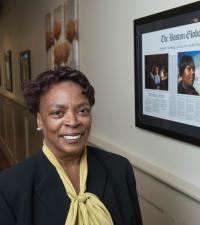 Kathy Traylor joined STRIVE Boston as an Office Manager in January 2015.  Prior to STRIVE, Ms. Traylor held the position of Administrative Coordinator for StreetSafe Boston, an initiative of The Boston Foundation that focused on violence intervention in the Boston communities from April 2011 to December 2014. 
Ms. Traylor came to the non-profit sector after working as a Trust Administrator from 1991 through 2010 at Fiduciary Trust Company, Cambridge Trust Company and the law firm of Choate, Hall & Stewart.  She earned her Trust Certification from The New England School of Banking at Williams College in June 1991.  
Ms. Traylor serves as a Case Manager for the STRIVE Future Leaders Program, a program for justice involved youth offering access to occupational skills, pre-apprenticeships and apprenticeship opportunities.
Ms. Traylor is a resident of Roxbury, MA.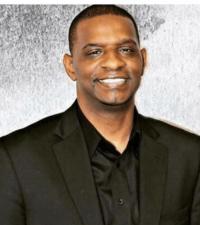 Taron Tibbs graduated from Suffolk University Sawyer Business School in 2016. Taron was hired at STRIVE Boston as a Microsoft Office Specialist Trainer in 2012 and in 2018 got promoted by JRI to Senior Trainer for the STRIVE START Program in Boston. "He enjoys helping people in his community and making a difference."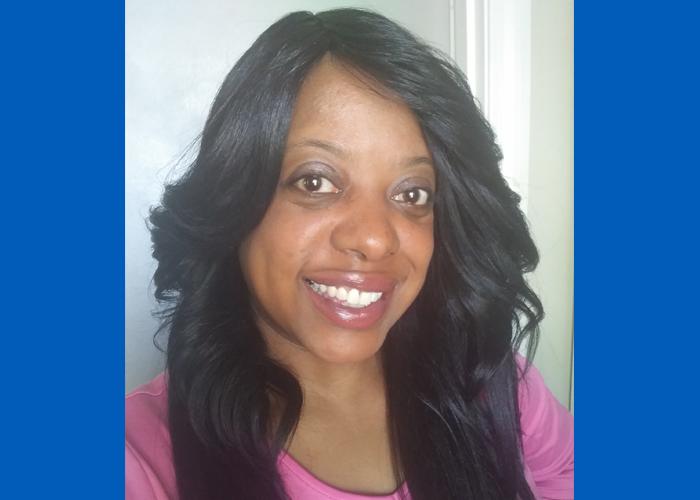 In 2019, I lost my job in the insurance industry. I knew about STRIVE Boston and decided to check it out. The day that I walked into their location happened to be the first day of orientation for the START program so I decided to enroll. I didn't realize how valuable the program would be. On the last week of the program, employers visited STRIVE and we had the chance to talk with them about career opportunities. I submitted my resume for a Residential Counselor position at Pelham Academy, which is a school of JRI. I was hired for an Assistant Supervisor position and was recently promoted to Supervisor at PATH! I always wanted to work in the human services field and I really enjoy working with the residents, staff, and administration at Pelham Academy.and PATH as we collectively help prepare them to go back out into the world.
Success Story - Meet Suleika
Suleika Soto was looking for a rewarding career with great benefits.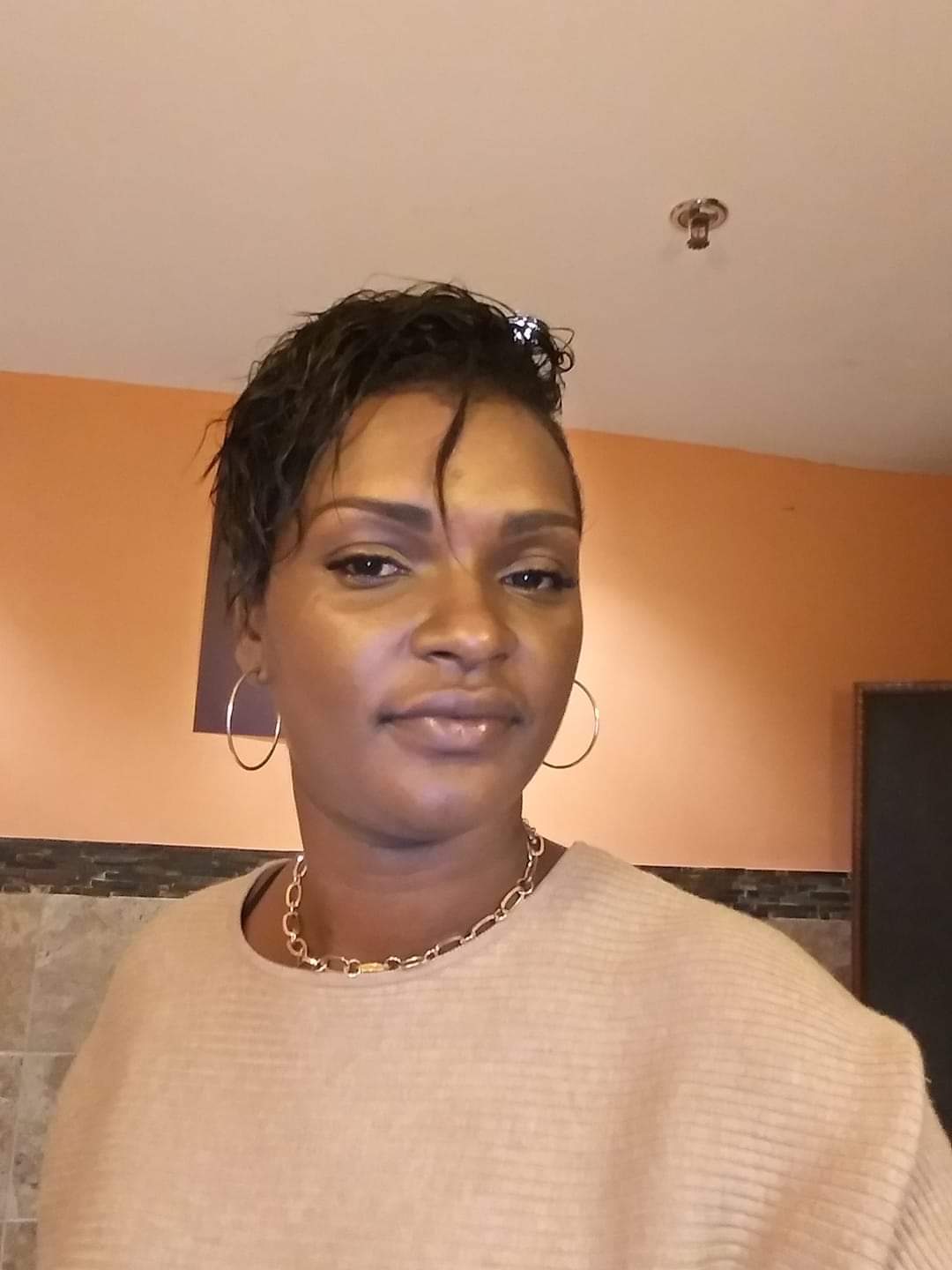 She learned about STRIVE Boston at the DTA office when applying for welfare benefits.  Through STRIVE, she went back to Bunker Hill Community College.  Suleika met people from all walks of life, who like her, wanted a change.  She learned to be self-sufficient and a problem solver.  After updating her resume and having a clear vision of the kind of company she was looking for, Suleika connected with Starbucks during the employer week phase of the STRIVE program.  She was hired as a Shift Manager within one week of graduating.  She has been employed by Starbucks for one year and is now training to move up to the Assistant Manager position.  Suleika wants people to know that no matter what your past situation looked like, you have the power to create your own success story!
Calendar Title
STRIVE START Class Schedule