STRIVE Boston envisions a world where everyone has the opportunity to achieve economic self-sufficiency, dignity, and a promising future. STRIVE Boston helps chronically unemployed men and women realize their potential to find and keep jobs that promise sustainable livelihoods and personal growth.
STRIVE Future Leaders program at STRIVE Boston provides wrap around services to court-involved youth by focusing on the development of life skills necessary for young adults to become self-sufficient adults. These services include case management services, family and educational support, career exploration, job readiness and life skills workshops, job placement, service learning activities, opportunities to earn industry-recognized credentials, legal support services, and 12 months of post-program follow-up services.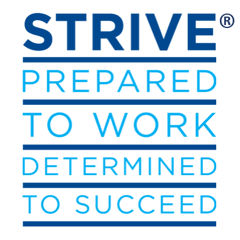 At a Glance
This service is for
Focus: To help individuals -- particularly those with multiple barriers to employment -- not only find jobs, but also be successful and achieve a lifetime of employability.
Age: STRIVE BOSTON 18+ & STRIVE Future Leaders 18-24
Gender: male, female, transgender, non-conforming
Capacity: 55
Let's Connect
Vice President of Community Engagement
651 Washington Street
Dorchester, MA 02124
STRIVE envisions a world where everyone has the opportunity to achieve economic self-sufficiency, dignity, and a promising future for themselves and their families. The STRIVE employment model is rooted in the belief that every individual has the power to change and often simply needs the tools and supports to do so. We ensure that every client is not only ready to find a job, but also to keep it. We do this through the following five components:
1. Attitudinal and Job Readiness (an intensive five-week CORE "soft skills" training on workplace readiness, responsibility and professionalism), 2. Skills Training (CORE graduates choose from among five vocational pathways), 3. Support Services (intensive case management helps participants address obstacles to development and success), 4. Job Placement (Placement Specialists foster employer relationships, and help graduates secure positions that match skills and interests) and 5. Follow-up (Graduates receive two years of retention services and formal follow-up, but are always welcome to return to STRIVE).
STRIVE serves adults 18+ who come from the most under-served communities, those who have been disconnected from the workforce – whether through layoffs or incarceration, military service, or personal troubles. We serve individuals with significant barriers to employment, but who want to work.
CORE Attitudinal and Job Readiness Training: STRIVE's signature program is our CORE workshop, an intensive five-week "soft skills" training in workplace readiness, responsibility, and professionalism.
Occupational Skills Training: Graduates of CORE training progress to vocational training in one of several career pathways aligned with local labor market demand and employer needs. Training results in the acquisition of one or more industry-recognized credentials.
Case Management: Beginning in CORE training, all STRIVE participants receive intensive case management to address obstacles that stand in the way of each client's development and success.
Job Placement: STRIVE's Job Placement Specialist forges relationships with employers and assists our graduates in securing jobs that match well with their skills and interests.
Job Retention, Advancement & Ongoing Follow-up: STRIVE graduates receive formal follow-up and retention services for two years following graduation. However, our commitment to our clients lasts a lifetime. Many STRIVE alumni return for second and third placements as they pursue higher wages and career advancement.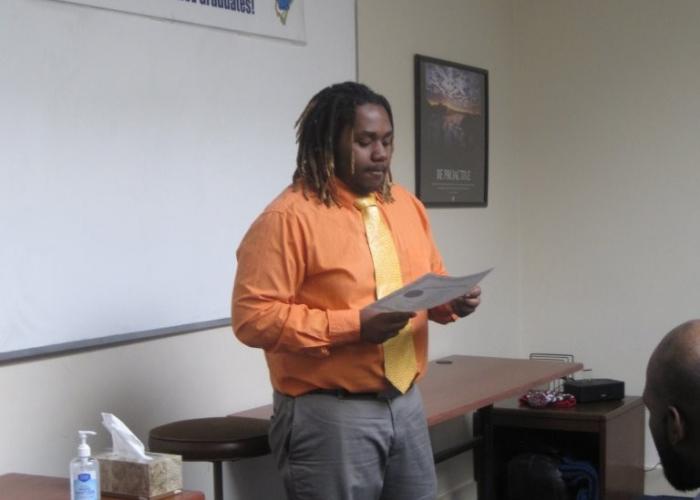 When STRIVE candidates first come to the program...we're all looking for help. You guys help us not only with our professional problems, but sometimes problems at home or at school. STRIVE's stucture forces us to look within ourselves and fight the battles no one can see. As a result, we come out a different, better form of ourselves...