STRIVE Boston is a Workforce Readiness and Development program that provides job training, coaching, and employment services. We envision a world where everyone has the opportunity to achieve economic self-sufficiency, dignity, and a promising future. STRIVE Boston helps people with barriers to employment realize their potential to find and keep jobs that promise sustainable livelihoods and personal growth. Please note that the majority of our services are now being offered virtually. STRIVE services are free of charge. In-person services are provided by appointment at our JRI Health office, which is located at 555 Amory Street, Suite 2 in Jamaica Plain.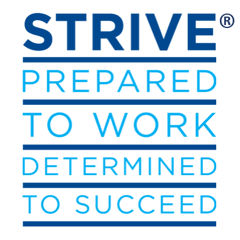 At a Glance
This service is for
Focus: STRIVE Boston helps people with barriers to employment realize their potential to find and keep jobs that promise sustainable livelihoods and personal growth.
Who would benefit from STRIVE? Young adults just starting out in the job market, people coming out of incarceration, people looking to change careers or come back into the job market after raising children.
STRIVE welcomes people of all genders and identifications.
Let's Connect
Executive Director of STRIVE Boston / Vice President of Community Engagement
STRIVE START Program
The START program (serving adults and young adults 18+) is a five-week virtual training program where participants meet in a small online class for 1.5 hours each day. Topics include professional development, attitudes, perceptions and stereotypes, writing resumes and thank-you notes, interviewing techniques, how to search for employment, coping with rejection, professional dress, and financial literacy. Other curriculum components include vocabulary work, writing assignments, participation in mock interviews as well as GED/Hi-SET coursework offered in collaboration with our community partner X-Cel Education.
After completing the online course, graduates enter into Jobs Club and work with an employment specialist on job search until employment is secured. STRIVE has employer partners in several pathways including Healthcare, Human Services, and Customer Service. Support services includes case management, job placement and follow up services. Participants have the opportunity to earn up to $500 in stipends and incentives for participating in the STRIVE START program.
Enrollment is ongoing.  
2023 cycle dates:
START Cycle 1 January 16 – February 17
START Cycle 2 March 6 – April 7
START Cycle 3 April 24 – May 26
START Cycle 4 June 12 – July 14
START Cycle 5 July 31 – September 1
START Cycle 6 September 18 – October 20
START Cycle 7 November 6 – December 8
Rapid Reentry Program
People coming out of incarceration often need to find work quickly and face additional challenges. Our Reentry Program includes an accelerated job readiness course and connections to area employers with CORI friendly jobs. For more information please contact: Hewitt Joyner at hjoyner@jri.org or (774) 994-7283.
 
Central Sterile Processing Technician Training Program
Central Sterile Processing is the step-by-step practice of decontaminating medical devices, tools and instruments used in a healthcare setting. Technicians are in high demand at local hospitals and starting pay is between $18-22 per/hour. The program is 12 weeks long and participants must be fluent/strong in English, able to pass a CORI, background check and drug screening, and have a high school diploma or equivalency. Click here for more information.
 
Alumni Services
All STRIVE participants who have completed their program have access to weekly Jobs Club meetings and career coaching. Jobs Club meetings are via zoom every Thursday and alumni are welcome to attend each week until employment is secured or to come back in the future if they wish to change positions or gain additional training or certifications.  Please contact Evelyn Velasquez at evelasquez@jri.org or (617) 659-1068.
Learn more about the STRIVE Future Leaders and STRIVE Start program. Hear directly from the staff and clients on how the program works.
Executive Director of STRIVE / Vice President of Community Engagement at JRI
Ed was named Vice President for Community Engagement at Justice Resource Institute (JRI) in May 2014. He builds community relationships that allow JRI to bring its trauma informed programming to neighborhoods affected by violence. Edward M. Powell brings over 20 years of experience in the private and not-for-profit sectors in a career spent working to improve the lives of young people through violence prevention, education and employment. Recently Ed was the Executive Director of StreetSafe Boston a nationally acclaimed youth violence intervention initiative of the Boston Foundation. Prior to StreetSafe, Ed was at the Boston Private Industry Council, where he served as deputy director. Prior to his appointment as deputy director of the PIC, Powell's tenure at the PIC included almost a decade as the director of school-to-career programs.  Ed holds a Master's Degree in Public Administration from Suffolk University's Sawyer School of Business.  Ed is also a graduate of Delaware State University with a B.S. in Marketing. He is a 2013 Alumnus of The Partnership Inc. Next Generation Executive program as well as a 2007 Alumnus of Boston University School of Management Institute of Non profit Management and Leadership program.​  In 2017, Ed was appointed as Executive Director of JRI's STRIVE Boston program.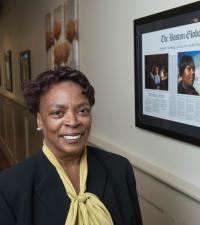 Kathy Traylor joined STRIVE Boston as an Office Manager in January 2015 and is currently Program Administrator with oversight of data management.  Prior to STRIVE, Ms. Traylor held the position of Administrative Coordinator for StreetSafe Boston, an initiative of The Boston Foundation that focused on violence intervention in the Boston communities from April 2011 to December 2014. 
Ms. Traylor came to the non-profit sector after working as a Trust Administrator from 1991 through 2010 at Fiduciary Trust Company, Cambridge Trust Company and the law firm of Choate, Hall & Stewart.  She earned her Trust Certification from The New England School of Banking at Williams College in June 1991.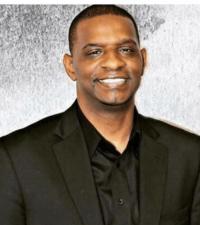 Taron Tibbs graduated from Suffolk University Sawyer Business School in 2016. Taron was hired at STRIVE Boston as a Microsoft Office Specialist Trainer in 2012 and in 2018 got promoted by JRI to Senior Trainer for the STRIVE START Program in Boston.  He is currently the Program Manager and oversees all of STRIVE's programming. "He enjoys helping people in his community and making a difference."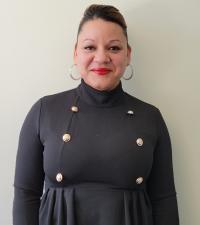 Evelyn Velasquez is a Case Manager/Employment Specialist; more importantly, she is a STRIVE START graduate. She has been with STRIVE for over a year and is passionate about seeing our clients succeed and keeping our programs running. She believes in our mission and creating a space where people can be vulnerable in order to grow. Her own success has brought her to be a part of the same team that was always available and reached out to her when they saw an opportunity that she would flourish in. We are thrilled that she is now a part of the STRIVE Team.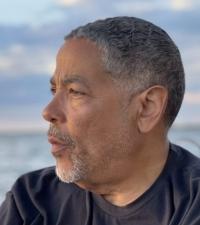 Re-Entry Facilitator/Case Manager
Hewitt Joyner has worked as a 1990's Streetworker, Streetworker Program Manager, A COO for the Aquarius Project, the Director-New Bedford Shannon/SSYI and Facilitator/Case Manager for STRIVE Boston. Hewitt Joyner created the Three C's which an impulsivity reduction training, focusing on changing impulsive thinkers to critical thinkers. The 3 C's was executed and evaluated in San Jose, Hayward, Gilroy and in Oakland California as well as New Bedford, Mass. It stems from two of Boston's juvenile operations from the 90's, the Street worker Program & Operation Cease-Fire initiative. Cease Fire was a program that literally halted the juvenile gun homicide rate in Boston for two and half years. In 2008, this program was considered a Best Practices Program by the Department of Justice.
Since inception, the Three C's has been successfully trained proven risk youth/adults on critical thinking and positive life skill habits to youth/adults ranging from elementary school age to incarcerated gang members.
STRIVE Boston has a collaboration with the South Bay House of Corrections to provide rapid reentry/professional development trainings. Hewitt Joyner is the facilitator/case manager and has incorporated the 3 C's into the trainings.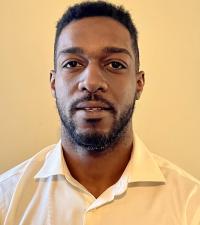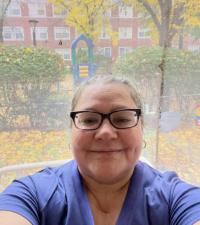 Wanda Velez-Jusino is a Central Sterile Processing Case Manager and also a STRIVE Boston graduate. She believes in helping people become all that they can be.  Also, by being a part of the team, she gets to share in the growth of people while she grows in her field. "I am looking forward to a long and rewarding career with STRIVE Boston and JRI."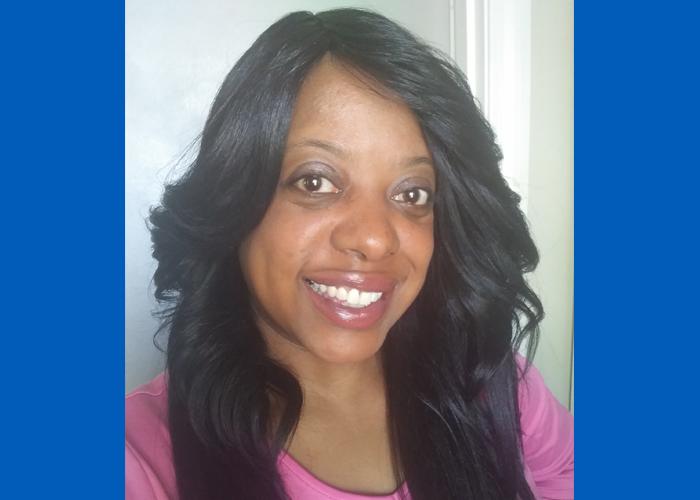 In 2019, I lost my job in the insurance industry. I knew about STRIVE Boston and decided to check it out. The day that I walked into their location happened to be the first day of orientation for the START program so I decided to enroll. I didn't realize how valuable the program would be. On the last week of the program, employers visited STRIVE and we had the chance to talk with them about career opportunities. I submitted my resume for a Residential Counselor position at Pelham Academy, which is a school of JRI. I was hired for an Assistant Supervisor position and was recently promoted to Supervisor at PATH! I always wanted to work in the human services field and I really enjoy working with the residents, staff, and administration at Pelham Academy and PATH as we collectively help prepare them to go back out into the world.