Located in Braintree, Mass., Granite Academy is a dynamic day school for middle and high school-aged students who have social/emotional challenges that complicate their learning. Fully approved by the DESE, Granite is recognized for providing flexible, individualized programming and being completely dedicated to meeting the needs of its students, families, and the public school systems.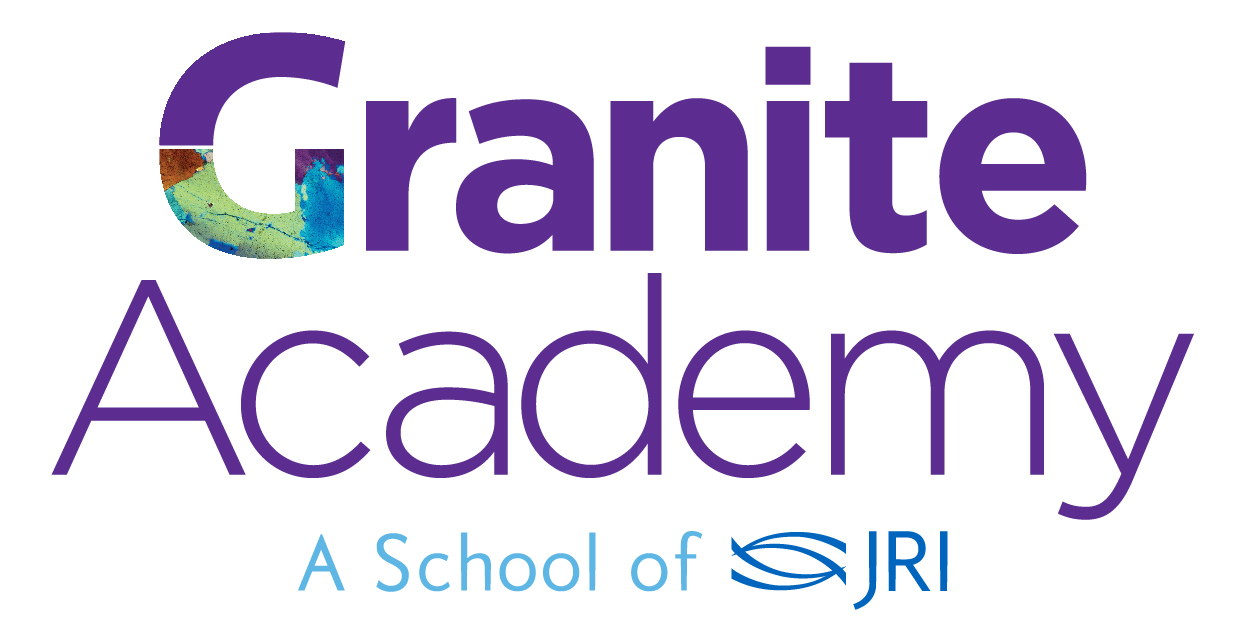 At a Glance
This service is for
Middle School and High School aged students
Students who could benefit from a smaller classroom learning environment
Students who have emotional or social issues that can interfere with academic progress
Students with complex learning profiles or learning disabilities that are not effectively addressed in a public school setting
All Gender and Sexuality
Let's Connect
6 Columbian Street
Braintree, MA 02184

PHONE: (781) 380-3945 ext. 220
Intake Admission Coordinator
6 Columbian Street
Braintree, MA 02184

School Description and Services

STUDENTS: When a student enters Granite Academy the first focus is learning their areas of strengths. Those strengths are then used to support areas of need. We believe that all students have skills and abilities that deserve to be fostered. Students are capable learners who may have specific learning disabilities that are supported through Granite Academy's multidisciplinary approach. The Granite Academy community celebrates the diverse identities of our student population as an integral part of the student's daily experience.
APPROACH: Granite Academy's team approaches each student through a trauma informed and strength base lens. Programming is developed on an individual basis from this perspective. Granite's school culture is one that engages students with respect, honesty, and openness. The team works with students individually and in small groups to support their full engagement in academic, vocational, social, and recreational activities that promote skill development, emotional well-being, and movement towards graduation. Granite works collaboratively with students, their families, collaterals, and the sending districts.
ACADEMICS: The school's team of licensed content and special education teachers provides a rich curriculum for students, which is aligned with the Common Core. Student learning is supported by the school's state-of-the-art technology center, where Chromebooks are available. The school offers a variety of electives, including vocational programming, and supports dual enrollment for interested students in local sending districts and in community colleges. The educational team specializes in individualizing instruction to meet the needs of each student.
CLINICAL: The school's team of master's-level clinicians provides ongoing, individualized support for students through regular individual and group meetings, family outreach, and collaboration with collateral contacts. Student goals are individualized and developed with the student, family, and team to support each student in developing skills to reach their goals. Students have access to full-time nursing and sensory integration support.
TRANSITION PROGRAMMING: The school has a full-time Transition Coordinator who oversees each student's individualized transition planning needs. The school uses Skills4Living®, a multi-disciplinary program focused on developing life skills, post-secondary education preparation, and community awareness. Programming also includes on-campus vocational opportunities,courses focused on building independent living skills, college and career visits and fairs as well as internship and work study opportunities.

Granite Academy School Director Keeps Students Engaged
During the spring of 2020, while students were learning remotely due to the pandemic, Amy Barber found creative ways to keep students engaged. Each day she sent the students a unique video with morning announcements.
Granite Academy, a 501(c)(3) Massachusetts corporation, was founded in 1981. We moved to our Braintree Campus in 1990. We hold full approval from the Massachusetts Department of Elementary and Secondary Education as a Chapter 766-approved special needs school.

We serve middle and high school-aged students in grades 5 -12 who are referred to us from over 30 local school districts. Our students have mental health issues that complicate their learning. In addition to engaging in the Granite Academy clinical services, many of our students receive community-based mental health care, privately or through the Massachusetts Department of Mental Health.
With an enrollment of 45 students, Granite Academy staff is able to remain intensively focused on the needs of each student. The individualized approach encompasses a cooperative effort of teachers, counselors, ancillary staff, and specialists.
Our services include a fully graded and approved academic curriculum, MCAS preparation, vocation and college preparation, and individual counseling. Successfully completion of the academic program leads to a diploma issued by the student's home school system.
A range of group counseling modules is designed to address the many risks that challenge our students, including the risks posed by their disabilities and emotional fragility. Additional school services include health and wellness education, physical education, expressive arts, parent support, and extracurricular activities.
Preparing our students for functional independence is a central focus of our work. We engage students in a Skills4Living® curriculum that builds the skills students need to transition to independent living or college life. Skills4Living® is woven into all of our services and is adapted for age, disability, and independence readiness.
Recognized for our flexibility and complete dedication to meeting the needs of our students and the public school systems that support us, Granite Academy confidently enters its fourth decade of proud service to the educational and therapeutic needs of our students.
Granite Academy accepts students of all gender identities ages 11-21. Students referred to us generally are experiencing emotional and psychiatric issues that complicate schooling, social interactions and family life.

Our students are capable learners, yet many have diagnosed learning disabilities and receive specialized therapies, such as speech therapy and occupational therapy, provided by their public schools.
Many of our students have diagnosed mood disorders, anxiety, and other psychiatric diagnoses that require psychiatric care and the prescription of psychiatric medications that are partially managed by our nurse.
Other issues that challenge many Granite Academy students are attention deficit disorder, attendance problems, difficulty participating in school activities, executive functioning deficits, self-regulation problems, low self-confidence, social skills weaknesses, and age-appropriate independent living skills.
MCAS prep – Individualized support to strengthen content knowledge and test-taking skills has contributed to a higher MCAS rate.

Implementation of the Individual Education Program (IEP)

Mid-quarter reviews - Each student receives a mid-quarter review, which identifies progress and areas needing attention to meet requirements for a passing grade. Provided to parents.

STEAM - (Science Technology Engineering Art and Mathematics) - To enhance curriculum & expose students to 21st century skills, this class features a hands-on approach to engineering and technology. Students have the opportunity to work with electronic systems, computer programming, & design robotics, increasing understanding of the world around them. Students will embark in a yearlong project to build an underwater robotic craft called a SeaPerch. Working in teams, students will design and construct a SeaPerch. This activity encompasses all STEAM principles and will motivate students to be active participants in their education. Information about the SeaPerch can be found at www.seaperch.org

Executive functioning support - An extensive program helping all students strengthen the ability to plan, organize, and complete tasks.

Integrated technology support for learning - Granite Academy supports learning with access to a range of digital instructional resources. A computer lab, student laptops and iPads provide the hardware infrastructure from which learning resources are accessed. Teachers use our technology and digital learning resources to support instruction and the individual learning needs of students.

Summer Read - With a focus on the benefits of literacy and the joy of reading, Summer Read is a yearly activity where all staff and students engage in reading and discussing selected books.

Dual-enrollment opportunities - Granite Academy supports students able and inclined to dual-enroll in home school or college classes

Diploma competencies - To ensure that local district diploma requirements are met, coursework can be individualized and adapted. Granite Academy also works with local school districts to ensure that students are taking the courses that are required for graduation.

Credit recovery - For students who have not received passing credit for high school classes, we offer credit recovery options by partnering with a student and their family, as well as their home school district, to determine what credits need to be recovered and work to design curricula and coursework to provide students with an opportunity to complete the missed coursework for high school credit.

EPPs and Appeals Portfolios - For students experiencing difficulty meeting MCAS score thresholds, Granite Academy facilitates the development and implementation of Educational Proficiency Plans and the compilation and submission of Appeals Portfolios.
Granite Academy's clinical team focuses on the individual student and his/her/their unique needs. All clinicians start from a place of believing that our students  have a desire to be successful and have the ability to make progress. Granite's team of master's-level clinicians provides ongoing, individualized support for students through regularly scheduled individual and group sessions, in-the-moment therapeutic processing, family outreach, and collaboration with collateral contacts.
Treatment at Granite Academy is trauma informed and strength-based and is based on ARC theory. The ARC model of treatment focuses on three critical areas; attachment, regulation and competency.  "A", attachment, our students frequently have difficulty with their ability to form and maintain healthy relationships with others. "R", regulation, the ability to regulate your emotional state is critical in being successful in all areas of your life. "C", competency, we highlight and nurture individual student competencies leading to higher self-esteem, increased self-efficacy and overall greater life satisfaction.  In addition, the concepts and interventions developed as a part of Michelle Garcia Winner's social thinking philosophy inform all aspects of our students' days. Social Thinking theory conceptualizes weak social skills as a skills deficit with a focus on teaching skills to improve social functioning across various settings.   In addition, Granite Academy's approach to clinical services includes other treatment modalities such as CBT, DBT and person-centered treatment to form an eclectic approach to working with each student.  Clinicians develop treatment plans with a focus on each student's specific needs given their history, current functioning, future goals and the built in sources of support in their lives.
Read More about Clinical Services at Granite Academy

Clinical services at Granite Academy target student strengths and interests to increase their involvement in their treatment with a belief that progress and success can be achieved. There are a number of ways that clinicians support students as they build their academic, social and emotional skills. 




Individual Counseling

Students have regularly scheduled individual sessions with their clinician. In addition clinicians are available on an as needed basis to support the generalization of skills/techniques learned in session to in-the-moment situations. The scheduling of clinicians as back-ups within the classroom further supports the focus on generalization of skills that are explored within sessions. Clinicians also work with students and their families to develop meaningful short-term and long-term goals that match the student's current academic, social and emotional needs.




Group Counseling

Group therapy is offered on a weekly basis to all students. Numerous types of groups are offered so that each student's interests and needs can be addressed. The format of groups vary according to student interest to ensure high levels of engagement. The specific groups offered at any one time change according to student interest and treatment needs. The follow is an example of some of the groups offered:

Personal Resource Education Group – A psychoeducational group designed to support students as they explore topics such as self-advocacy, making healthy choices, developing emotional regulation tools and growing self-awareness within the context of working with others. There are a number of themed groups that cover this information in a less formal, more experiential format. Some of those groups are:

Self-Care - Focuses on identifying various aspects of self-care, exposing students to various self-care tools, practicing these tools to discover what works for each individual and then exploring ways for students to incorporate these self-care practices in their daily lives. 

Therapeutic Sketching - Develops student's awareness of their emotional state, their ability to name their feelings and then use this activity as a coping tool to ring about emotional regulation. In addition students are encouraged to think about the benefits of having a leisure activity that they enjoy, they find regulating and is an easily accessible part of their everyday life.

Mindful Crafting - This group uses the activity of creating a variety of crafts as a vehicle to support students in recognizing their level of emotional regulation and using a hobby as a tool for regulating their energy level and emotional state. Students are encouraged to express their individuality in each of the crafting projects. Students are also encouraged to reflect on which activities they enjoyed and which were not as relaxing for them. They are challenged to think about what characteristics of a hobby make it relaxing and regulating for them.  In addition, particular attention is paid to the development of numerous social skills including taking turns and giving / receiving compliments.

Pragmatic Language Group – Based on Michelle Garcia Winner's Social Thinking theory. The group is designed to support the strengthening of a student's social skills, including non-verbal and verbal communication, perspective taking and conversation skills. Similar to Personal Resource Education groups there are a number of themed groups that cover this information in a less formal, more experiential format. Some of those groups are:

Social Games - During this group students are able to practice their social interaction skills during an informal, natural activity. Students participate in games that encourage turn-taking, sportsmanship and leadership skills. Participants also focus on being able to read and act upon the non-verbal communication of their peers as well as recognize the non-verbal cues they are sending to others during game play.

Creative Mode - During this group students practice verbal and non verbal social communication as well as perspective taking skills as they utilize hands on skills as well as their personal interests to create a 3D map of a video game, movie or TV show world that they would like to recreate. Specifically referencing the Minecraft video game increases interest and excitement among students. Their creations promote collaboration of shared ideas among peers. Students use a plethora of art mediums and materials to create a multimedia piece of work they will be able to display at the end of the trimester. 

SAGA (Sexuality and Gender Alliance) – Designed to support students as they explore topics such as self-advocacy, making healthy choices, and growing self-awareness through the lens of the LGBTQ+ community. 

Service Coordination

Granite Academy clinicians maintain contact, share information and develop meaningful goals for all students through ongoing contact and collaboration with all community based treatment providers. Clinicians are happy to participate in team meetings/progress meetings that are arranged by community based treatment providers. Granite Academy clinicians are a meaningful part of the students' treatment team, ensuring consistency in goals and treatment techniques between home and school. 

Sensory Integration Support

Granite Academy provides students with sensory integration support as a part of the daily norm within our community. For some, the many experiences felt through the senses -- touch, smell, hearing, taste, sight, proprioception and vestibular -- can become overwhelming and/or difficult to fully process effectively. We develop sensory tools to be included in treatment plans to either decrease or increase arousal levels, depending on individual needs. These plans are then implemented throughout the learning environment to provide support as students strive for success. Sensory tools are available for in-class use, use in the therapeutic milieu, in the sensory room or in either of Granite Academy's two libraries. Students take an active role in developing their sensory plan in conjunction with parents/guardians and community based treatment providers. Students are encouraged to use many of these sensory tools at home and in the community as well as at school. 

Therapeutic Animals

Granite Academy is the home to a number of animals that are able to provide emotional regulation and support. Our fish, hermit crabs, rabbit, goats and sheep can all be a part of a student's treatment plan in a number of ways. Animals can be used as a coping tool at times of dysregulation. The animals are used as an individualized  incentive. The animals can also be used as a source of competency. Interested students are a part of animal care through the animal care enrichment class as well as through having a specialized job in relation to caring for the animals. 

Equine Therapy

Granite Academy is so proud to be able to provide Equine therapy to a group of our students each trimester. Equine facilitated therapy includes various equine related activities intended to enhance the therapeutic process through engaging in the horse-human relationship. Horses naturally mirror humans' energy, seek relationships, and provide in the moment responses to feedback through which participants can learn about themselves. Engaging in this dynamic allows participants to progress towards their therapeutic goals, which may include emotion identification/regulation, interpersonal skills, executive functioning, self-identity development, competency development, and trauma integration. Equine related activities can be mounted (riding the horse), or unmounted (working with the horse from the ground, e.g. grooming, leading). Equine therapy is able to be offered due to a generous, recurring donation by a Granite Academy alumni.

Therapeutic Milieu

Our therapeutic milieu supports the health and strength of each student, which in turn contributes to a positive and supportive community. The therapeutic milieu is staffed throughout the day by a milieu coordinator who is able to support each student as they implement their individualized plans. Milieu coordinators work closely with clinicians to develop treatment plans that address the needs of each student when they do not feel that they can be successful in the classroom at that moment. The goal of the therapeutic milieu is to be a place where a student can become emotionally regulated and then return to the classroom as an active learner.

 

Individualized Goals
A multi-disciplinary program focused on developing life skills, post-secondary education preparation and community awareness – all to support the transition to independence and self-sufficiency
College and Career Fair – This annual event brings 2- and 4-year colleges, trade schools, youth building organizations, and employers together with students and their parents

College and post-secondary training school visits – Each year students visit colleges and trade schools to get first-hand information about program offerings and information about campus life

Life-skills curricula woven into Math, Social Studies, English Language Arts

Vocationally focused electives – Past electives have included job interview preparation and practice, resume writing, small engine repair, clerical skills, culinary arts, and maintenance skills.

Work-study opportunities – With the approval of the referring school district, Granite Academy supports work-study opportunities, coordinating with the work site and making sure that credit requirements are met

Risk identification and prevention groups

Social skills groups

Internships – Important work-based internships exposing students to real-world situations, with the support of Granite Academy teachers and counselors. Past internships have been sited at VCA South Shore Animal Hospital, New England Wildlife Center, and Franklin Park Zoo

On-Campus Vocational Opportunities – Granite Academy provides paid and unpaid vocational training opportunities, including Culinary and Building Wall.
Extra Curricular Services
CiderHouse Jam – A forum for student performances of music, poetry and literature
Granite Café – A student-run micro-business supporting engagement with the community and the development of life skills.
Annual Thanksgiving Meal – A tradition of bringing staff, students, and guests together for an important community expression of unity and thanks
Mid-year Recognition Awards – This highly anticipated awards ceremony recognizes individual achievement, effort, social-emotional growth, and citizenship.
Graduation Ceremony – A celebration of student achievement for all students and particularly those being awarded a diploma.
Museum and theater outings
Community Meetings: Monthly meetings attended by staff and students provide a forum for healthy, constructive dialogue, problem-solving, conflict resolution, and community member recognition.
Co-ed Basketball Team – The Gladiators hold after-school practices and play games with other schools like Granite Academy
Poetry Slam – An annual event fostering expression and creative outlet
Graduates Panel – Granite Academy graduates return each summer to talk about their transitions to college and work and share their experiences and advice on meeting the challenges.
Student Council – A great opportunity for students to develop leadership skills, to shape the Granite Academy community, and to strengthen peer relationships.
Student days – Days identified by students that support school spirit and peer interactions. Past days have included a Boston Strong Day, Patriots Day, Red Sox Day, Halloween costume day, and pajama day.
Campus Beautification Day – Students and staff pitch in to plant flowers in the Learning Park.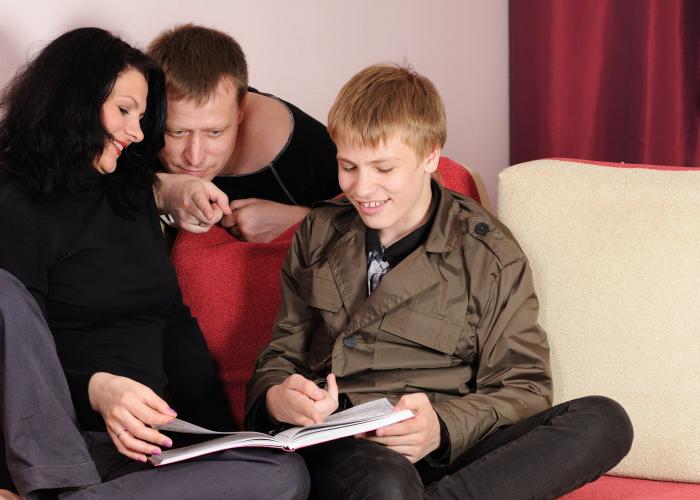 Our son was accepted from day one as he is. Granite Academy works to meet him where he is, not vice versa. To be accepted in this way is so helpful and enables him to feel less anxiety and more understood. He knows that on a good day or a bad day, there are supports in place to help him. To help him learn and continue his education while being recognized as a student who is an individual with mental health issues and learning issues. This is the starting point where he can begin to let his guard down and know everyone at Granite wants the best for him.

Natural lighting throughout the school for a healthier learning environment
Kitchen / Culinary training area
Individual counseling offices
Career and college resource room
Personal space and sensory areas
Learning Park and Building Wall

"Granite Academy isn't just a school, it's a place where you find yourself, where anything can be accomplished as long as you tried and pushed yourself through. There wasn't an option for failure, you picked yourself back up and continued to march on and succeed. The things I saw over there opened my eyes, people helping each other and supporting each other. The staff were always ready to not only educate you, but to help you achieve your goals and fix your problems." - Matthew P. (former student)