The Community Service Agencies are designed to facilitate access to and ensure coordination of care for youth with serious emotional disturbance (SED) who require or are already utilizing multiple services or are involved with multiple child-serving systems (e.g., child welfare, special education, juvenile justice, mental health) and their families. JRI is the Community Service Agency (CSA) for 4 areas: Cape Cod & the Islands, Lawrence CSA, Lynn CSA and the Dimock Area, which covers Jamaica Plain, Allston, Brighton, Roxbury, and Brookline.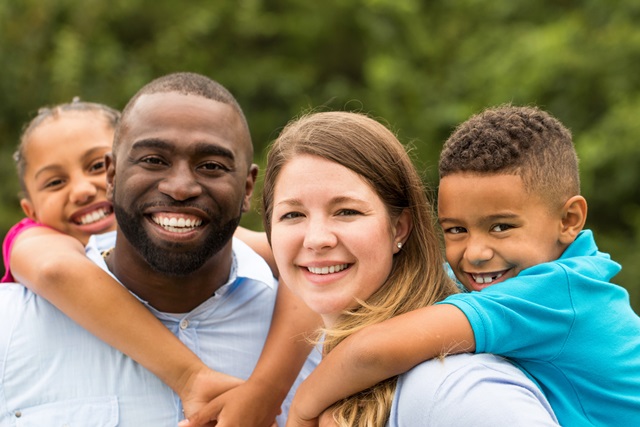 At a Glance
This service is for
Focus: Coordination of care for youth with social, emotional or behavioral challenges (sometimes referred to as "SED" serious emotional disturbance) and their families who are involved with multiple child-serving systems.
Age: Birth, through age 20
Gender: male, female, transgender, non-conforming
Capacity: Open
Let's Connect
Cape & Islands CSA
221 Willow Street, 2nd Floor
Yarmouth Port, MA 02675
Dimock CSA
3313 Washington Street Suite #3
Jamaica Plain, MA 02130-2691
Lawrence CSA
15 Union Street Suite 200
Lawrence, MA 01840
Lynn CSA
112 Market Street, 2nd Floor
Lynn, MA 01901
Community Service Agencies are dedicated to providing high-fidelity wraparound services for youth under the age of 21 who have been diagnosed with a serious emotional disturbance (SED). We strive to work collaboratively with the youth's team to provide an individualized care plan that is consistent with the principles of wraparound. Intensive Care coordinators are committed to keeping youth safely in the community with the assistance of their natural supports.
Wraparound is not a service but a process used to create, put in place, and monitor an individual plan that is created specifically to address the needs of a youth, and builds upon the strengths of the youth, family, team, and community. Wraparound puts the family at the center of the planning process and builds a team around the family's vision for their child's future.
For more information, Click here for the Wraparound Process Users Guide: A handbook for families.
Cape & Islands: 221 Willow Street, 2nd Floor, Yarmouth Port, MA 02675
Dimock: 3313 Washington Street, 2nd floor, Jamaica Plain, MA 02130
Lawrence: 15 Union Street Suite 200, Lawrence, MA  01840
Lynn: 112 Market Street, 2nd Floor, Lynn, MA 01901
Community Service Agency services are available for MassHealth youth with serious emotional disturbance (SED), under the age of 21, and enrolled in MassHealth Standard or CommonHealth who meet the medical necessity criteria for this service. To make a referral to the CSA, please reach out to the Program Director from the area you wish to refer to:
Cape & Islands: Megan Kenney (508) 771-3156
Dimock: Fran Gannon (617) 522-0650
Lawrence: Darleni Vlaun, LHMC  (978) 651-2559
Lynn: Kyra Drescher, LICSW  (781) 593-7676
What is a Behavioral Health Home?
Each JRI Community Service Agency (CSA) is accredited as a Behavioral Health Home, a model of care focused on integration of primary care, behavioral health and social services for children with mental health conditions. The goal is to integrate the client's medical, behavioral health and community based social services to ensure that each member's complex needs are being met in a coordinated away. This model of care is meant to supplement current practice and is not a distinctly separate service.
Our guiding values:
Perseverance, Individualized, Natural Supports, Team Based, Strength Based, Outcome Based, Family Voice and Choice, Cultural Competency, Collaboration, Community Based
Why become a BHH?
BHH offers focused and exceptional integration of primary and behavioral health care which improves the experience of care and the overall health of the children we serve.
Our vision:
Our vision is to be a leader in coordination of care between mental health and physical health services.
Who is eligible?
All CSA clients.
What services are available?
Behavioral Health Home services focus on a person-centered approach where each individual will utilize a multidisciplinary team to coordinate care and services while reaching his or her health and wellness goals. JRI BHH services offer:
Comprehensive Wraparound Services
A collaborative process designed to manage medical, social, and mental health conditions more effectively
Care Coordination
Implementation and monitoring of holistic plan to help identify appropriate linkages, referrals, coordination and follow-up to needed services and supports
Health Promotion Services
Encourage and support healthy living concepts to motivate individuals to adopt healthy behaviors and promote better health management and wellness
Comprehensive Transitional Care
Specialized care coordination services that focus on the movement of individuals between different levels of care settings
Referral to Community and Social Support Services
Identify and provide referrals including but not limited to, medical and behavioral health care, entitlements and benefits, respite, housing, transportation, legal services, educational and employment, as well as many other specialized and supportive services
Individual and Family Support Services
Activities, materials, or services aimed to help reduce barriers to achieving goals, increase health literacy and self-efficacy skills as well as improving health outcome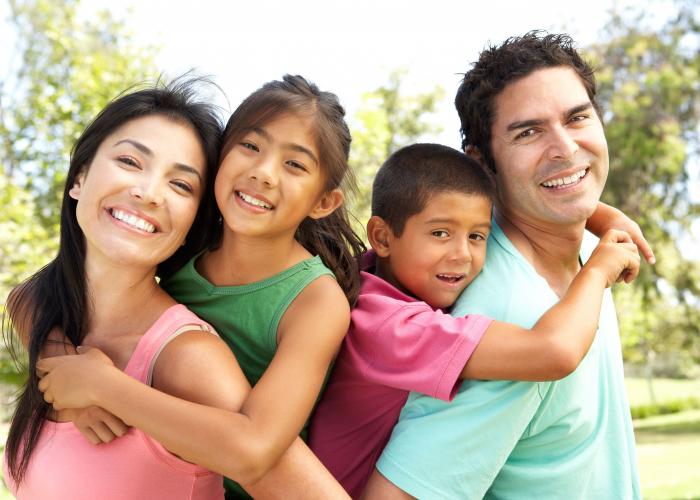 "Thank you for your compassion and willingness to jump in and create some magic for my family! Thanks you for your creativity, strategies, good ideas, sources of support, prayers and good wishes for my family."
"I have sincerely appreciated the professionalism, respect, support and resources provided by my ICC and other team members. Her check-ins are always reassuring. The overall team of in-home clinicians and therapeutic mentors have proven a great asset to my son. I want to thank JRI for the great staff who are open to providing info and receiving info from and recognizing that a parent most often knows their child best. This is refreshing to be heard by your ICC, ____. She has been a great aid to me during some of my most stressful times with my son. My family partner, ___ calls and checks in and lends her "ear" and encouragement. Please make sure my son has the services for as long as funding is available AND THANKS for what he has already received and for his upcoming campership. Sincerely, ______"
Intensive Care Coordination (ICC) provides a single point of accountability for ensuring that services are accessed, coordinated, and delivered in a strength-based, individualized, family/youth-driven, and ethnically, culturally, and linguistically relevant manner. Services and supports, which are guided by the needs of the youth, are developed through a Wraparound planning process consistent with Systems of Care philosophy that results in an individualized and flexible plan of care for the youth and family. The ICC care planning process ensures that a care coordinator organizes and matches care across providers and child-serving systems to enable the youth to be served in their home community.
Family Support and Training is a service that provides a structured, one-to-one, strength-based relationship between a family partner and a parent/caregiver. The purpose of this service is for resolving or ameliorating the youth's emotional and behavioral needs by improving the capacity of the parent/caregiver to parent the youth so as to improve the youth's functioning. Services may include education, assistance in navigating the child-serving systems, fostering empowerment (including linkages to peer/parent support and self-help groups), assistance in identifying formal and community resources, support, coaching, and training.