Willow Tree in Natick and Northboro, Mass., provide active treatment through small-group community activities to help you gain new abilities and enhance rehabilitative outcomes. Our programs for transition-aged adults; people with ASD, people with chronic health conditions or mobility needs, people with visual impairments, and people with dementia are often successful where others have failed.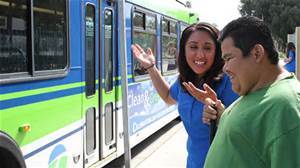 At a Glance
This service is for
Focus: Innovative active treatment day supports provided in small groups of active adults engaged in community activities such as volunteering at local farms and working out at nearby fitness clubs.
Age: 22+
Gender: All genders
Capacity: Willow Tree Natick and Willow Tree Northboro each have a capacity of 55.
Let's Connect
JRI Developing Abilities
1671 Worcester Road., Suite 100
Framingham, MA 01701
(508) 872-0669, ext. 2207
We help people with significant learning needs develop valuable skills and meaningful adult roles. Creative and personalized practices combine frequent integrated community activities with a range of ancillary therapies to improve your function and enjoyment of life. We partner with you, your family, and other service providers to integrate our supports and help you reach your goals.
People come to Willow Tree to improve in important life areas including social skills, self-care, positive behavior, communication, physical health, and mobility. They appreciate our small size, our focus on providing community-integrated activities, and our experience with transition-age adults, autism, and chronic health conditions. People are referred by friends and family, secondary schools, the Dept. of Developmental Services, and Mass Rehab. Commission. Basic services are funded through MassHealth Insurance.
A rich schedule of activities includes:
Physical, Occupational, and Speech and Language therapies
Self-advocacy training
Positive Behavioral Supports
Studio arts, animal therapy, music, swimming, yoga, and fitness
Innovations in:
Technology and communication
Transitioning people to employment
Supporting people with ASD
Improving the independence of people with health, behavioral, and mobility needs
Our Resources
Engaged program staff, nurses, and clinicians
Friendly environments
Accessible vehicles for daily community activities
Relationships with local organizations