Berkshire Meadows Residential School is an intensive, long-term fully accessible setting for students with complex medical, intellectual and developmental differences. The 365-day-a-year program includes 24/7 nursing and medical services, allied health services. Using child-centered individualized educational and treatment approaches, in a beautiful setting with state-of-the art equipment and therapy animals, students frequently exceed their goals for learning new skills.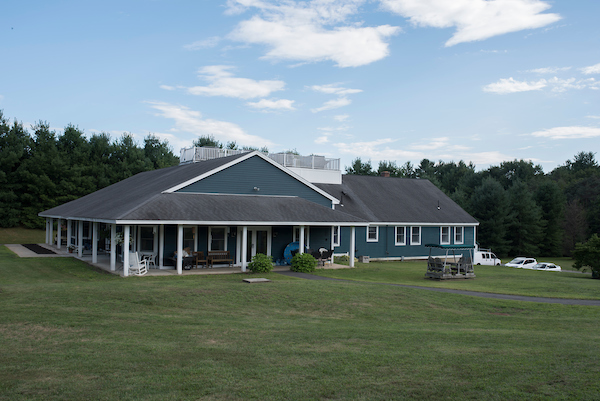 At a Glance
This service is for
Focus: We use a variety of innovative techniques, including sensory and ABA to help with skill development and behavioral issues depending on the individual child's needs and ability.
Age: 6+
Gender: All Genders
Capacity: 35
Let's Connect
249 North Plain Road
Housatonic, MA 01236
At Berkshire Meadows skill development is provided in a 365-day-a-year, 24-hour-a-day program in order for each student to make progress and not lose skills over extended vacation periods. The one-to-one during instructional periods, instruction at time and place of functional use, clear and consistent expectations, consistent daily routines and schedules, brief instructional periods, hand-over-hand assistance, and verbal & physical prompting provide the best mechanism for skill development. Significant modifications in the content and methodology of the educational and residential program are made in the individuals program that emphasizes access skills and functional skills. It provides multiple opportunities for practice and short instructional periods alternated with breaks. A highly structured program emphasizes development of communication skills, appropriate behaviors, and functional activities delivered in a variety of settings across an extended day and uses hands-on activities.
Dr. Leslie Rubin, M.D, Medical Consultant to Berkshire Meadows
"We are able to bring the best possible professionals to Berkshire Meadows to provide the best possible care."
Berkshire Meadows has a fully accessible indoor pool with a motorized floor to enhance access and allow for changes in depth for various therapeutic exercises. Therapy focuses on building muscular strength through a variety of flexibility, muscle strength and range-of-motion exercises. Therapy also reduces muscle spasticity and joint pain. It is a setting for relaxing and self-healing and provides stimulation for others.

Individuals with severe intellectual disabilities may present challenging behaviors that increase risk to their health and safety. Berkshire Meadows practices a team approach for addressing challenging behaviors under the leadership of a skilled Clinical Director and Medical Director. The behavioral approach utilizes positive programming to achieve realistic outcomes for individuals to help increase their self-management skills.
Berkshire Meadows provides 24-hour nursing coverage and an in-house nurse practitioner and visiting physicians. Consulting physicians include nationally recognized experts in the field of disabilities and healthcare. They focus on the complex needs of the individuals, including assessment and treatment for orthopedic, gastrointestinal, and neurological disorders. Berkshire Meadows' relationships with leading medical centers enable all the residents to receive the most advanced diagnostic services, treatment, and supportive care.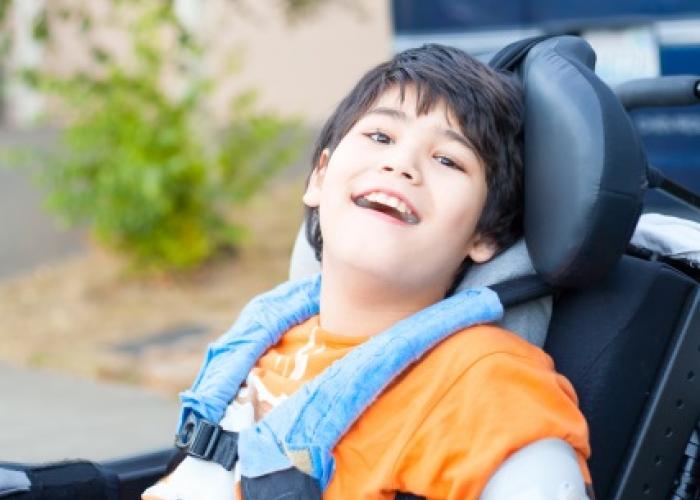 The spirit at Berkshire Meadows is one of can do, one of being positive, one of continually making progress.
Medical Consultant to Berkshire Meadows
Students live in fully accessible homes, with lifts and specialized bedrooms on campus within walking distance or an elevator ride to the school. Residential Staff work with individuals in their homes providing a normalized routine of activities of daily living, group and individual recreational activities, and community outings. Residences have 24-hour nursing and medical coverage. The children become active participants within their home and within the community at large. There are regular social outings on a daily basis that include shopping, bowling, and recreation. Many children also participate in weekly therapeutic horseback riding. A therapeutic dog is in residence and offers a consoling presence or attractive diversion to many.