Hope for all Seasons

During our darkest hours, we all need that glimmer of HOPE to get us through. Hope for all Seasons exists to provide support and relief to JRI's children and families when they need it the most. Bringing light to a dark situation, with the help of donations and sponsorships, our program can provide children and families with gifts during the holidays, school supplies in the Fall, and basic necessities, such as hygiene products and clothes, throughout the year.
For more information, please checkout our Hope for all Seasons website.
Volunteering

At JRI, volunteers are an integral part of the team and we work hard to ensure that your time is spent in a way that best utilizes your talent and meets your expectations. We have many available volunteer opportunities. JRI provides services to a diverse group of clients over a wide geographical location. Whether you are interested in volunteering with children, adolescents, adults or in an office setting, JRI is able to fit your needs.
For more information, please check out our volunteer page.
Family Forum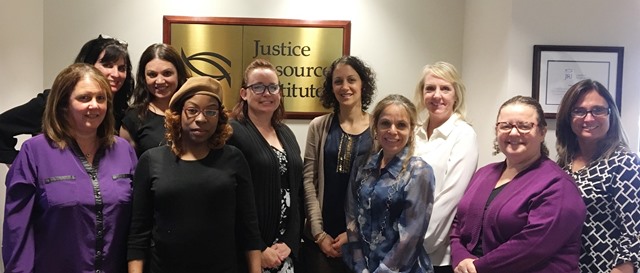 JRI's Family Forum offers a supportive space where caregivers have a guiding voice and work side by side with agency leaders to set goals to improve care for the individuals we serve and their families.
Justice Central
At Justice Central, learn about legislation that JRI supports, events and protests, voting and how you can help fight for racial justice.  Visit the Justice Central webpage.