Please note, we've recently moved locations.  Our new address is 360 Massachusetts Ave. Suite 103, Acton, MA  01720
Located in Acton, MA and serving child, adolescent, and adult clients in the Metrowest area, MBHC is a mental / behavioral health center with expertise in general mental health, complex psychological trauma, and parenting consultation. 
At a Glance
This service is for
Focus: To provide high quality, evidence-based, and innovative therapeutic care to support the healing and resiliency of our community members.
Ages: All
Gender: All
Accessing this service
MBHC currently accepts all Mass Health Behavioral Health Plans, including MBHP, Allways Health, Beacon BMC, Beacon Fallon, and Tufts Together.
We also accept the following commercial plans: Allways Health, Beacon BMC, Beacon Fallon, Blue Cross Blue Shield of Mass, Harvard Pilgrim, Tufts Health Direct, Unicare GIC, and United Healthcare. Co-pays may apply.
There are VOCA free care, Victims' Compensation Fund, and self-pay options that can be discussed after completion of the referral form.
Let's Connect
360 Massachusetts Avenue, Suite 103
Acton, MA 01720

(978) 264-3500
Intake Phone Number: (978) 264-3553
Our Approach and Services
MBHC takes pride in the quality of care provided to each client in our welcoming office space. We are committed to providing the most innovative and effective evidence-based treatments tailored to the specific needs and strengths of each client.  
We offer a broad range of therapeutic approaches to help meet the goals of children, adolescents, adults, and families navigating diverse behavioral health needs. MBHC provides individual and family therapy, parent/caregiver consultation, trauma evaluations, and training and support to community partners. Our clinical team has specialized training and experience in a variety of trauma-focused treatment modalities, including Eye Movement Desensitization and Reprocessing (EMDR), sensory-motor approaches to regulation, Attachment, Self-Regulation and Competency (ARC), and Parent-Child Interaction Therapy (PCIT).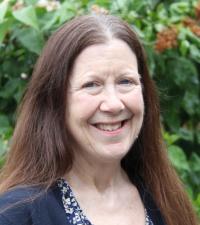 Suzanne Allen, Ph.D. received her doctorate from the University of Memphis and completed her internship at the Worcester Youth Guidance Center, in Worcester, MA. She has worked for over 25 years in various community settings with children and families who have experienced trauma, particularly around adoption and attachment issues and the impact on physical, family and social functioning. She takes a multi-faceted approach to intervention. Dr. Allen has received training in many different approaches to treating families affected by trauma including Dyadic Developmental Psychotherapy (Dan Hughes, Ph.D.) and Internal Family Systems (Richard Schwartz, Ph.D.) and incorporates these tools in her work.
Specialized Services provided at MBHC: Treatment of Dissociation, Pathways to Permanency. TF-CBT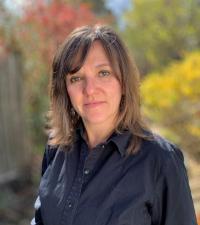 Myrosha Dziuk, LMHC, ATR is a Staff Clinician and Registered Art Therapist at the Metrowest Behavioral Health Center in Acton. She received her Master's Degree in Mental Health Counseling and Art Therapy from Lesley University, and has extensive previous experience in the Arts. Ms Dziuk's professional experience includes work in partial and inpatient hospital settings providing individual and group therapy. Most recently she worked for several years providing trauma informed in home therapy to children and families. She is skilled with providing individual therapy, facilitating caregiver/parent consultations and support and crisis management. Of particular clinical interest is the intersection between movement and the creative process. Ms Dziuk is committed to supporting transformation and healing through play and the creative process and has worked with clients of all ages.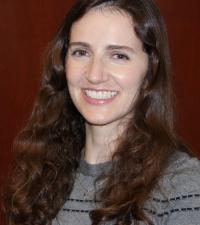 Clinical Director of Outpatient Services
Dr. Jacquelyn Kraps serves as Clinical Director of Outpatient Services. She specializes in complex trauma as it impacts families and children with autism spectrum disorders and other developmental delays, LGBTQA+ youth, infants and very young children, children and teens in foster care, and individuals who are Deaf and Hard of Hearing. She is certified in Trauma-Focused Cognitive Behavioral Therapy (TF-CBT) and Parent-Child Interaction Therapy (PCIT), and she is trained to fidelity in Child-Parent Psychotherapy (CPP), among other evidenced-based practices for the treatment of families with complex emotional and behavioral health needs. Dr. Kraps is a trainer in the CARE Model (Child-Adult Relationship Enhancement) and provides presentations on the neurobiology of the traumatic stress response, crisis de-escalation, trauma and intellectual/developmental disabilities, and non-suicidal self-injury. She is in the process of obtaining certification in the Neurosequential Model of Therapeutics (NMT). She has previously served on the NCTSN Affiliate Advisory Group and as a CASA/Guardian Ad Litem. Dr. Kraps earned her doctorate at The University of Toledo in 2014. 
Specialized Services Provided at the Trauma Center: Trauma Evaluations, CPP, PCIT, TF-CBT and NMT Brain Mapping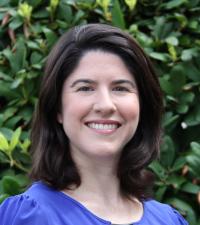 Katherine McCarthy, Ph.D.
Staff Clinician, Family Network Evaluation Services, Research, NCTSI
Katie McCarthy, Ph.D., is a clinician, project coordinator, consultant, trainer, and researcher at the Trauma Center. Dr. McCarthy specializes in the assessment and treatment of complex trauma, PTSD, and anxiety disorders in children and adolescents. Her research focuses on evaluating evidence-based treatments and clinical treatment outcomes for children and families impacted by complex trauma. She currently works as Project Coordinator for the first effectiveness trial of the Attachment, Regulation and Competency (ARC) framework and as both Project Coordinator and Clinician for the Metropolitan Boston Complex Trauma Treatment Initiative, an NCTSI Category III grant funded by SAMHSA. Dr. McCarthy earned her doctoral degree from the California School of Professional Psychology (CSPP) at Alliant International University in San Francisco, CA after completing an APA-accredited pre-doctoral internship at Community Healthlink Youth and Family Services in Worcester, MA. She completed a two-year postdoctoral fellowship and an advanced training certificate program in traumatic stress studies at the Trauma Center. She has worked in community mental health centers, schools, residential programs, and a juvenile justice center. She is trained in trauma-informed treatment models including ARC, Sensory Motor Arousal Regulation Treatment (SMART), Trauma-Focused Cognitive Behavioral Therapy (TF-CBT), Eye Movement Desensitization and Reprocessing (EMDR), neurofeedback, and biofeedback.
Specialized Services Provided at the Trauma Center:  ARC, SMART, TF-CBT, EMDR (Level II), Neurofeedback, CBT, DBT, Trauma/Sexual Abuse Evaluation, Psychological/Neuropsychological Assessment, Expressive Arts Therapy, Treatment of Dissociation
Shannon Pickett, Psy.D. is a postdoctoral fellow at the Trauma Center. She received her Psy.D. in Clinical Psychology from the Hawaii School of Professional Psychology at Chaminade University and completed her predoctoral training at the Federal Medical Center at Devens, Massachusetts. Dr. Pickett has clinical experience working with children, adolescents, and adults in forensic and outpatient settings. Her areas of interest include complex trauma, intergenerational and secondary trauma, and traumatic stress within marginalized groups.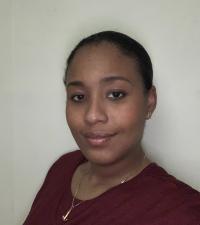 Shirley Poyau, Ph.D. is a postdoctoral fellow at the Trauma Center. Dr. Poyau received her doctorate from the University of Massachusetts, Boston, and completed her pre-doctoral internship at the Worcester Recovery Center and Hospital. She has worked with children and adults with complex trauma in both inpatient and outpatient settings. Her interests are in the roles of narrative skill in helping youth cope in the aftermath of trauma exposure and in early attachment relationships.
Speciality Treatment Services
Eye Movement Desensitization and Reprocessing (EMDR)
Dialectical Behavior Therapy (DBT)
Sensory Motor Arousal regulation Therapy (SMART)
Expressive Art Therapy
Cognitive-Behavioral Therapy
Trauma- Focused Cognitive-Behavioral Therapy
Accelerated Experiential Dynamic Psychotherapy (AEDP)
Structured Approaches to the Treatment of Clinical Dissociation, including Internal Family Systems (IFS)
Social Skills Training
Attachment, Self-regulation, & Competency (ARC)
Child-Parent Psychotherapy (CPP)
Parent-Child Interaction Therapy (PCIT)
Sandtray Therapy
Parent / Caregiver Consultation

Sensorimotor Psychotherapy
MBHC provides comprehensive outpatient treatment and evaluation services to children, adolescents, families, and adults impacted by trauma.
VOCA provides select free-care, trauma-focused services to eligible victims of crime and their significant others.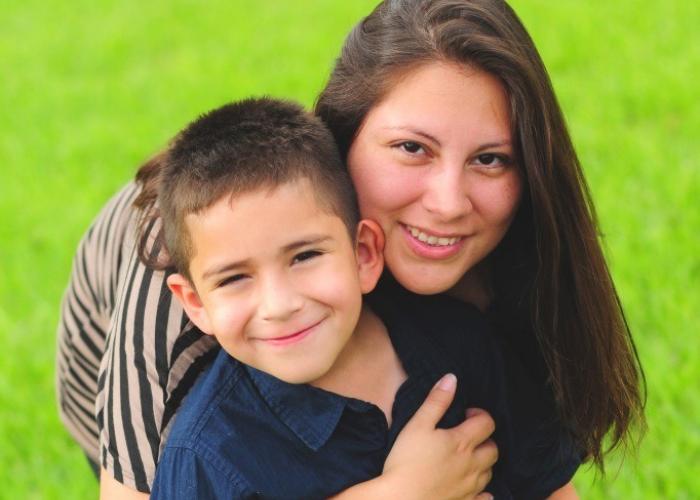 MBHC is a best in class facility providing amazing parent support and therapeutic services to our son....We leave every session with new, valuable knowledge and strategies that have a positive impact. MBHC has a 360-degree perspective on trauma and the impact on the family, and is providing us with a 'whole family' treatment plan that is helping us on a daily basis and giving us tremendous hope for the future.
For an appointment or more information:
If you have questions or would like to connect with MBHC to see if our services are a good fit for you, please email mbhcintake@jri.org with a completed Referral Form. A member of our clinical team will follow up with you with next steps.