Located in Acton, MA and serving child, adolescent, and adult clients in the Metrowest area, MBHC is a mental / behavioral health center with expertise in general mental health, complex psychological trauma, and parenting consultation. 
At a Glance
This service is for
Focus: To provide high quality, evidence-based, and innovative therapeutic care to support the healing and resiliency of our community members.
Ages: All
Gender: All
Accessing this service
MBHC currently accepts all Mass Health Behavioral Health Plans, including MBHP, Allways Health, Beacon BMC, Beacon Fallon, and Tufts Together.
We also accept the following commercial plans: Allways Health, Beacon BMC, Beacon Fallon, Blue Cross Blue Shield of Mass, Harvard Pilgrim, Tufts Health Direct, Unicare GIC, and United Healthcare. Co-pays may apply.
There are VOCA free care, Victims' Compensation Fund, and self-pay options that can be discussed after completion of the referral form.
Let's Connect
Stephanie Lallier-Casal, LICSW
360 Massachusetts Avenue, Suite 103
Acton, MA 01720

(978) 264-3500
Intake Phone Number: (978) 264-3553
Our Approach and Services
MBHC takes pride in the quality of care provided to each client in our welcoming office space. We are committed to providing the most innovative and effective evidence-based treatments tailored to the specific needs and strengths of each client.  
We offer a broad range of therapeutic approaches to help meet the goals of children, adolescents, adults, and families navigating diverse behavioral health needs. MBHC provides individual and family therapy, parent/caregiver consultation, trauma evaluations, and training and support to community partners. Our clinical team has specialized training and experience in a variety of trauma-focused treatment modalities, including Eye Movement Desensitization and Reprocessing (EMDR), sensory-motor approaches to regulation, Attachment, Self-Regulation and Competency (ARC), and Parent-Child Interaction Therapy (PCIT).
Speciality Treatment Services
Dialectical Behavior Therapy (DBT) Skills
Sensory Motor Arousal regulation Therapy (SMART)
Expressive Art Therapy
Cognitive-Behavioral Therapy
Trauma- Focused Cognitive-Behavioral Therapy
Structured Approaches to the Treatment of Clinical Dissociation, including Internal Family Systems (IFS)
Social Skills Training
Attachment, Self-regulation, & Competency (ARC)
Child-Parent Psychotherapy (CPP)
Parent-Child Interaction Therapy (PCIT)
Sandtray Therapy
Parent / Caregiver Consultation

Sensorimotor Psychotherapy
MBHC provides comprehensive outpatient treatment to children, adolescents, families, and adults impacted by trauma.
VOCA provides select free-care, trauma-focused services to eligible victims of crime and their significant others.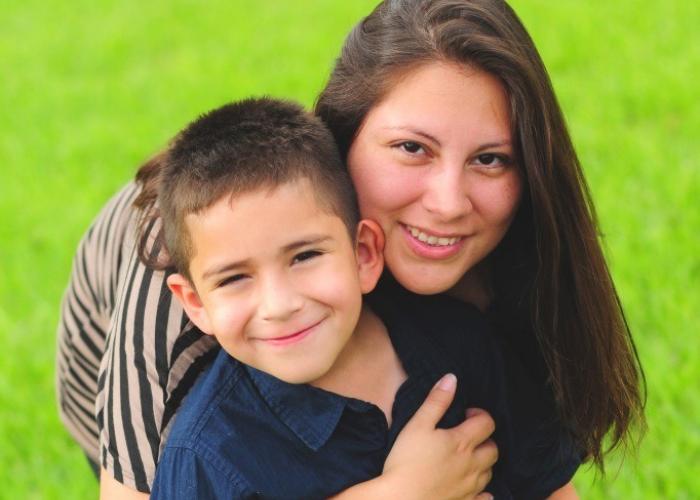 MBHC is a best in class facility providing amazing parent support and therapeutic services to our son....We leave every session with new, valuable knowledge and strategies that have a positive impact. MBHC has a 360-degree perspective on trauma and the impact on the family, and is providing us with a 'whole family' treatment plan that is helping us on a daily basis and giving us tremendous hope for the future.
For an appointment or more information:
If you have questions or would like to connect with MBHC to see if our services are a good fit for you, please email mbhcintake@jri.org with a completed Referral Form. A member of our clinical team will follow up with you with next steps.