JRI offers a variety of one-time and ongoing opportunities for volunteers to work in their community. Our volunteers may read to children in a homeless shelter, mentor teens, provide clerical help, repair and paint our facilities, interpret, facilitate workshops or assist elders.
Volunteers are invited and encouraged to take advantage of our extensive staff training. We are all here to learn and grow!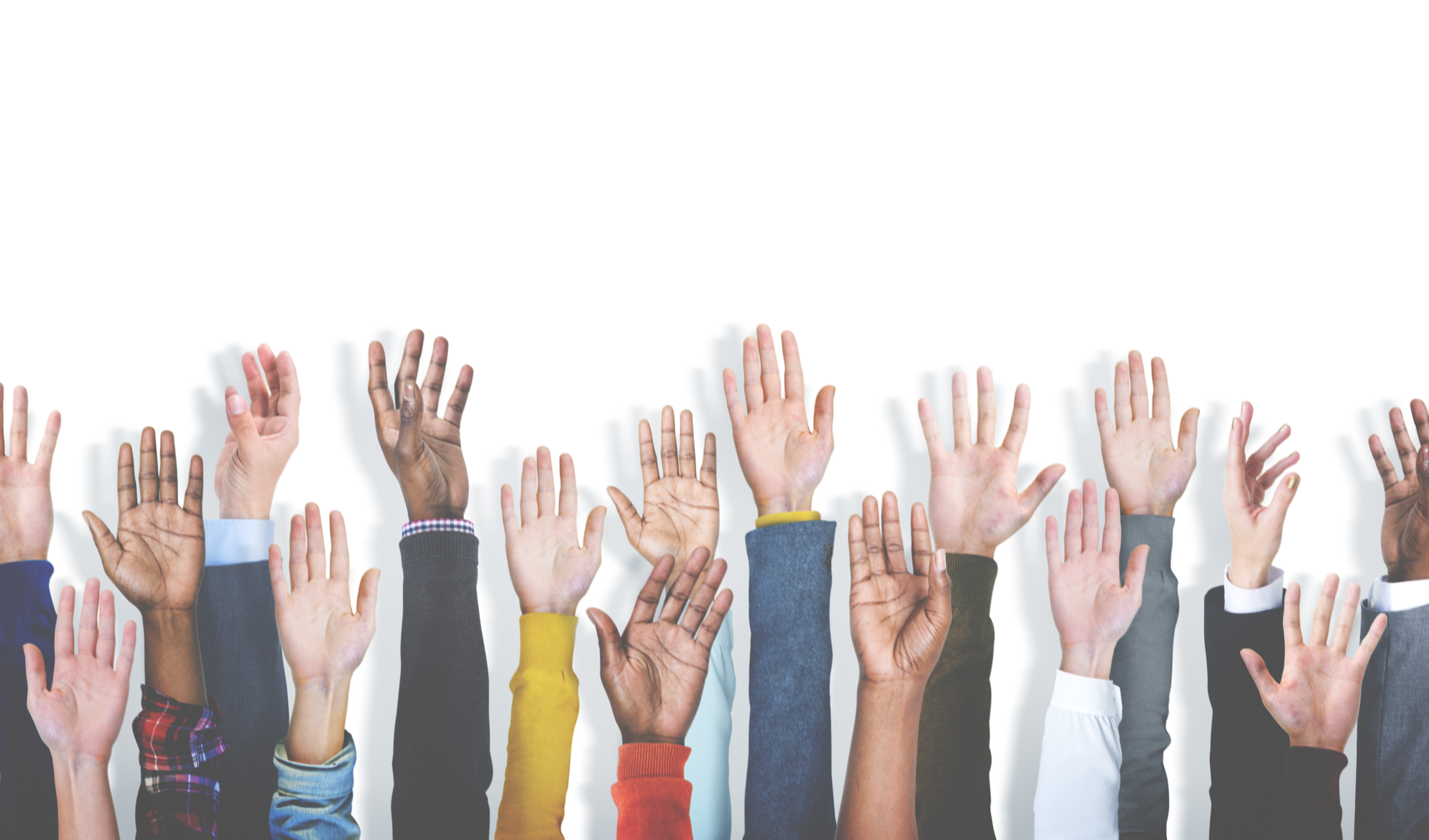 At a Glance
This service is for
Volunteers often find that their greatest satisfaction comes from contributing to the well being of others. Their gifts of time, energy and skills fill a unique role that only they can provide.
Volunteers are a valuable part of the team at JRI. We have a place for you that will meet your schedule and geographic preferences.
All JRI volunteers participate in orientation and on the job training. Other trainings such as CPR/First Aid and de-escalation training are available to assist volunteers in their work
Let's Connect
Director of Volunteer and Intern Services
99 South Main Street Suite 301
Fall River, MA 02721
First Steps for Potential Volunteers
Explore the list of volunteer position descriptions below.
Contact the program to inquire about positions currently available.
If a visit to the program is scheduled, you may download and complete these forms:
At JRI, volunteers are an integral part of the team and we work hard to ensure that your time is spent in a way that best utilizes your talent and meets your expectations. We have many available volunteer opportunities. JRI provides services to a diverse group of clients over a wide geographical location. Whether you are interested in volunteering with children, adolescents, adults or in an office setting, JRI is able to fit your needs.
Volunteers and interns are valued members of our team! Last year over 400 volunteers and interns contributed 28,000 hours of service to the many programs of JRI. Here are some of the ways our volunteers assist:
Plan birthday parties for homeless children
Read to children or frail elders
Assist with activities, homework
Provide childcare while parents attend classes
Update our Facebook page and assist with other social media projects
Assist with activities at Hillside
File, copy, collate, and other office assistance
Human Resource projects
Play!
Help a young parent study for his/her GED
Assist staff during outings and field trips
Listen
Mentor teens
Repair and paint our facilities
Help with research on Grants
Lead workshops
With 90 programs throughout Massachusetts, Rhode Island and Connecticut, JRI offers volunteer opportunities in the following counties. To explore these opportunities, please click the links below to view the volunteer position description. You may contact the program directly for further information or to request an interview.
If your company, club, or religious group is interested in donating a day of service, please contact Heather DePalma, Director of Volunteer and Intern Services at 508-821-7777 x3132 or hdepalma@jri.org.
Barnstable County
Berkshire County
Bristol County
Middlesex County
Plymouth County
Connecticut
Suffolk County
Norfolk County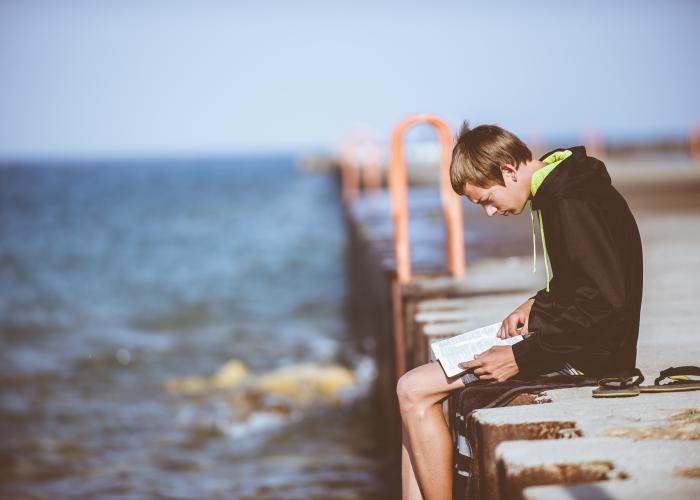 It's all about the children, the books and the joy of reading. I don't think there is another more suitable volunteer opportunity for me than this.
Volunteer FOCUS/Family Resource Center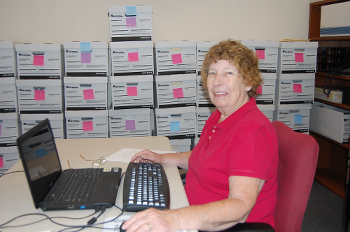 Diane Ennis, Quality Improvement Volunteer
Diane Ennis has been a volunteer with our Agency since 2010. She has been instrumental in the accomplishment of many major initiatives, from COA, to Policy and Procedure manuals, Performance and Quality Management, and Risk Prevention and Management. Each of these initiatives involved great attention to detail, patience, organization and dedication. In addition, Diane brings the value added benefit of sharing her many gifts and community involvements, including her Bell Choir who performed in our conference room during the City of Taunton holiday celebrations.
This year, a new initiative was underway, and this one was a large undertaking. Diane became involved in the reorganization of thousands of records. Diane and a team of volunteers were responsible to get them reorganized, labeled, indexed, re-boxed and ready for appropriate storage. Diane's leadership in this initiative led her to create a system, train others in the system, and ensure the correct implementation of this system, which will allow these very important records to be retrievable throughout their legally required storage.
When this enormous task was not moving quickly enough for Diane, she added days to her volunteering; from one day, to two days, to sometimes three days per week, so that she could ensure progress was being made. She trained three additional volunteers, ensuring the standardization of this very important process. Two decades of records, neatly organized, boxed floor to ceiling, await the final touches.
Diane's volunteering not only accomplished tasks—it created a community of volunteers who work as a team to accomplish tasks. Further, it created incredible piece of mind to know such a significant accomplishment was being done with quality and care. Thank you Diane for all your hard work!!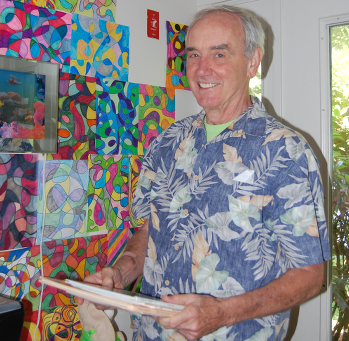 Jim Keiper, Total Achievement Program Volunteer
The TAP team has had the pleasure of working alongside Jim since 2007 at the TAP program in Norton. Jim truly embodies the spirit of volunteerism by giving his time, energy, and expertise every afternoon he spends with us. He has impacted the program positively by bringing to light improvements we could implement. The children know that "Mr. Jim" would readily help them with their homework or play a game with them during free time. He's the staff member the children prefer to play football or soccer with! He always has a kind word to say even to the most troubled children in our group and asks each of them for a smile and a high five every day. This small gesture to extend his hand and ask for a high five and a smile is probably the first positive thing being asked of the children each day and it has proven to be a great way for them to feel good and connect with another person in a simple, non-threatening way.
It is clear how much he enjoys the children and how important they are to him; and his willingness to go above and beyond to learn is apparent. He attends team meetings, trainings, asks questions and puts a great deal of thought into his work here. Some volunteers might come and just do their hours and leave, but you can see that Jim makes this a part of his life. Our team would not be complete without "Mr. Jim".
Danny Brundage, Teen Parenting Program Volunteer
Danny has been volunteering at our teen parenting program since 2012. He is attending college and working, yet makes time to volunteer with the children at our program. Danny is punctual and dependable and the children really enjoy his company. Our children range in age from newborn to three. Danny is equally comfortable holding a newborn, playing with play dough or lining up cars on the floor with an older child. It is not often that a young male is willing to give his time to care for children and this is so very commendable. Many of our children do not have positive male role models in their lives at all. Our staff members are all female; therefore there is little opportunity to expose the babies and children to male nurturing in any form. Danny has provided this for us. Our teen mothers are quite comfortable handing their children over to Danny, and this in and of itself is a testament to the trust he has earned at our program. Danny will make a wonderful teacher or social worker. He is a role model for young gentleman going into these fields, as well as for other interns and volunteers. He is gentle and kind and we are very fortunate and grateful to have him at TLP.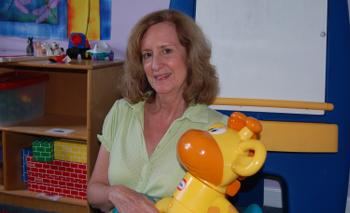 Nancy Chisholm, Teen Parenting Program Volunteer
Nancy has been volunteering at our teen parenting program since 2012 and has become a core member of our team. She is vital to helping us run our educational and therapeutic groups for the teen moms whom we service.
In order for our moms to attend groups three times a week, we rely heavily on our volunteers who come out to our program multiple times a week to help babysit and play with the babies and young children. Nancy takes the time out of her day to come help us out during each and every time slot. She is a constant dependable person who our babies and young mothers have come to count on. Seeing a familiar face helps to ease our mothers as they leave their children to attend group sessions. Nancy always comes in with a smile on her face and is immediately ready to pick up a baby who needs comforting to or to play a game with an older child. Nancy has been there alongside staff watching our babies grow, develop and meet their milestones. She has assisted the babies in learning to sit up, crawl, walk, and develop their own unique personalities while they discover the world around them. Nancy is gentle and patient and her calm demeanor helps to relax those around her. Last year we had a baby with serious digestive issues which caused him to spit up a good portion of his bottle after each and every feeding. Nancy came in with a spare towel in one hand and large amounts of love and empathy for him in the other. During November 2013, our teen moms had the opportunity to go to an off-site 6-week parenting group run by Project Connect in Attleboro. The hours were later and were also a bit longer than our normal timeslot; Nancy came with us off-site to help out, never once complaining or missing a night. Her dedication is admirable and she is priceless to us. We hope to have Nancy with us for many more years and so much want to let her know how much she means to our program.