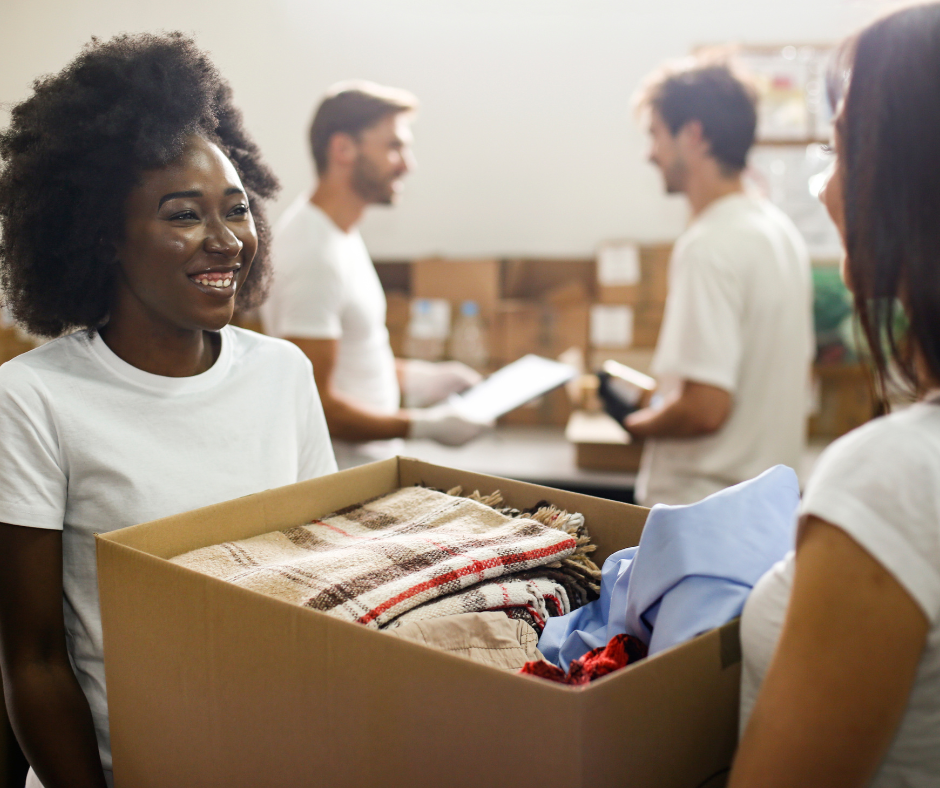 It is a month to learn more about foster care in our communities, to understand the challenges within the foster care system, understand the challenges faced by families whose children enter foster care, and considering how we can make improvements.
Many folks consider fostering and some apply. We would love you to apply, so if you feel that's your path forward, let's chat! However, fostering isn't a fit for everyone. Worry not, foster friends- there's always a way to help!
Below, please find five ways to help children and youth in care in honor of National Foster Care Month.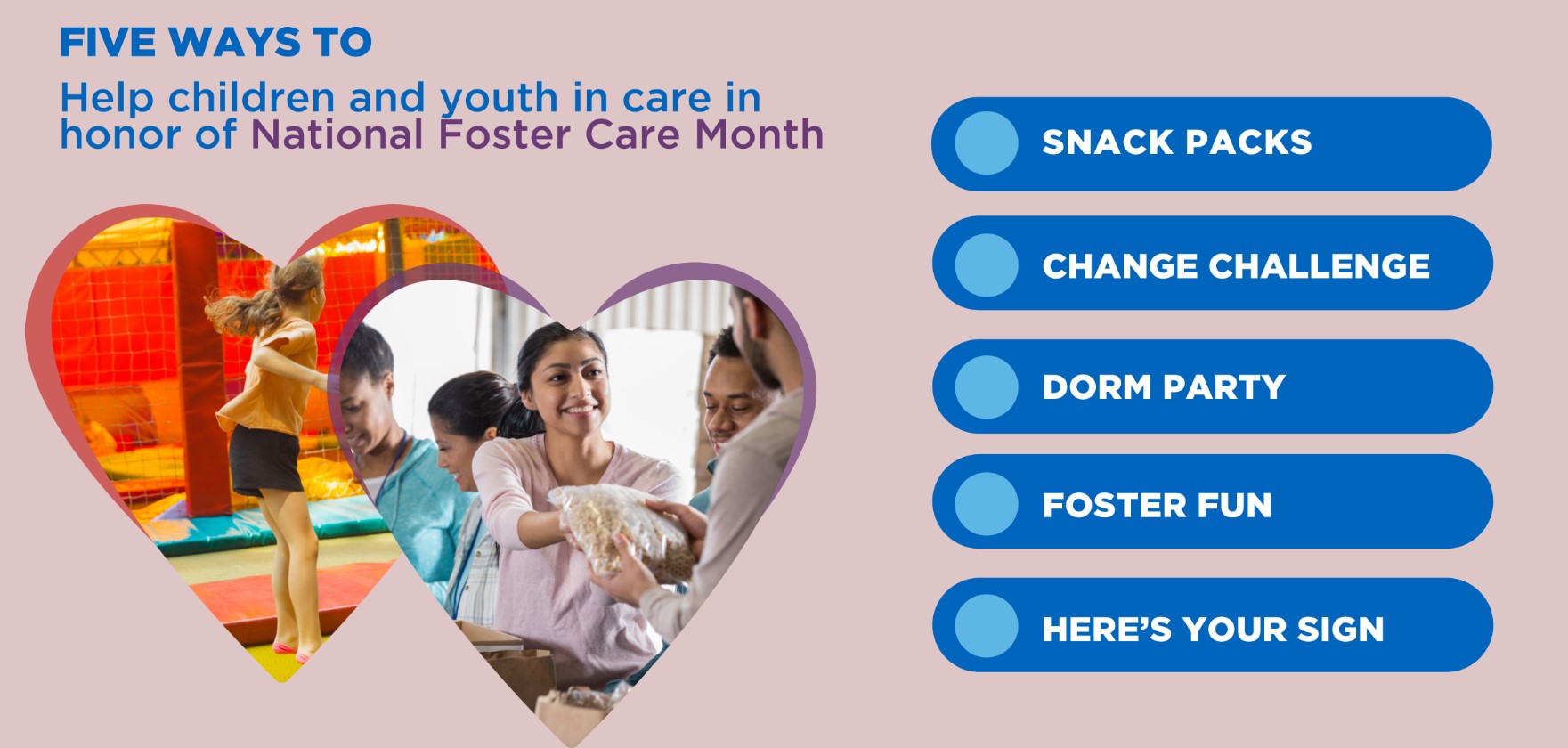 1. Snack Packs- When children enter foster care, it is often sudden. They may ride in a social worker's car for over an hour on their way to an available foster home. This could be during the day or the darkest part of the night. Make that ride or that wait in a social worker's office easier by creating Snack Packs- non-perishable treats that a worker can keep in their car and offer a child to make them feel comforted.
Pro-Tip: Make this an event! Grab your crew and assemble the snack packs together.
Ideas of What to Include: crackers, cookies, fruit snacks, dried fruit like raisins, nuts or peanuts, gluten free options, nut-free options, soy-free options, a bottle of water or juice, wet-naps to wipe off sticky fingers, a sticker or gentle note, a small fidget toy or squishable stuffed animal
2. Change Challenge- Get together a group of friends/family/coworkers/gym buddies/neighbors/parishioners/etc and collect change. Make it a competition to see who can collect the most or just work together and celebrate your contribution. Turn it into gift cards to places a social worker or foster parent can quickly go when a child arrives to purchase fresh pajamas, shoes, under clothing, etc, because children often have few belongings with them when they enter care.
Remember- Small change can make a big difference!
3. Dorm Party- Throw a dorm party! Whether it is for an occasion (a birthday party, anniversary, wedding or baby shower, etc) or just because, send out invitations, create a Wish List or ask us for one, and throw a shower to help a youth in care head off to college set for success.
Dress up like your college-aged self, put up some posters from bands of your era, and play a mix tape or two to set the scene and make it a fun event.
Remember, when kids from foster care move to college, that is their home. They have to move with all of their belongings, from important papers to out-of-season clothing. They often need more items than a college kid who will be able to return to their parents' home throughout the year.
Want a list? Here's one for a kiddo headed to university in the Fall (list is from May 2023- it may be out of date at some point, but feel free to reach out for a sample list). View list 
4. Foster Fun- Kids just want to have fun, and kids in foster care are no different. There are children and youth with diverse interests in foster care. From roller coasters to reading, children and youth find comfort and joy in different places. Purchase a pack of tickets to a recreational facility and donate it to a foster care organization in your area.
Ideas for Tickets: roller rink, mini-golf course, arcade, theater/play, movie theater, horseback riding stable, paint your own pottery studio, nail salon, amusement park, bounce house, rage room, ninja warrior course, dance performance, roller derby match, drive-in, zoo, or racecar track
5. Here's Your Sign- Are you a handy wood worker, painter, or artist? Reach out to a foster care agency and offer to make a sign for a child or youth's room with their name. It allows them to personalize the space. You'd receive a first name, not a last, so the child's identity is preserved. Little things like that help a child or youth feel seen and settled.
There you have it, Foster Friends. Not every action you can take will offer major change. In fact, most won't. It is the small things we do that can make a child or youth feel less scared, more cared for, more seen. In the words of former National Poet and former foster child Maya Angelou, "…People will never forget how you made them feel."
Thank you to those who take a moment to make our kiddos feel worthy and well.
If you'd like to take your support a step further and become a full time or respite (short term) foster parent, please reach out today. We're here to help