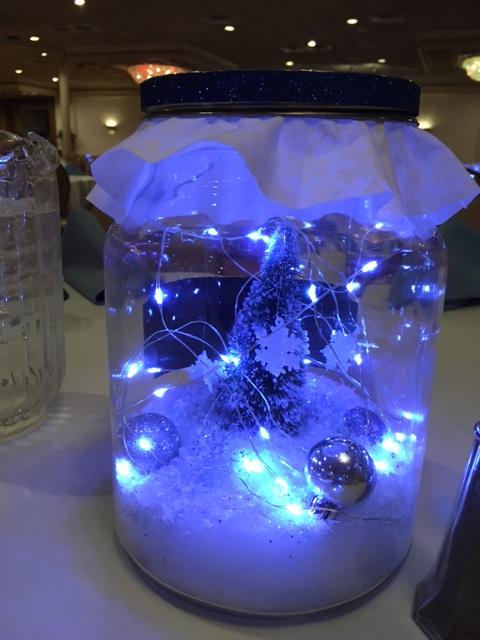 When we last left off, our ragtag band of staff members had just hosted a sunny October event, Autumn Fest.  Well, note that the blog took a break well beyond October.  That is because, gentle readers, the gears were just starting to turn. 
As soon as the last Halloween costume was shelved, our AMAZING Administrative Coordinator, Lola (who should be known as The Queen Of Everything Important in the Universe) whipped into action.  Letters to former Holiday Wishlist Dreammakers went out.  Anyone who had donated in the previous years received their letter.  If they'd like to sponsor a child's list, please see her, the letters invited.  Case Managers had already been collecting children's lists for a few weeks, but ramped it up and added in lists for new arrivals.  Lists were reviewed, copied, and filed in a delicate filing system no one has the gall or gumption to mess with.  And then, the calls.  Call after call.  Some for one child, some for a specific age range or gender, some for more than a dozen children.  Every year, the generosity of our community bowls us over, and it surely did again this year.  Before Black Friday, lists had been handed out and eager shoppers were revving their engines.
In the midst of this, the Party Planning Committee reconvened.  We don't throw a holiday party.  That term does it a disservice.  It is a Holiday Fete.  It is a sit down dinner for 150-200 people, it is a holiday wonderland with twinkling decorations, it is table centerpieces that make smiles bloom on faces, it is a Holiday Store where kids can choose gifts from a heavily laden table and have each wrapped beautifully by an army of wrappers, ribbons and bows at the ready.  It is finding and booking a face painter to carefully paint snowflakes and reindeer and snowmen on eager cheeks.  It is coordinating a DJ to mix it up with holiday music, dance music, and just enough sappy numbers to get toes tapping and fingers snapping.  It is purposefully selected invitations that go out to all foster families, adoptive families, and biological families.  It is booking time with HIM (You know the guy…The one in red?  Yep, HIM!!!) and making sure that suit is ready to delight.  It is making sure there is a goody bag for each child who visits him and in whispered excitement shares his or her secret wish.  It is making sure there is a craft table ready for participants, something just involved enough to leave crafts satisfied by easy and neat enough to not leave glue and mess in its wake.  It is obtaining items to raffle off in competitive comradery.   It is an absolute extravaganza, and for a month and a half, it occupies every spare minute.  Have five spare minutes?  Please proofread the invitations.  Have ten free minutes?  Please prep an ornament packet for the craft table.  Have fifteen spare minutes?  Who are you and why do you have fifteen whole minutes to spare?!?!?!  It is…A LOT!  The day of leading up to the moment the first guest arrives is organized (disorganized) chaos (panic/pandemonium/anxiety).
All the while, gifts begin to arrive.  Each is logged in, inspected, and assigned to the correct child.  Each assigned child's gifts has designated holding place, so that if gifts arrive at separate times, they still make their way to the correct child.  Child groups are then assessed.  We can't have two children in one home or siblings in separate homes get vastly different gifts.  If one gets socks and a sweatshirt and another get Ugg boots and a beautiful art set, we would be setting the scene for tears; they have to be even, so there is usually some divvying up to do.  Our bulk donors, donors who do not have an assigned child, but offer up gifts of all kinds, then enter the picture.  These gifts fill in the holes and have saved us when late-December children arrive, right before the holidays.  Every bundle of gifts, once it has passed muster (and Lola's muster is no joke, dear friends) is then wrapped carefully.  Our army of volunteers rally for us, but some presents are wrapped by staff during lunchbreaks and in spare moments of time.  And then sometime during the week before the big day, Case Managers, biological parents, and foster parents covertly meet up so that gifts can be quietly smuggled into homes, the Man in Red's elves live and in action.       
November-December is one of the busiest times, because the real work doesn't go away.  There are still crises and times when staff and foster parents need to stay with a child in a hospital round the clock.  There are still weekly visits, IEP meetings, DCF meetings, medical visits, foster care support groups, paperwork, documentation, intakes, discharges, family work, sibling visits, paperwork, clinical assessments, service coordination, and (did I mention this yet) paperwork!  But so it is in every walk of life, with everything you do.  Childhood is the time to build memories, to feel wondrous, to see the magic in the air and marvel at the snowflakes as they dance their way toward the Earth.  This is what parents do- put aside the paperwork, squeeze in the time, and build the foundations of the future.
If you can squeeze in some time, if you can add some wonder, if you can cement a brick into a child's foundation, please call us today.  #FosterHopeFosterCare #OpenHeartsOpenHomes