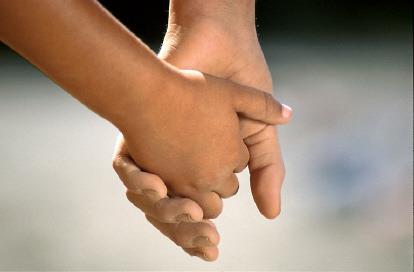 There is a whole lot of good happening for our kiddos and families!  The tough stuff sometimes bogs us down and takes center stage, but we need to work harder to shift that focus.  Let the sun shine, as they say.  So here it is, our listicle of positives:
A gentleman who has been growing before our very eyes is in college full time and just got a part-time position in his field of choice! He bought a car, is fixing it up, and has an awesome group of friends he hangs out with (to the point that he is too busy to hang out with us anymore, but we're okay with that!).  We are all so proud of the person you are and the focus you have on your future!
One of our littlest ladies is catching up! She is such a go-getter that she arrived in this world three months ahead of schedule, which posed a few challenges, but she is making gains and is leaping over all barriers in her way.  Congrats, Littlest Miss!
In the past two weeks, we've said goodbye to three kiddos, but all for reunifications! One headed home to his grandmother, two headed home to birth parents.  We're so grateful to have been part of your lives and hope we get to see you shine!
Autumn Fest should be re-named "Awesome Fest," because it was! Perfect weather, baby goats, crafts, book giveaways, games, face painting, a bouncy house, great food, and wonderful company- what more could we have asked for??? Staff, birth families, foster families, adoptive families, kids of all descriptions, and a random collection of friends had the BEST time.  Can't wait to do it all again next year!
A fellow has found academic success and support in his new school. It has made a world of difference.  Thank you to everyone who made it happen.
Six families are halfway through MAPP class and on their way to providing stability, love, and support to children in need.
Preparations are underway for our Holiday Party and Holiday Shoppers have been requesting their shopping assignments faster than we can gather the lists!
We went on an outing with the Boston Inspiring Connections Outdoors volunteers (https://www.bostonico.org/). We hiked, kayaked, and picnicked.  For most, it was their first experience in a kayak and hiking in the woods.  Kiddos and staff had an excellent time and look forward to the next adventure!
One of our high school seniors got her pictures taken in time to make it into the yearbook! They came out beautifully and her photographer decided to donate her services, as a means of supporting a child in care, and offered a significant discount for the printed portrait.  Very excited for this young lady to enter this important year of school and to step forward with a bevy of support!
A child is getting hearing tests that she needs! This will help folks understand how she processes sound and how we can help her experience the world around her.
Stay tuned for more Program Positives! #programpositives #powerofpositivity #FosterHopeFosterCare