Nearly two dozen Meadowridge Academy students were honored at an awards ceremony held June 18 at the Swansea campus.
Most of the academy's 34 students, as well as parents, were present for the event, which celebrated academic, athletic and other achievements at the therapeutic residential school. In addition to classroom instruction, the academy provides psychological and emotional support and life skills training for youths, grades 6 through 12.
James Falvey, program director, recognized the challenges faced by the students, many of whom had a hard time succeeding in other settings. "It's really hard to be in a residential program," he said. "But you guys do really well and I want to thank you."
Theresa, 17, was named valedictorian for having the highest grade point average in the school. A tenth-grader who has attended Meadowridge for a year, she also won the award for math, her favorite topic. She enjoys caring for the school's goats and chickens, and has a guinea pig of her own.
"I love animals," she said.
Her mother, Deborah, said Theresa has made important strides at Meadowridge. "We couldn't be happier," she said.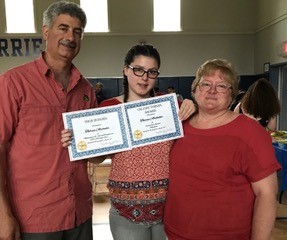 Theresa, center, shows off her math and valedictorian awards, with her father, Checrallah, and mother, Deborah.
Louise, 17, won the Student of the Year award from the Competency Department, which helps students explore non-academic interests. Peter Gray, director of student services, said he noticed that Louise had a beautiful singing voice, but she'd stop singing as soon as she knew he was listening. Eventually, he convinced her to take weekly voice lessons and she agreed to sing at the Meadowridge graduation ceremony on June 21.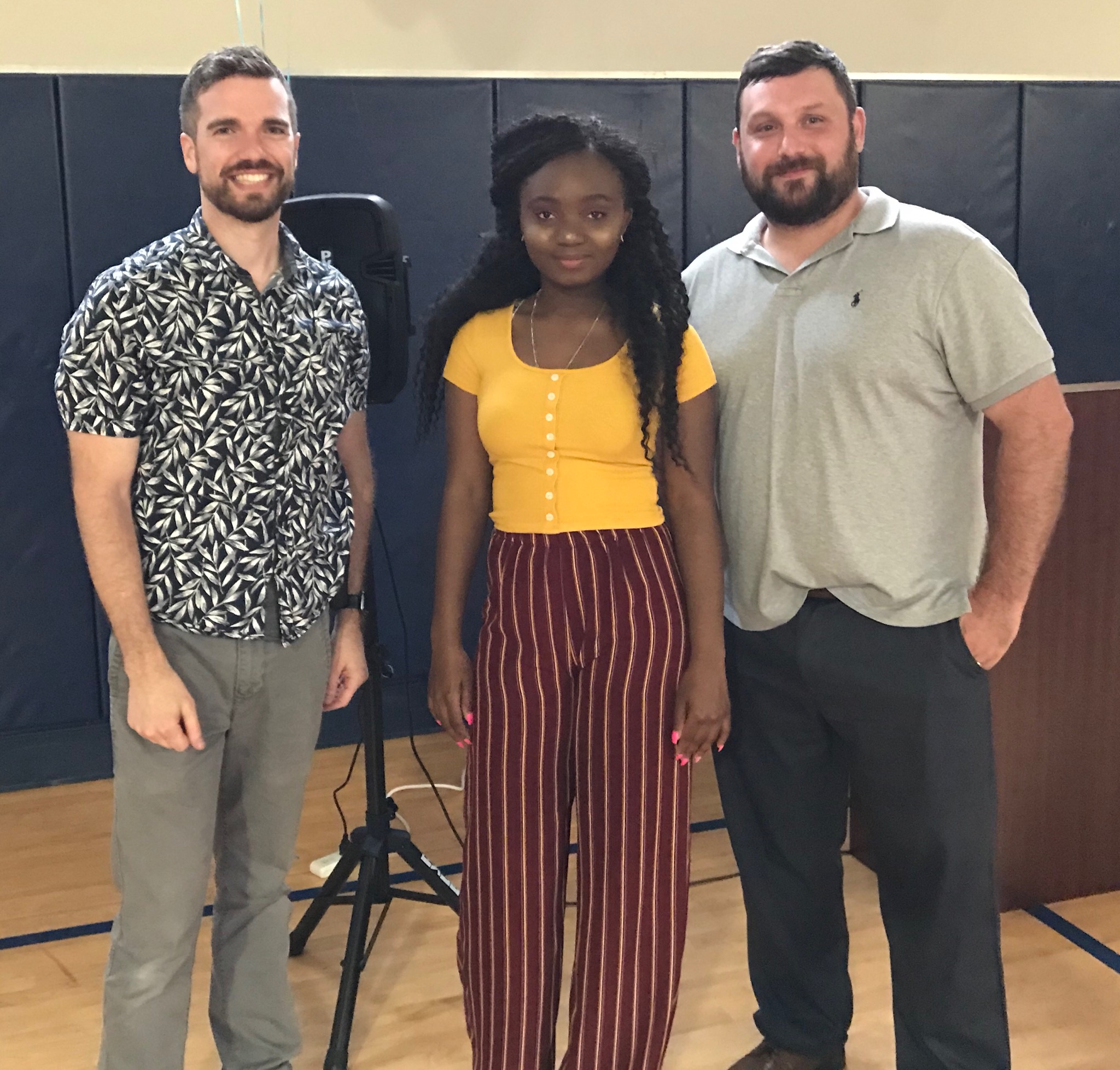 From left, Peter Gray, director of student services, Louise, Student of the Year, and James Falvey, school director. Gray discovered that Louise had a beautiful voice and convinced her to take voice lessons. 
Kyle, 19, discovered his interest in live action role playing at Meadowridge. His mother, Andrea, commended the academy for encouraging Kyle to develop his new interest. Gray said supporting student interests is an important part of the Meadowridge program because having strong interests enables students to do better socially, in the classroom and with their family. "We want them to find their niche in the world," he said.
Now Kyle is one of two students to graduate from the school this year. He will go on to Cape Cod Community College, after attending Bristol Community College while at Meadowridge to prepare for college and to study life skills. He plans to major in special education and business administration, while studying prop design. Eventually, he wants to start a school that uses creative approaches to teach special education students,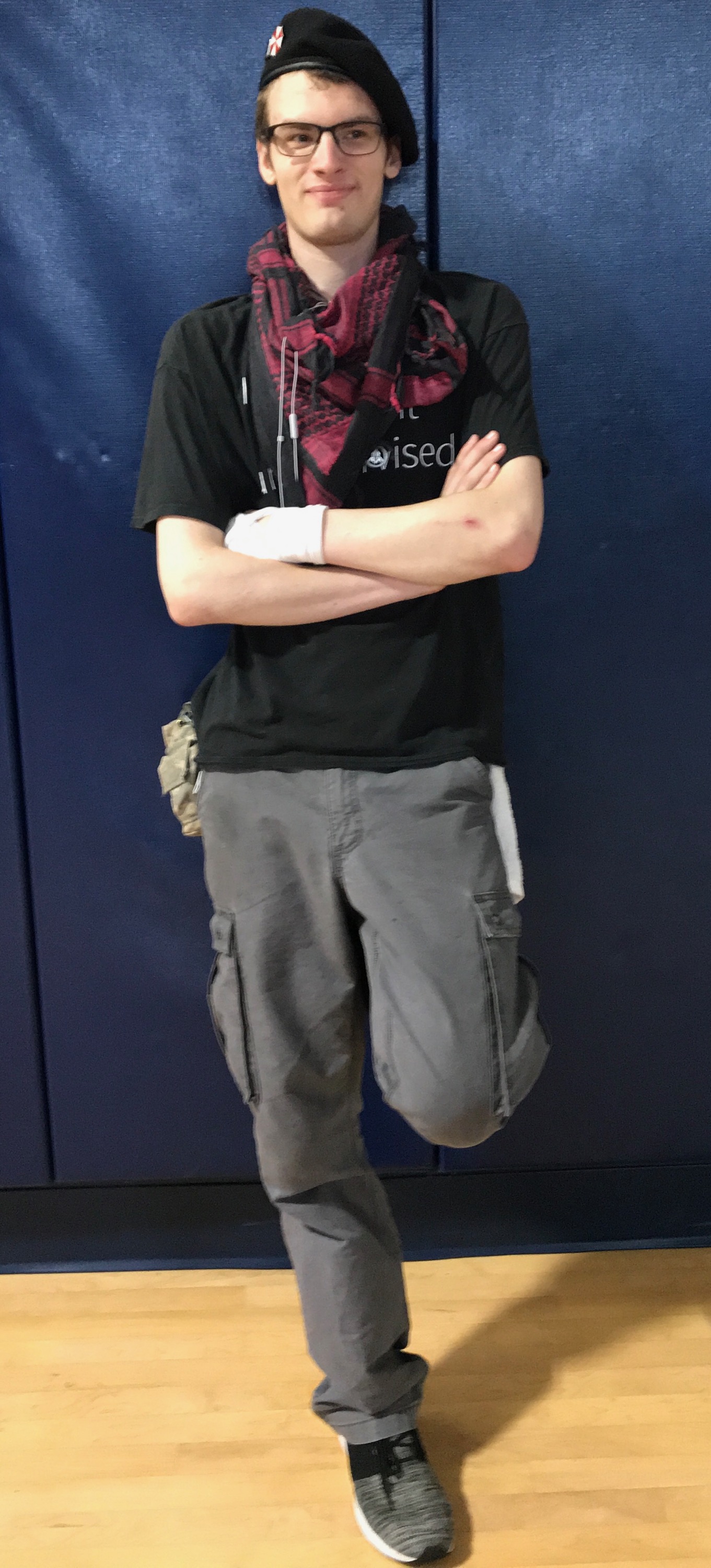 The school's other 2019 graduate is Jubal, 18, who likes to cook and enjoyed helping out in the kitchen during his year at the school. He appreciated the skills he learned, while earning $12 an hour. His next step is to get a job with a tree cutting service and perhaps someday pursuing his interest in cooking.