The Southern New England Behavioral Health & Trauma Center (SNEBHTC) is a comprehensive behavioral health center, serving children, adults, and families located in Attleboro, Mass. The SNEBHTC offers an extensive array of services, specializing in substance abuse assessment and treatment; individual, family, and group counseling; in-home and community-based programs; and medication management.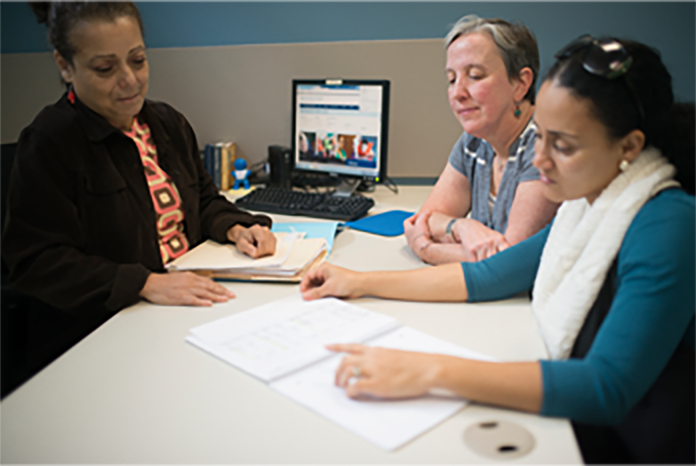 At a Glance
This service is for
Focus: To provide thoughtful and inidivualized services to those who seek to improve the quality of their lives through a variety of treatment-based and or substance abuse therapies.
Age: All ages
Gender: male, female, transgender, non-conforming
Accessing this service
The Southern New England Behavioral Health and Trauma Center accepts MBHP, Beacon BMC Commercial, Beacon BMC Mass Health, Beacon NHP Commercial, Beacon NHP Mass Health, Beacon GIC Commercial Only, Medicare and Medicaid.
Let's Connect
140 Park Street, 3rd floor
Attleboro, MA 02703
* Accessible via public transportation
Individual, couples, family, and group therapy are offered to individuals of all ages. Both child and adult prescribers are available for individuals engaged in treatment with one of our highly skilled clinicians. Our clinicians are trained in a variety of treatment modalities, and we are an ARC (Attachment, Self-Regulation, and Competency) informed agency. Substance abuse services are also available. Treatment is individual- centered and strengths-based. 
In Home & Community Based
In-home therapy works to enhance a family's present capacity to understand the youth's needs and to support changes that promote healthy functioning. Services are more intensive and are flexible to meet the needs of the families served.
Therapeutic mentoring is structured one-to-one sessions, designed to build strengths and competencies. Services are focused on giving youth the opportunity for skill-building through experiences in his or her natural environment.
The Southern New England Behavioral Health & Trauma Center offers Driver Alcohol Education to those receiving their first conviction of driving under the influence. Second Offender Aftercare is also offered for individuals convicted of a second driving under the influence offense. These services are only available through a direct court referral. Intake packet attached.