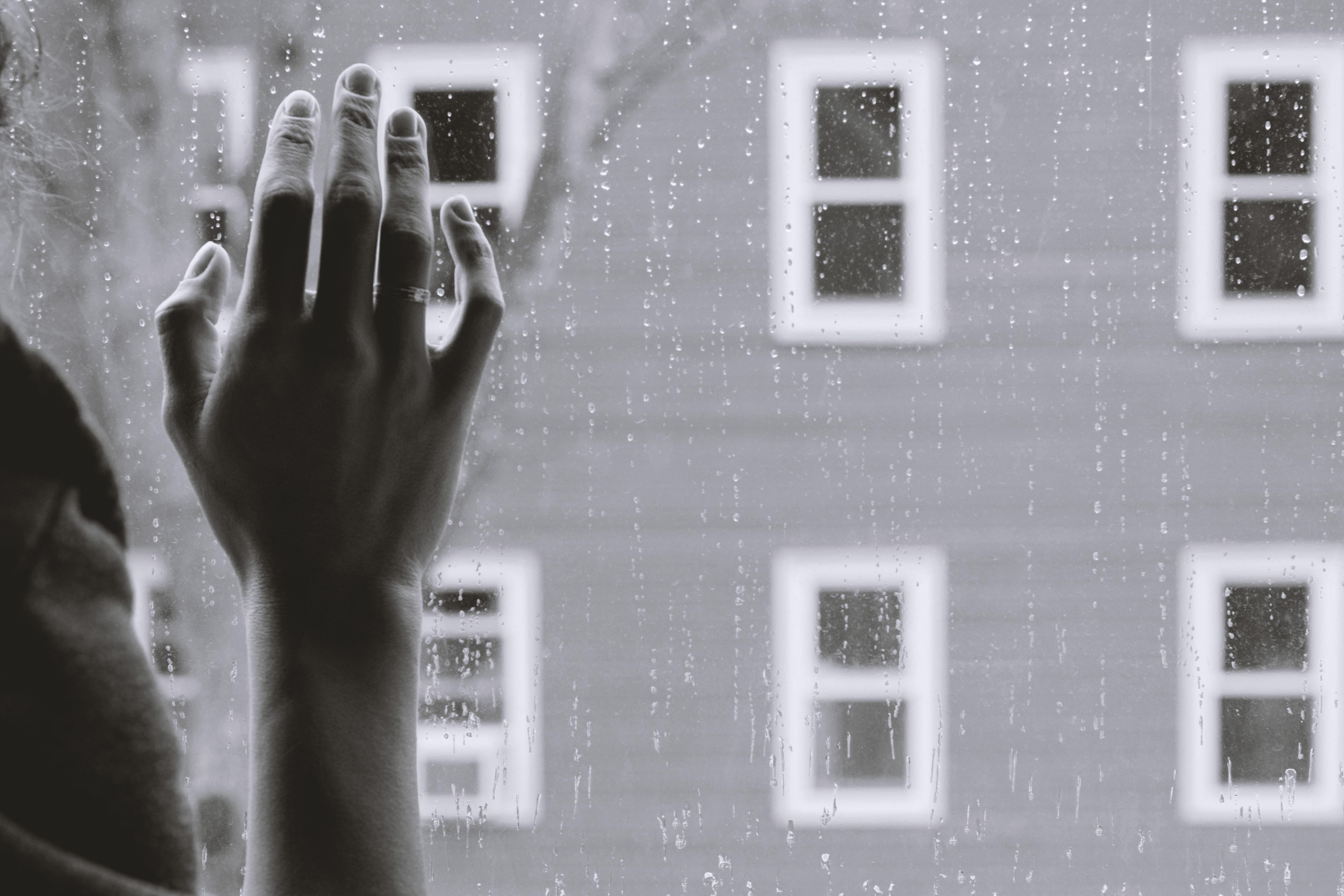 We call an Uber or a Lyft for a ride to the airport.  We call AAA if we get a flat tire.  We call DoorDash if we are sick and don't have the energy to cook a meal for our family.  We nod to our neighbors but don't know their names or invite them in for coffee.  We connect with family and friends via social media, but rarely reach out in person.  The days are busy, the nights are short, energy is low.  Asking something of someone feels like it might be an imposition, might be too much.  Lives look perfect through filters, so admitting that our own might not be so Insta-worthy feels like failure.
As modern life progresses, speeds up, becomes push-button, villages seem to be shrinking.  The village is now a global village connected by fiberoptic cable, not by garden clubs and neighborhood block parties.  Loneliness has become a health crisis and is on the rise.  In spite of the ability to be more connected to one another than during any period in history, people identify having fewer close friends and feeling less connected to others.
Loneliness can be connected to the sense of overwhelm and hopelessness facing many parents with whom we work.  When one faces a crisis and has limited or no supports, it is harder to recover.  Despair sets in and hold back forward motion.  For a father struggling with mental health needs, to lose his children and have no one with whom he can share his pain and fear can cause a spiral descent.  Despair may be assuaged by drinking too much, then not going to work, the losing his job, then losing housing.  For a mother, it may mean anxiety that comes out as rage and leads to legal charges.  When we have no one to turn to, the choices we make are often not the best.
Children enter foster care for a variety of reasons.  They typically reunify when their parents have found supports.  An individual has reached out and said "How can I help?" or "I believe in you; let's work on this together."  A group has opened its doors and said "We see you, we don't judge you, we know you can do this."  When supports rally, so do families.
What if we started opening our hearts to people before a crisis arose?  What if we brought a bag of groceries over to a new parent's home?  What if we offered to babysit for a co-worker so they could have a quiet evening to get some housework done?  What if we started a meal-chain for a newly single parent who is struggling to adapt?  When we need help, we are often afraid to ask anything of anyone, and when we know someone is going through a challenge, we are often afraid to act, to impose, to insert ourselves into a situation.  Yet, during times of need, a small gesture can mean so very much. 
The holiday season reminds us to do small things, to smile, to let someone cut in line, to be a little bit kinder.  Let's strive to be kinder in the New Year, to step in when we can, to make each day a little bit easier for the next person.  If we make these efforts, we can build our village, we can build those support.  When communities come together, everyone wins.     
If you would like to be part of our community of foster parents who believe in the worth, dignity, and abilities of biological families, please complete our application today.