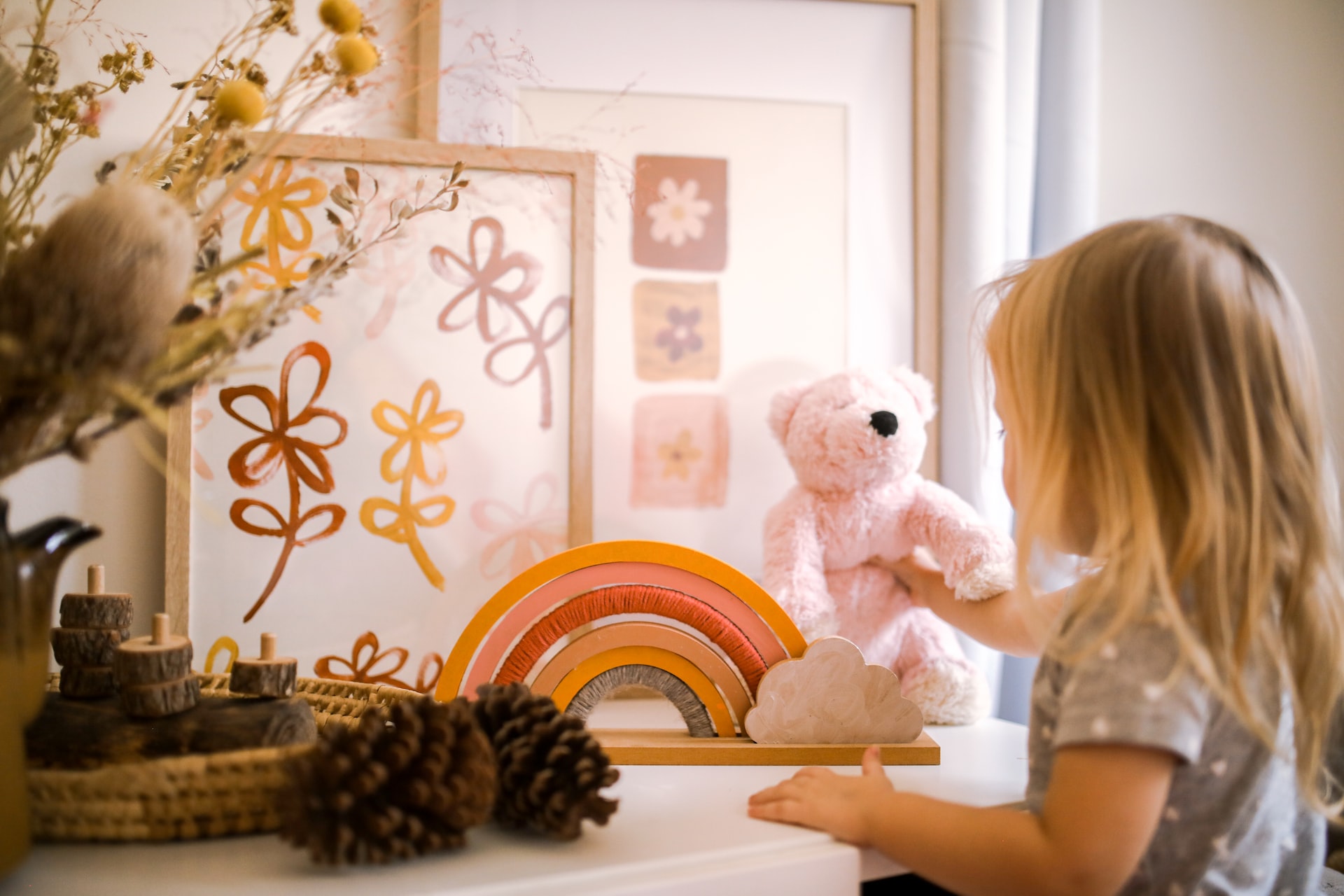 Every new placement will need something.  It is a true roll of the dice regarding what that might be, but it usually involves a trip to a pharmacy or department store, often at an inconvenient hour.
As fostering families become more seasoned, they prepare in advance so some things are just an arms length away.  Here are some of the top suggestions our all-star parents stock up on for success when a new placement arrives.
Hygiene Products
Keep a nice supply of products.  Some put them together in little packets to make kiddos feel more special, like receiving a gift basket, while others have a shelf in their linen closet with items to choose.  Have hair care products for different textures and types of hair.  Have hypoallergenic items available.  Keep feminine hygiene products on hand and easily available (no one wants to ask- just show them where it is).  Have deodorant available.  Keep an army's supply of toothbrushes at the ready.  When you see a coupon, clip and use, dear Foster Friends.
Bedding
It's nice to have a few options.  Do you sleep with one pillow or prefer two?  Are you a cold sleeper and like to pile under blankets, or are you a toaster oven of a person and need to be cool?  Ask these kinds of questions so your kiddo (and you) sleep as soundly as possible.  It also feels nice when kids can choose the purple sheets or the pink ones.  Make sure all bedding has been washed since your last placement and we recommend a hypoallergenic laundry detergent.  Pro tip: Waterproof, bedbug proof mattress and pillow protectors are your best friend!
Comfort Food
You may be a health food expert.  Your kiddo is likely not.  When new kiddos arrive, definitely find out about allergies (a little supply of gluten-free, nut-free, shelf-stable items is a wise thing to have), but also find out what they like.  Chicken nuggets and fries?  Accept it.  You can start to add in healthy options as time passes, but this kiddo is looking to feel safe.  Comfort foods help them do just that.  Have nuggets, have a frozen pizza, have some goldfish shaped crackers at the ready.  It will save you the experience of sitting at your kitchen table  until the late evening hours, an epic battle of will over Brussel Sprouts for the ages in process.  And it will save you the inevitable trip to the grocery store when you realize that this is not a hill worth dying on.
Age-Appropriate Amusement
Guess what?  Kids are going to want to do stuff.  Yup, you're shocked, I know! 
If you are a first time parent, an empty-nester who boxed up all the toys, or will be parenting children through foster care whose ages and stages are very different from the children currently in your home, let's start planning.  One of my favorite homes I ever walked into was a first time parent-to-be.  She had turned her hall closet into an activity closet.  There were fidgets, playdough, blocks, books, art supplies, dress-up items, sensory items, and more.  They were arranged into things a child could do on their own, things they could do together, inside toys, and outside toys.  It was so intentional and thoughtful!
Think about ages of children you anticipate parenting.  If you aren't sure what kids like, talk with other parents!  Social media is full of folks who will be more than happy to offer tips.  Ask a fellow foster parent!  Even better-ask a kid: what do you like to do? 
We also suggest thinking about different needs- does a kiddo need to expel energy to get it out of their system, or do they need to regroup and have some quiet time?  Try to have options for both.
School Supplies
Our program runs a "Back to School Buddies" initiative every summer and tries to ensure that every child is fully stocked with pencils, pens, notebooks, markers, etc to last the year.  However, if a kiddo arrives in February, we might be less prepared.  Have some basic items available for the age group you expect to parent.  No child wants to start school and feel unprepared.
Gender Neutral
Not every female likes mermaids and not every male likes trucks.  Don't get too wrapped up in a theme for the child's room or gender specific toys.  Kids are kids, they are unique, and they like all kinds of different things.  Even if you intend to parent a specific gender, be sure you have gender-neutral or things typically reserved for the opposite gender available to some extent.
Safety and Security
Help kids feel safe and be safe.  Some may need extra support.  Have nightlights available for the bedroom, hallway, and bathroom.  Have a stuffed animal or two that can be a comfort item.  Think about a cozy blanket to snuggle in.  When kids enter foster care, it is scary and they need cues to demonstrate that you are there to keep them safe.
Some children may roam around or even try to exit your home.  Getting some inexpensive door alarms for bedroom doors or methods of egress can be helpful.  Let kids know that they are there and that it is to let you know if someone is coming or going, so you always know that everyone in your house is safe.
Clothing
This gets tricky.  Children come in a variety of sizes, shapes, and sensory needs.  Some can't stand tags or socks with lumpy seams.  Their personal sense of style might be very specific.  It is tough to have clothing on hand, though some of our parents do this.  Some keep a tote of true basics: socks, undies, pajamas, and sweats.  It is enough for a child to have something clean and comfortable to change into while you wash the clothes they came in.  Again, this is tricky with the variations of sizes/shapes, but if you can gather a little collection with some size variety, it might save you a trip to a big box store in the middle of a rainstorm.  Pro Tip: Always wash a newly arriving child's clothing in hot water and dry on a high temperature.  This reduces the risk of bedbugs.
There is a lot of think about as you begin your foster care journey.  Don't feel overwhelmed.  If you don't have all of this, that's okay!  You will get there.  When friends and family members ask what they can do to help, create a little wish list for yourself and ask them if they can contribute an item or two.  See if someone will throw you a foster parent shower to stock up on some items.  Folks generally are very excited to support a foster parent, so take them up on any help offered and set yourself (and your future kiddo) up for success!
If you are ready to begin your foster parent journey, please complete our Inquiry Form.  We look forward to connecting with you!