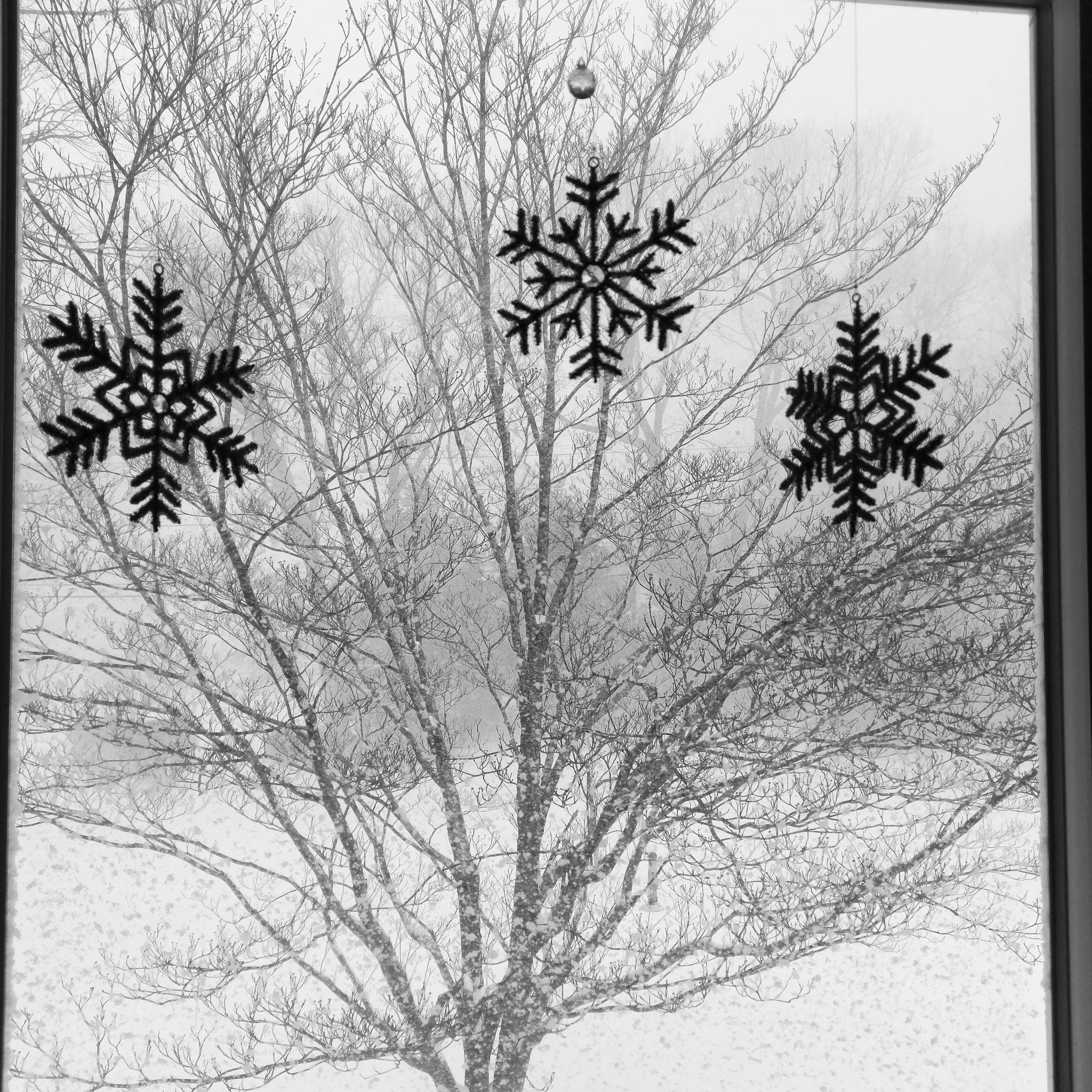 Blizzard season is upon us.  Just as kiddos were adjusting to being back to school, they are back home, faces pressed to windows, hands pressed to sliding doors.  Some are sleeping the snow day away (looking at you, teens), while others are begging to romp in the cold.  The snow is tumbling, whirling its way down, blanketing the world around us.  The barometer has dropped alarmingly (who even knew that a Bomb Cyclone was a thing?) and the wind is tearing through the atmosphere.  
Our parents are spending the day trying to establish order, but chaos is in the air.  The weather itself is the very definition of chaos, so why are we surprised to see the fractures within our kiddos emerge?  Tempers flare.  Siblings snipe.  Everyone is bored.  Parents, teachers, medical professionals, and social workers alike brace themselves monthly for the full moon.  Pair the waning full moon with a blizzard and you have one heck of a combination.  The very pressure upon our bodies is shifting, the world around us is shifting, and we are all forced to adjust to the invisible.  For kiddos with trauma, the invisible has so many meanings and can bring up so much.  They aren't being pills, they aren't bratty, they aren't bad; they are working through things inside and now, suddenly, contending with a shift outside over which they have no control.  
Our parents search for balance as the footing beneath shifts.  Romping in snow is healing and wonderful; it invites the proprioceptive engagement that we often lack while living our very sedentary lives.  Running, whooping, throwing, building is all healing and healthy.  But our parents still search for the balance.  Blizzard days are perfect puzzle days, art days, story-telling days.  The kids are off schedule, off routine, so our parents are bringing that back, helping establish some regulating activities, some rhythms to lives that are often whirling, swirling through space, snowflakes adrift.
Pass a safe blizzard day, folks, evenly swirled with play and peace.  If you could help a child find the balance, please reach out to us today.