The Center for Trauma and Embodiment at JRI is dedicated to creating body-first models of care for survivors of complex trauma. We recognize that complex trauma is both interpersonal and systemic and that quality care models require attention to both dynamics. In the course of developing our programs, we commit to a continuous process of learning through actively engaging in relationships with survivors of complex trauma, practitioners and community leaders from wide-ranging perspectives in order to inform our work and our growth as an organization.  
Together we can make a difference. 
CFTE primarily offers training and research in our body-centered trauma treatment modalities rather than direct service.  You are welcome to search for an individual TCTSY facilitator in your geographic region here; you may also explore our online, donation based classes here.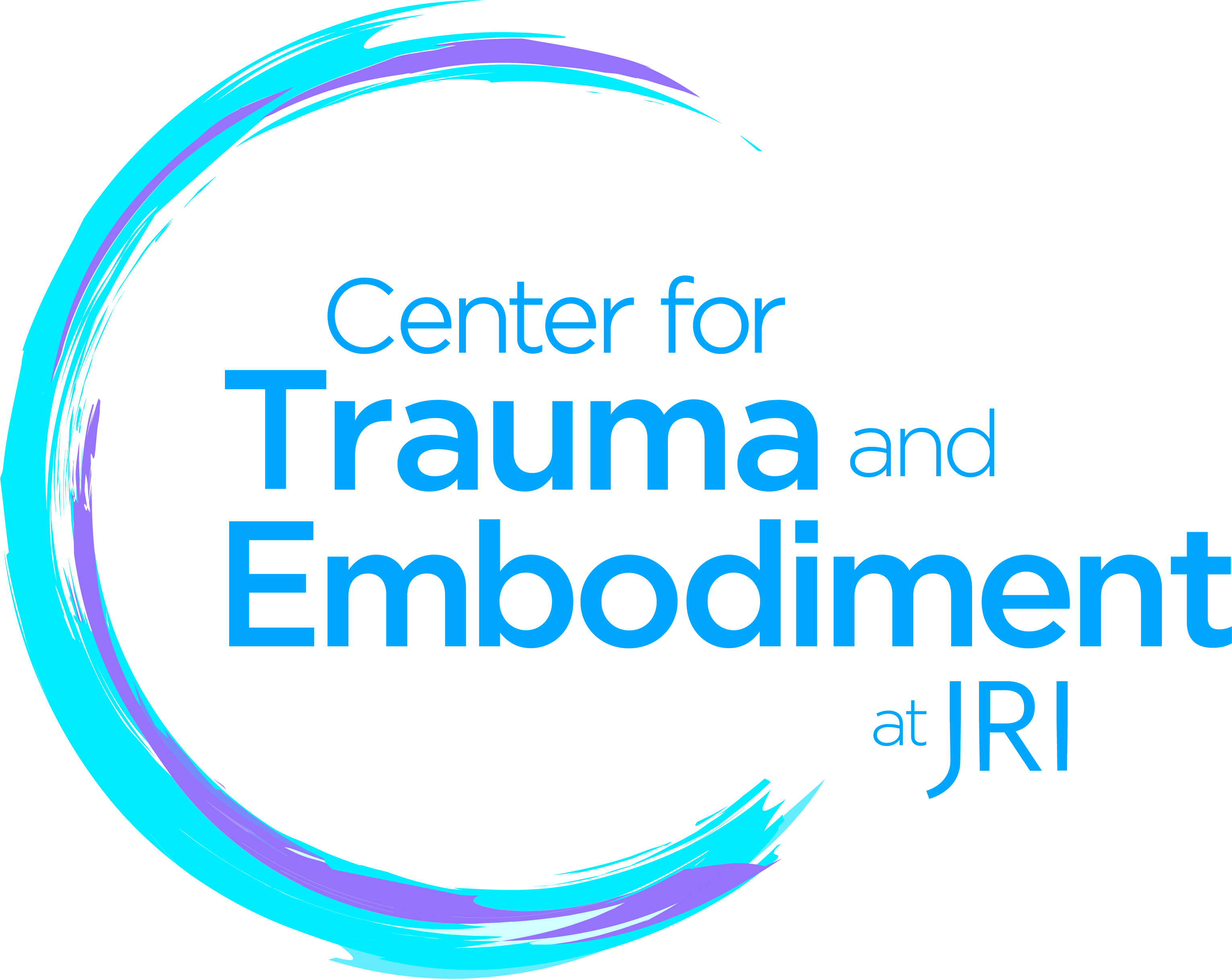 At a Glance
This service is for
We are a resource for innovators with trauma-informed, body-first ideas for new trauma treatments. We are also a resource for those seeking innovative care for complex trauma and PTSD.
The Center for Trauma and Embodiment at JRI is committed to gender and racial equity.
We offer training in trauma sensitive yoga, trauma informed weight lifting, and also offer a trauma-informed theater-based program for youth.
Let's Connect
The Center for Trauma and Embodiment at JRI
160 Gould Street Suite 301
Needham, MA 02494
Center for Trauma & Embodiment at JRI
Co-Directors Dave Emerson and Jenn Turner give a brief overview of the program. .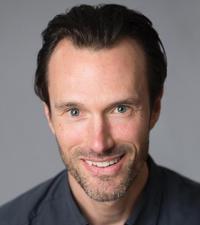 Dave Emerson • YACEP, TCTSY-F • he/him/his
Co-Founder & Co-Director, CFTE
Dave is the founder of Trauma Center Trauma Sensitive Yoga (TCTSY) for the Justice Resource Institute in Massachusetts, where he coined the term "trauma-sensitive yoga". From 2009-2011, he was responsible for curriculum development, supervision and oversight of the yoga intervention component of the first of its kind, NIH funded study to assess the utility of yoga for survivors of trauma. Dave has developed, conducted, and supervised TCTSY groups for rape crisis centers, domestic violence programs, residential programs for youth, active duty military personnel, survivors of terrorism, and Veterans Administration centers and clinics and more. He is the co-author of Overcoming Trauma through Yoga, released in 2011 by North Atlantic Books and Author of, Trauma-Sensitive Yoga in Therapy (Norton, 2015). In 2018, Dave Emerson co-founded the Center for Trauma and Embodiment at JRI.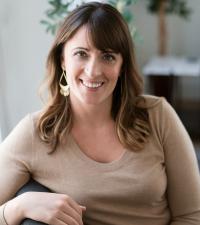 Jenn Turner • LMHC, RYT, TCTSY-F • she/her/hers
Co-Director & Co-Founder, CFTE
Jenn has had the honor of working with survivors of trauma for all of her career. Along with working in private practice as a trauma-informed therapist, Jenn is the Co-Director of the Center for Trauma and Embodiment where she works to oversee training and supports the development of body-first interventions for healing from trauma. Jenn also leads trainings in Trauma Center Trauma Sensitive Yoga (TCTSY) throughout the U.S, provides consultation to organizations on how to become more trauma informed at all levels. In 2021, Jenn edited the book Embodied Healing: Survivor and Facilitator voices from the practice of Trauma Sensitive Yoga.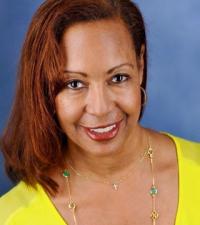 Sydney Spears • PhD, LSCSW, RYT, TCTSY-F • she/her/hers
Sydney is a licensed clinical social worker. She has worked in schools, mental health agencies, and private practice providing support and psychotherapy to adults, couples, and families. Her areas of interest and research have included brain-based mindfulness, trauma interventions, diversity, equity and inclusion, grief and loss issues, holistic wellness, and professional self-care. Sydney is committed to advancing social justice through providing more opportunities for diverse and underrepresented populations to gain more access to the healing power of yoga, sensorimotor practices and mindfulness.  Sydney has completed intensive training in Mindfulness-Based Stress Reduction with Jon Kabat-Zinn, and a certification in Mindful Self-Compassion training from the University of California. Sydney has also completed a mindfulness leadership training developed at Google to foster peak performance for employees called "Engage" from the Search Inside Yourself Leadership Institute in San Francisco. Currently, Sydney is a professor at The University of Kansas-Edwards Campus. Through her business, The Insight Studio, she offers trainings, workshops and programs in workplace mindfulness, brain-based mindfulness for stress relief, social justice yoga/movement and trauma-sensitive yoga with at-risk children in the schools. She provides trauma-sensitive yoga classes at the Kansas City VA for veterans diagnosed with post-traumatic stress, trauma-sensitive yoga/movement private and group sessions, and yoga for stress-relief group and individual sessions.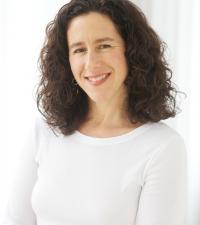 Karen Schwartz • LMSW, C-IAYT, TCTSY-F • she/her/hers
Operations Coordinator, CFTE
Karen has more than 20 years of experience facilitating mind-body integration with individuals and groups. With a gentle, warm, empathic approach infused with humor, Karen's main objective is to help people feel empowered to forge their own path and reach their highest potential. She has utilized her unique, holistic approach with people recovering from addiction, eating disorders, trauma, domestic violence, depression and anxiety, as well as those seeking personal growth and a deeper expression of their spirituality.  Karen holds a Master's degree in Social Work from Fordham University Graduate School of Social Service and a postgraduate certificate in Contemplative Clinical Practice from Smith College School of Social Work. She is a certified Trauma Center Trauma Sensitive Yoga Facilitator, a certified Yoga teacher with advanced training from White Lotus Yoga Foundation, an IAYT certified Yoga therapist, and a certified meditation teacher trained by senior Shambhala teacher David Nichtern. She is also a freelance writer whose work has appeared in a variety of online and print publications.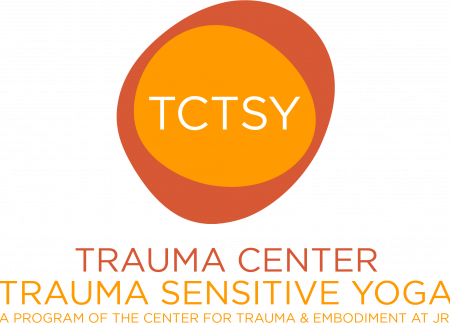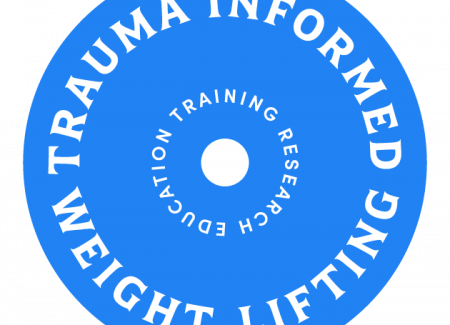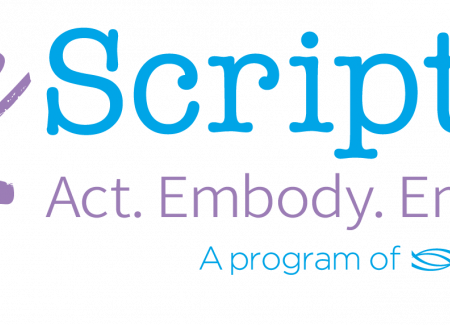 Trauma Center Trauma Sensitive Yoga (TCTSY)
TCTSY is an evidence based treatment, grounded in both trauma theory and yoga philosophy, for complex trauma and chronic Post-traumatic Stress Disorder (PTSD) that is utilized with children, youth, and adults across the globe. We conduct international trainings and an annual certification program in the model.
For more information, please see the Trauma Center Trauma Sensitive Yoga website.

Trauma Informed Weight Lifting (TIWL)
TIWL the first new program from the Center for Trauma and Embodiment at JRI. The mission of TIWL is to explore the power of weight lifting to heal, establish an evidence base for weight lifting as an adjunctive treatment for trauma, and to provide education and support to the weight lifting community around how to make this modality trauma informed.​
For more information please visit the Trauma Informed Weight Lifting website.

ReScripted
This is a new trauma-informed intervention anchored in embodiment practices that utilizes the power of play, theater and movement to promote the development of a whole healthy self focused on children and teens. ReScripted will be guided by the tagline, act. embody. and empower., which will be brought to life by inviting participants to remain connected to their embodied experience as they explore the  choices they are making in the scenes that are developed. In addition there will be a focus on some specific skill modules including problem solving, identity development, and perspective taking.
For more information please visit the Rescripted website.