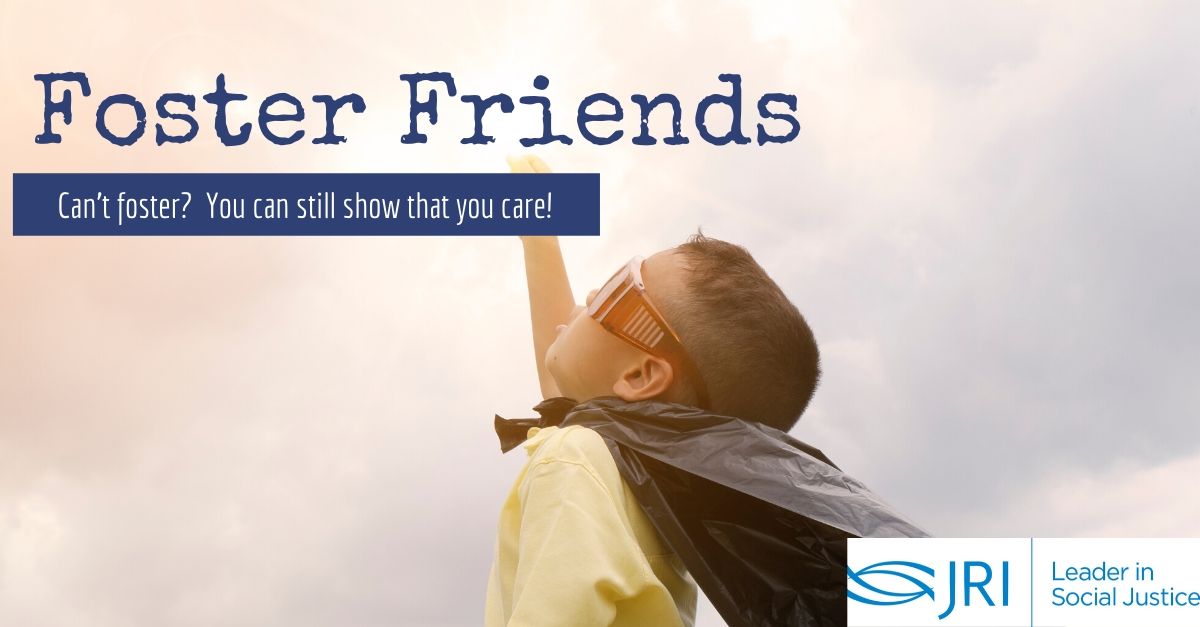 "Remember that no one succeeds alone.  Never walk alone in your future paths." –Supreme Court Justice Sonia Sotomayer
There are days and nights when we all feel alone.  Our staff, our children, our foster parents, our biological parents…Probably even the judges presiding over these fragile lives feel alone. 
But we never are.  Not a single one of us.  And we shouldn't be. 
We are part of a caring community.  We are surrounded by friends..
So many people have reached out to us over the years.  "I can't be a foster parent right now, but I want to help.  What can I do?"  We've always appreciated these people who step forward, but have only intermittently asked for help.  If a child or youth arrived with very few possessions, we would reach out.  During the winter holiday season, we reach out and are always amazed at the response. 
But physical goods, while always necessary, aren't the only ways to help.  After so many years of saying "Thanks, but we're good right now," we realized we were missing so many opportunities to engage and to better serve our children and families.  We needed to reach out to Foster Friends.
Foster Friends is a new initiative to bring in our Caring Community and connect, to open space for them to pitch in and make the lives of our children, youth, and families better.  We are not alone.  We are surrounded by friends.
Foster Friends sign on to our email list and once a month, we will send out a newsletter with specific, concrete needs we have, as well as more service-based or creative opportunities to help.  Here are a few of the examples we offered in our Foster Friends Newsletters:
Create a bouquet using flowers from your garden and donate it to a child who needs a pick-me-up!

Teach a class (currently via Zoom or other online format due to COVID-19) on something you can do, like building a budget, writing a resume, yoga, cooking healthy recipes on a budget, or styling your hair

Run a drive of some kind to gather some of our needed supplies!  Helpful drives include: hygiene products, hair care products for Type 3 and 4 hair, pajamas, socks and underwear, clothing, backpacks, school supplies, sheets and bedding, towels, board games, art supplies, books, sporting equipment, holiday ornaments, sunscreen, diapers and wipes, and stuffed animals.

Make a gift basket/box for a family to enjoy (as a celebration or as a break from a hard week).  Some ideas are: movie night, game night, summer fun, cookie baking kit, snow day, or a specific holiday box. Can't make a box?  You can look at various subscription boxes and gift one to a family!
Here is a link to our newsletter: https://conta.cc/2NsvGgQ
Our Foster Friends have always been there, part of the caring community that surrounds and uplifts us year after year.  We're so excited to now have a way to unite them and celebrate their support!
If you'd like to be a Foster Friend and receive our newsletter, please email our Homefinders (homefinder@jri.org) with the subject "Be a Foster Friend" and we will add you to our list!