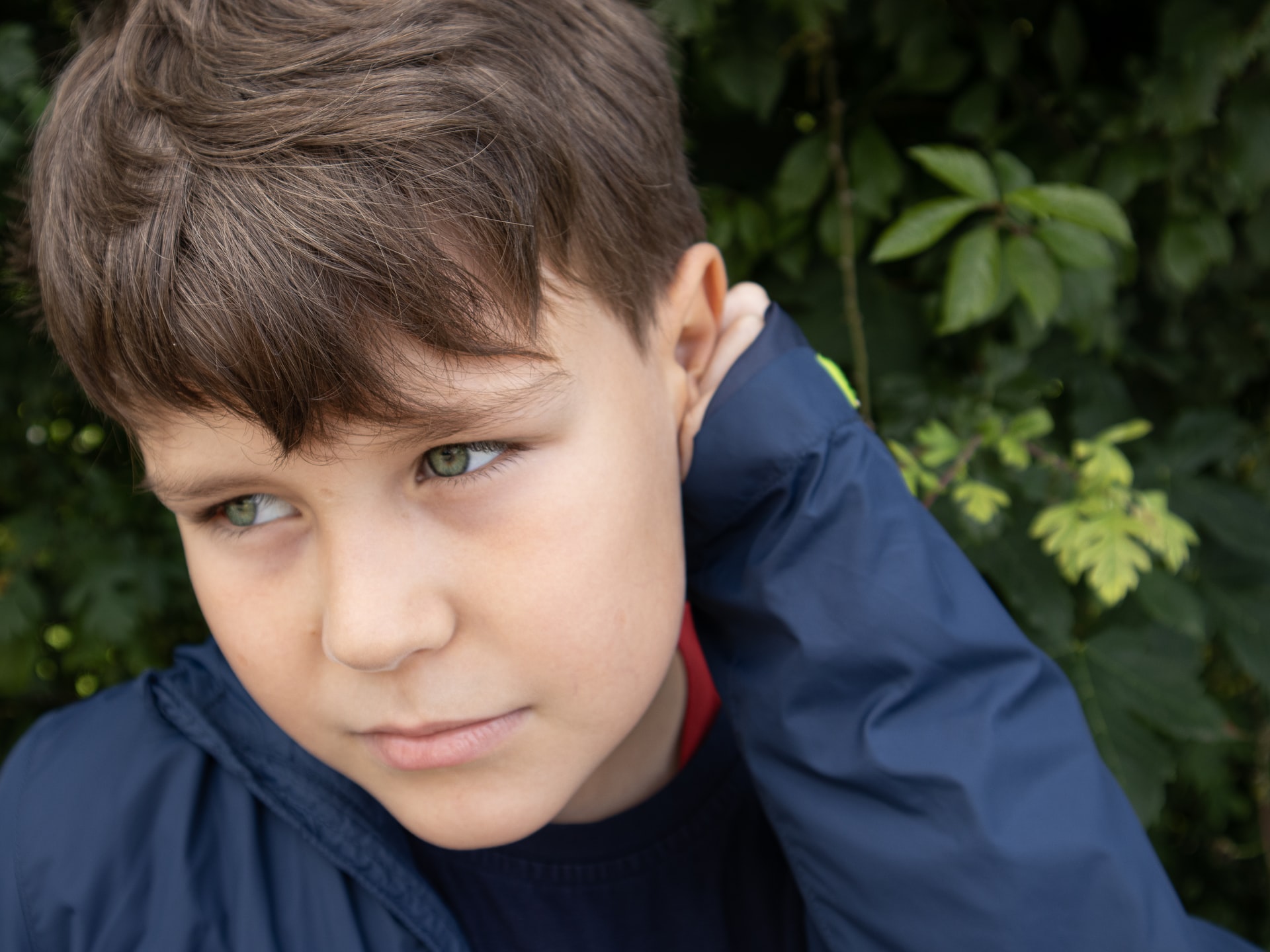 Stoic.
That is an appropriate description of him.  Mr. Stoic.
When the big sad thing happened, his face remained still and guarded.  He blinked hard a few times, but in the moment, he kept every muscle under the tightest control.
At the park when other kids were whooping on swings and careening down the slide, limbs flailing, he followed their paths, but there was a firm concentration on his brow.  He pumped his legs in the swings, but it was robotic and wooden, not the reckless abandon of his peers.  He gripped the chains of the swings so tightly he had marks on his palms afterward.  "Does it hurt, honey?" Mrs. T asked as she rubbed them gently when she saw.  "I'm fine," he said, his voice flat.
"We're going to New Hampshire for vacation!  We're going to go to Storyland and Santa's Village," Foster Father F pronounced with a grin. "Aren't you excited?"  Mr. Stoic shrugged.
The referral said to rule out Autism Spectrum Disorder.  The assessments were complete.  It was ruled out. 
So what was this?  What does it mean when a seven year old boy is Mr. Stoic?
Mrs. T and Foster Father F knew.  Like so many foster parents, they didn't need someone with a degree to tell them.
"He knows to expect nothing, to trust nothing, and he's had so few experiences, he can't get excited for things like vacations.  He doesn't know what that is."
The first time at the park wasn't his first time with her at the park.  It was his first time at the park.  Ever.
Going on vacation didn't mean anything, because he'd never done that.
Playing with friends didn't mean something positive, because he didn't have any.  He didn't know what that really meant.
During that crucial developmental stages of Trust vs. Mistrust, Autonomy vs. Shame and Doubt, and Initiative vs. Guilt, Mr. Stoic's needs were not successfully met.  When he cried for a diaper change, he was yelled at or ignored.  When he tried to feed himself and spilled food, he was told he was dumb and was yelled at.  When he tried to copy other kids in daycare and be part of the group, he didn't fit in and they made fun of him.
So now, in a home full of people he doesn't know, he has to stay strong.  Will Mrs. T catch him if he falls off the swings or even push him off?  Will she make fun of him if he looks silly learning to pump his legs?  Will other kids make fun of him?  Will he be able to do it?  It is all a danger, a risk, so he covers up anything that might make him vulnerable, masks his feelings (even the good ones!), and builds an outer shell. 
Mrs. T and Foster Father F strategize.  It will take time and they will have to work for every time his shoulders relax and every smile he is brave enough to share.  They have to prepare him for every transition, because every transition has the potential to be life threatening in his world.  They will set him up for success and praise him, just like they praise the year-old girl they are also parenting when she pulls herself up on furniture and takes those tentative first steps.  He may be seven, but his need for reassurance is just as great as hers, possibly greater.  And if they do it just right and he trusts them enough, Mr. Stoic may soften over time to be Mr. SafeandSound. 
If you can patiently help a child learn to trust and support them growing at their own pace, please consider fostering a child or youth.